10 Surprises from African Safaris
By Overseas Adventure Travel (O.A.T.)
An African safari is a lifetime dream for many travelers drawn to the wildlife, game drives, and endless vistas.
Overseas Adventure Travel presents the safari experience through the eyes and lenses of two Overseas Adventure Travel (O.A.T.) travelers, Barbara Robert and Petra Graves. Their photos bring would-be adventurers up close and personal to the unforgettable and surprising sights of safari life.
O.A.T.'s Ultimate Africa: Botswana, Zambia & Zimbabwe Safari is one of its popular safaris. The trip is 17 days, with 12 nights in tented camps and lodges, and up to 19 game-viewing drives. Travelers visit Kafue National Park in Zambia, Chobe National Park in Botswana, and Hwange National Park in Zimbabwe.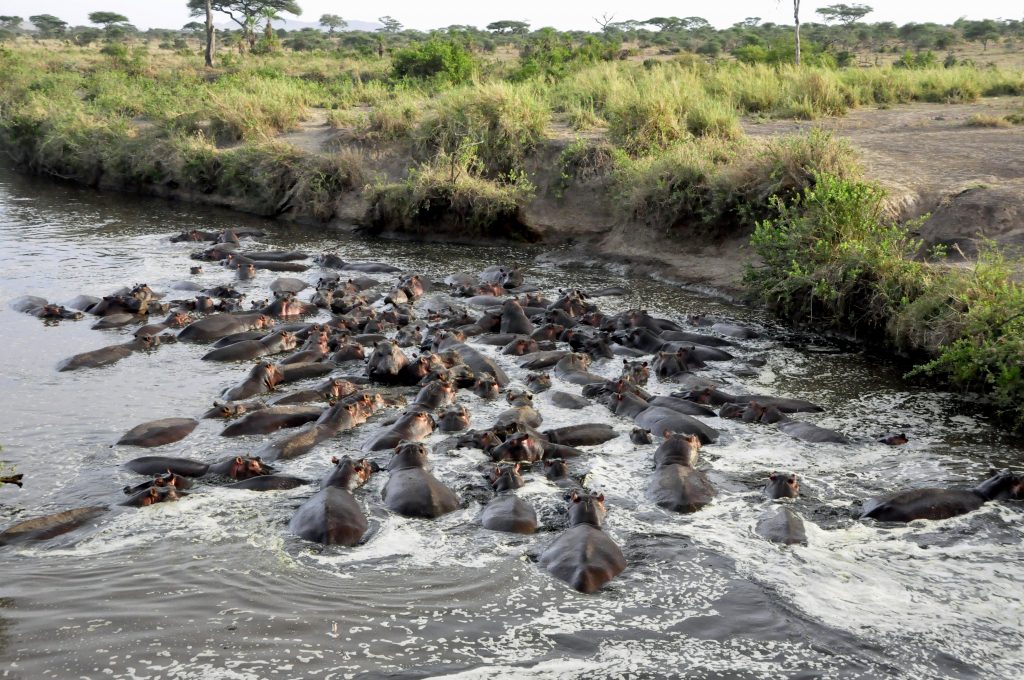 1.Views from above — "Floating over the Serengeti in a hot air balloon, we witnessed a large pod of hippos gathered in the ever-shrinking pools during the Dry Season," said Barbara Robert, who traveled with O.A.T. on its Safari Serengeti: Tanzania Lodge & Tented Safari in October 2016. Safari Serengeti is a 13-day safari, including four nights in a private O.A.T. camp and up to eight game-viewing drives. Highlights include Tarangire National Park and Ngorongoro Crater, the largest unflooded caldera in the world.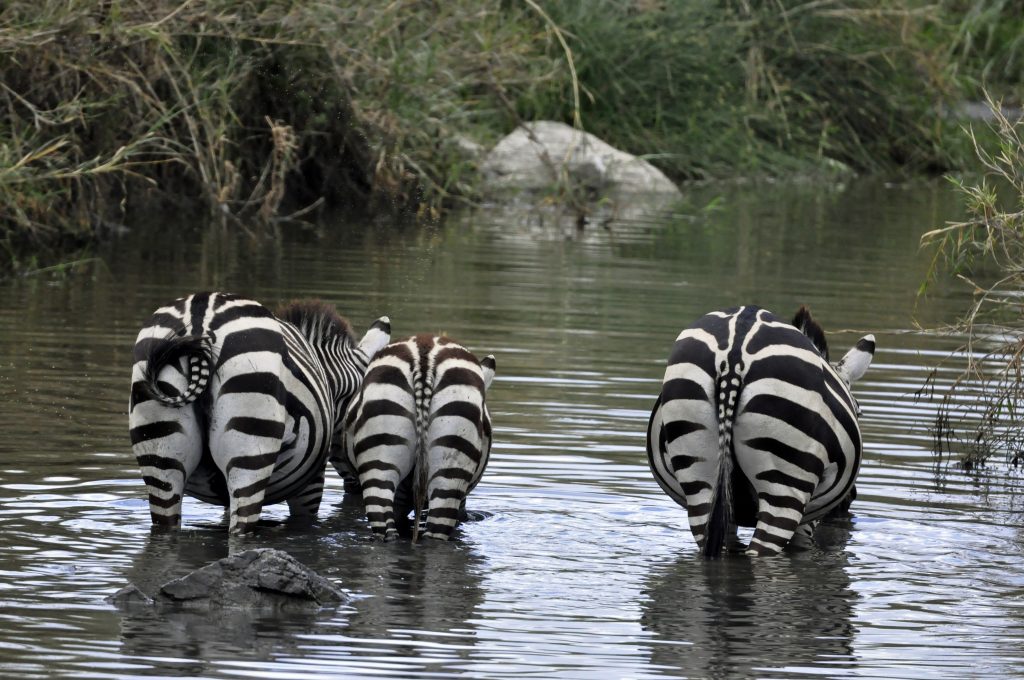 2. Cooling off — "Late October is the peak of the Dry Season," said Robert. "These zebras weren't drinking — they were just having a spa moment! This scene was somewhere in the Serengeti of Tanzania."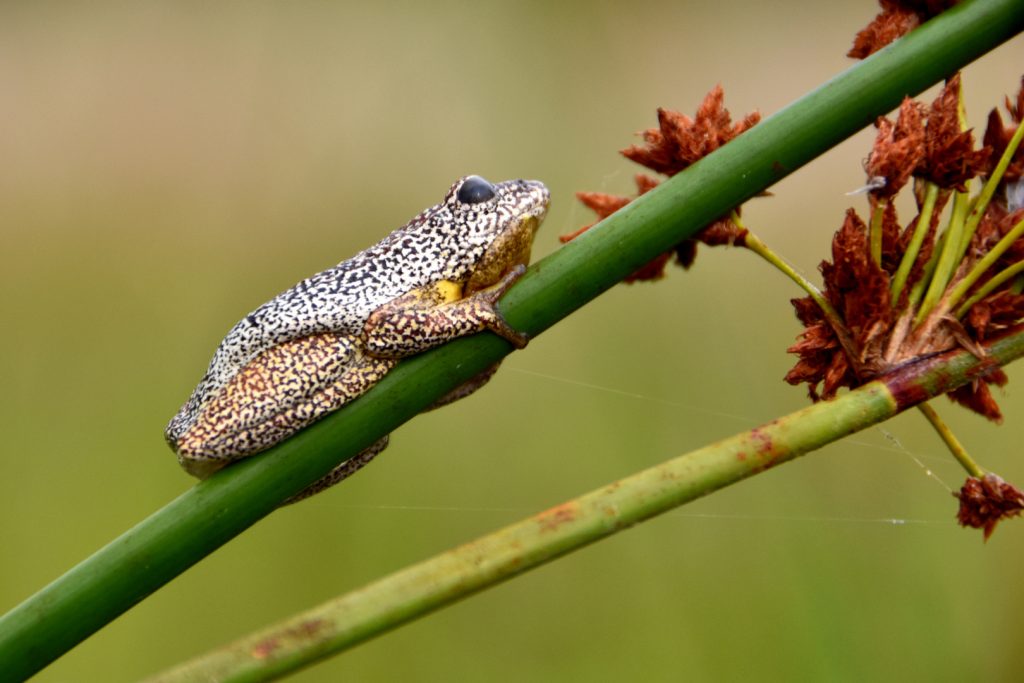 3. It's the little things — The "Wet Season" brings out the frogs in the Okavanga Delta of Botswana. "This fellow, balanced on a reed, was photographed while on a mokoro (type of canoe) ride through the narrow channels of the Delta," said Robert, who traveled with O.A.T. on its Ultimate Africa in 2017.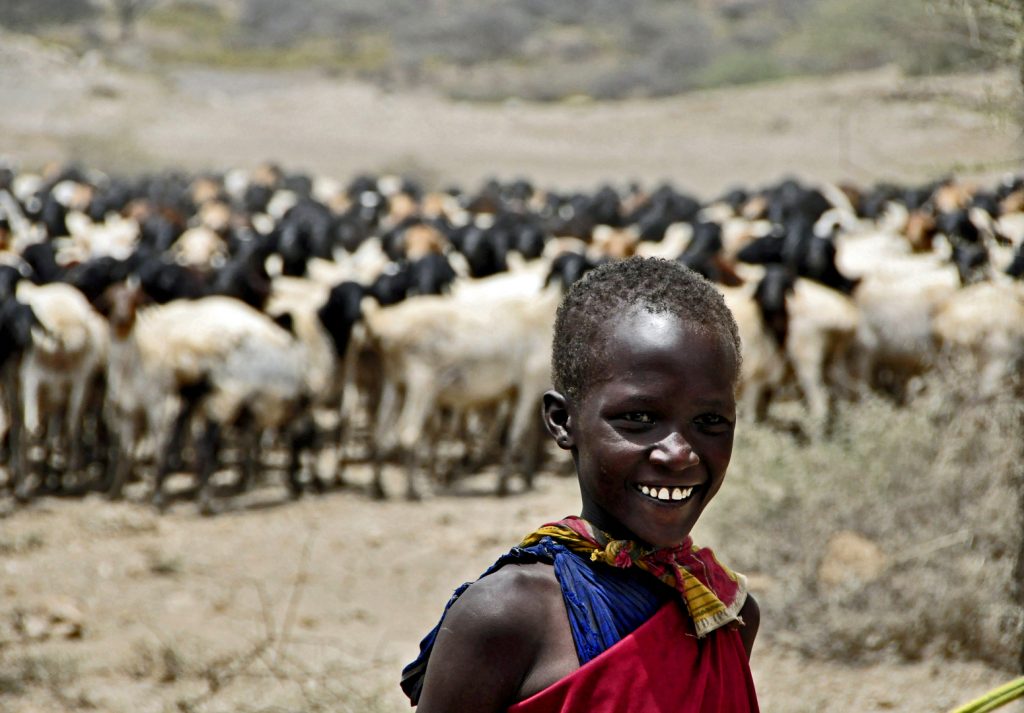 4. Girls and goats — Driving in Tanzania from Tarangire National Park to the Serengeti, Robert met this young Maasai herder with her goats. "The young boys tend the cattle, the girls get the goats," she recalled.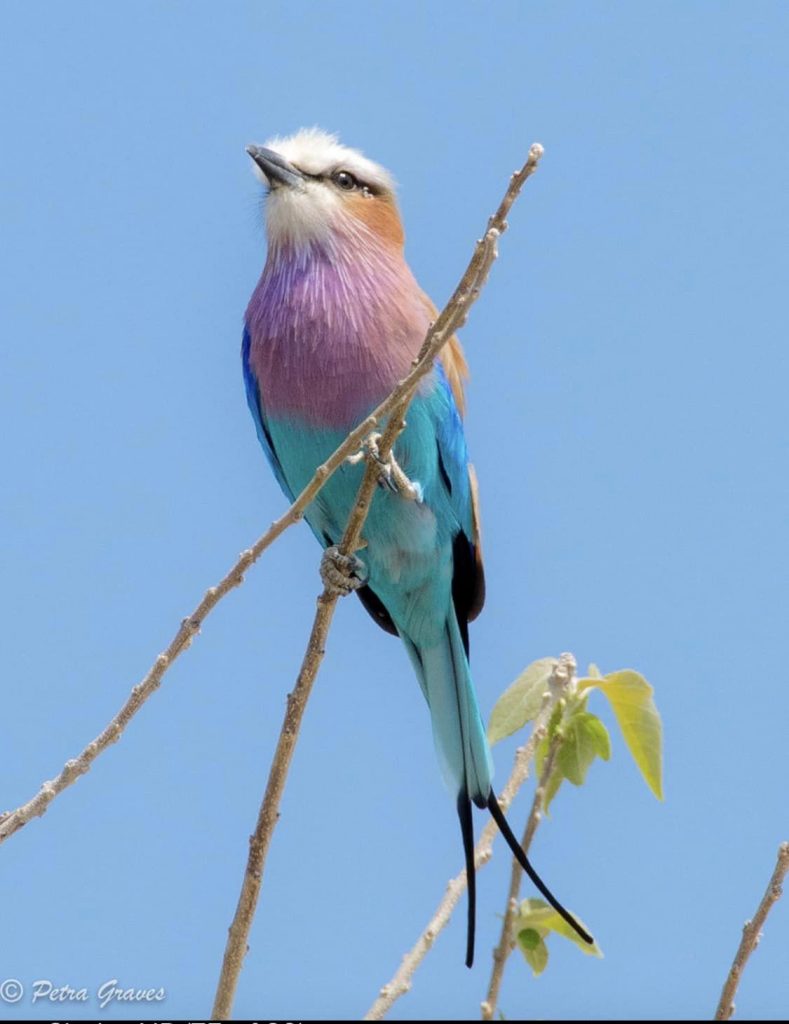 5. Oh, the birds! Travelers expect to be excited to see game on safari. Discovering myriad beautiful birds with their incredible colors may come as a surprise. This photo by O.A.T. traveler Petra Graves illustrates the wonder of our winged friends.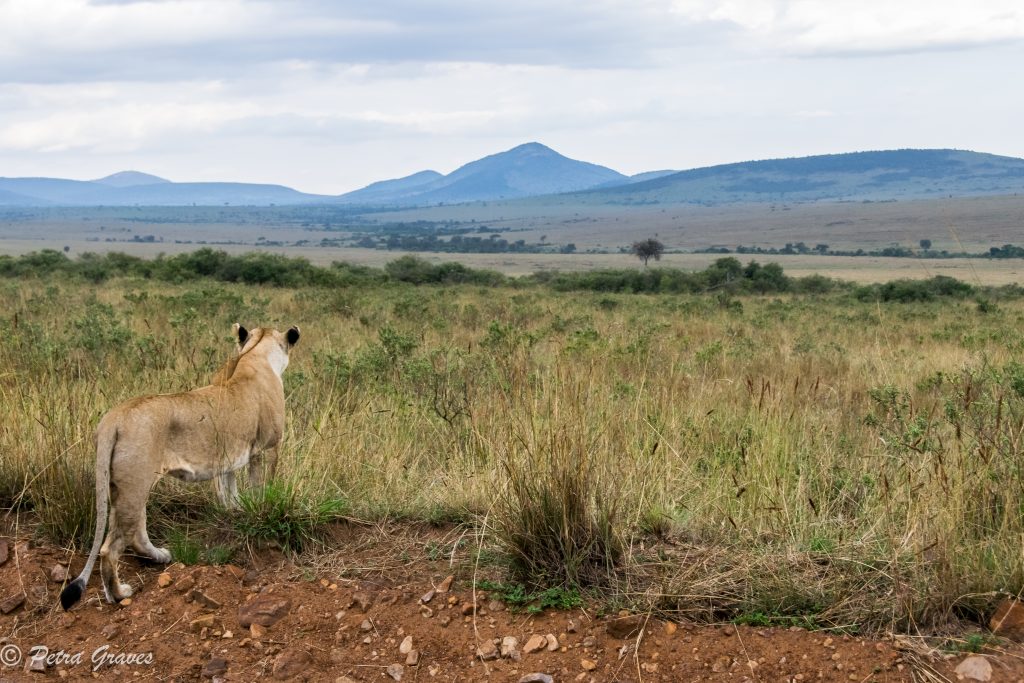 6. Always keeping watch — Petra Graves' lens captured this lion on alert, well-positioned to spot potential prey and dangers in the vast landscape. Graves has traveled on O.A.T.'s Ultimate Africa.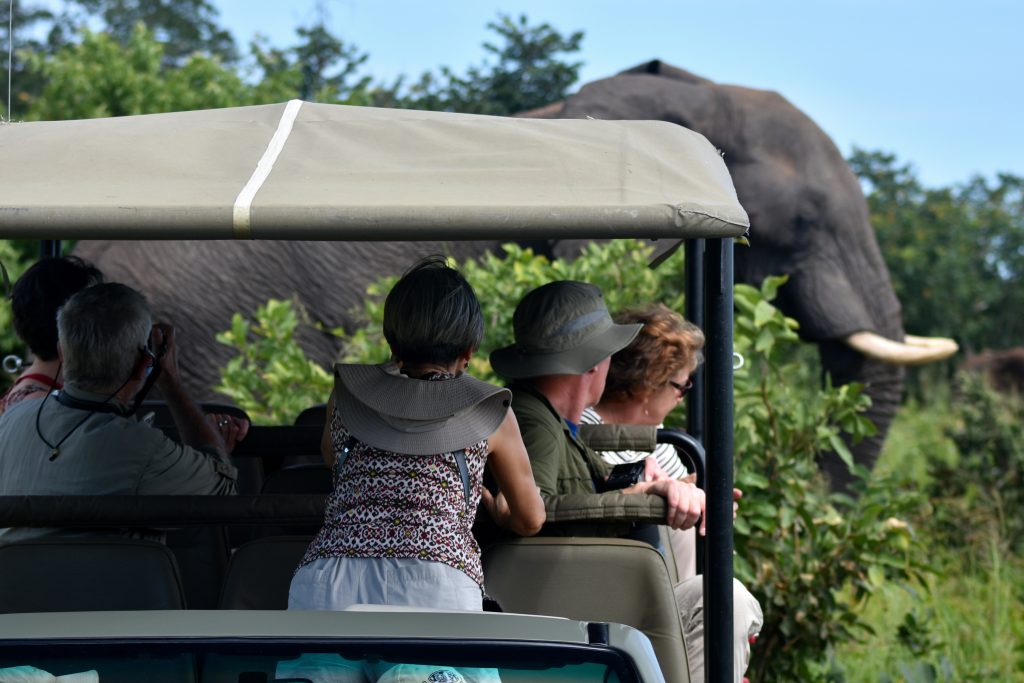 7. Close encounters — "Out of the lush green bush appeared this large pachyderm. We paused in hushed wonder," said Robert. She captured this scene in Botswana during the "Green Season," which refers to the warm rainy months in Africa, a period that varies depending on the region.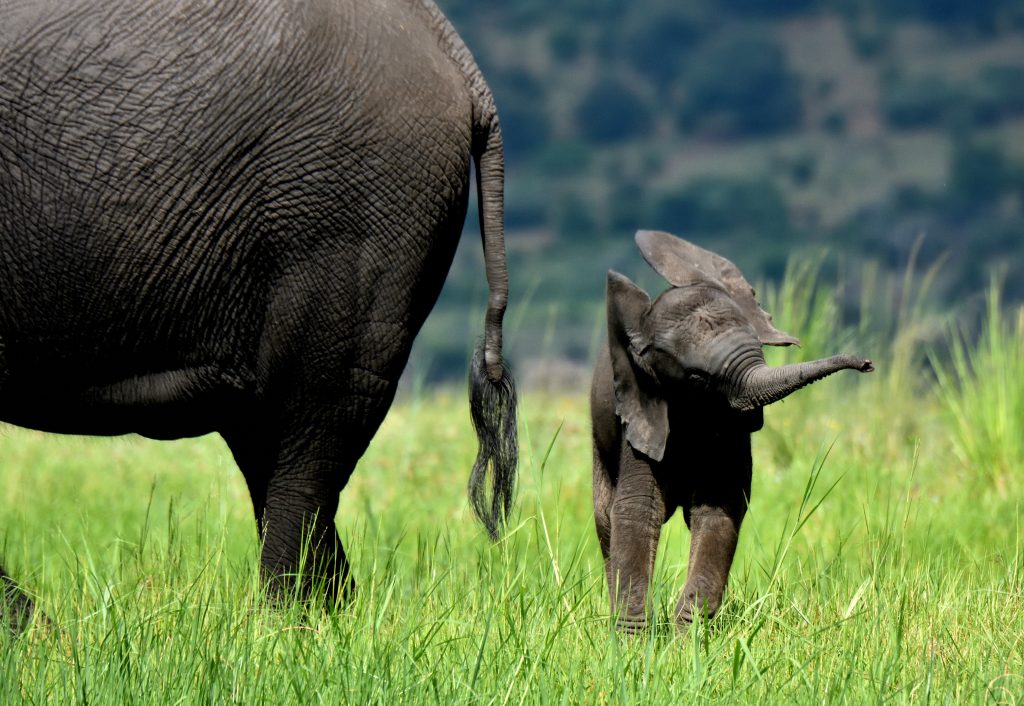 8. Luck of Mother Nature – Barbara Robert shot this photo on the Chobe River in Botswana during the rainy season. "If it hasn't rained for four days, the elephants will come to the river to drink. There is plenty of water in the puddles in the forest, but after four days it has gone foul and not fit to drink. Smart elephants! Had we been there a day earlier, there would have been no elephants at the river."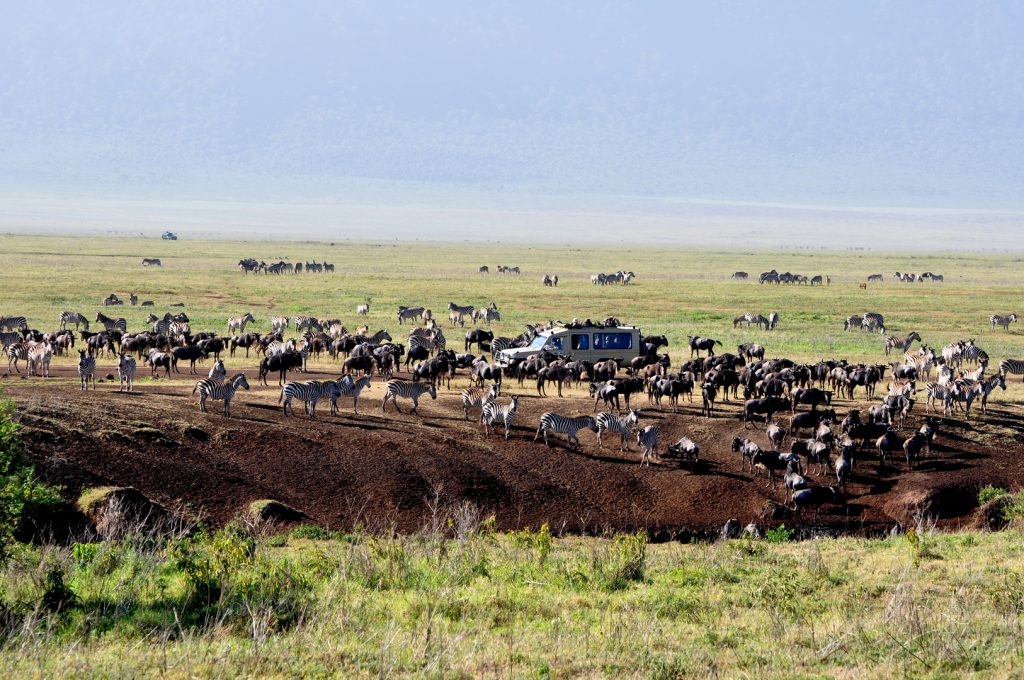 9. Migration – "The wildebeest migration in the Serengeti is something to behold," marveled Robert. "Our guide at the end of the day asked, 'How many animals do you think you saw today?' The answer: Not a few thousand but, tens of thousands!"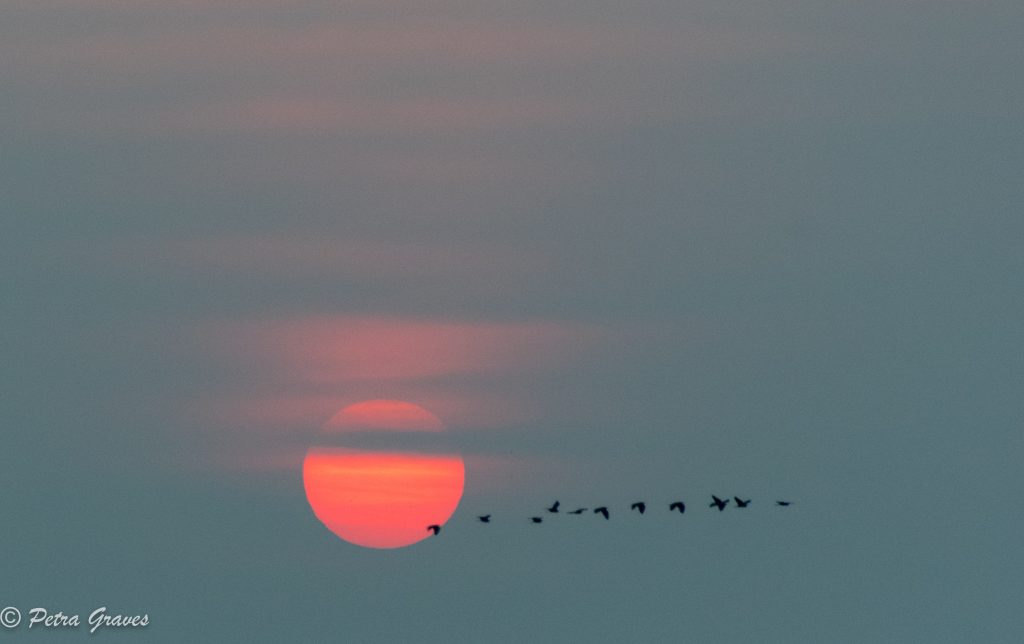 10. African sunsets – This stunning image by Petra Graves illustrate the striking colors of the sunset along with the serendipity of birds in flight at just the right moment.
Plan your dream vacation to Africa at https://ustoa.travelstride.com/trip-list/africa
About Overseas Adventure Travel (O.A.T)
Overseas Adventure Travel is the leader in personalized small group adventures on the road less traveled. Serving all travelers over 50, the company is known for its expertise in solo travel. Each group is 8-16 travelers, with an average of 13, on land adventures and 20-25 travelers, with an average of 22, on small ship adventures. O.A.T. is committed to changing people's lives through travel by providing immersive cultural experiences that take travelers off the tourist track to witness and participate in the real side of a destination. O.A.T.'s focus on Learning & Discovery engages travelers with new, rich experiences, such as meeting local people and learning about their lives and cultures in 80 countries. Visit oattravel.com to learn more.