By Tanveer Badal
I've visited Rome twice before, so I've already experienced much of the city's treasure trove of sights—though seeing mind-blowing ancient structures like the Colosseum never gets old. But for my third visit, I was determined to experience Rome like a local. My goal was to literally live out the classic phrase "when in Rome, do as the Romans do," for over a week. So I based myself in the cuore (heart) of Rome's centro storico at Hotel Rinascimento, where I could fully immerse myself in the culture and lifestyle of this timeless city.
To kick things off, I joined Perillo's Learning Journeys' immersive "Live Like a Roman" tour. Italy has a rich tradition of food and Rome is filled with some of the country's best gastronomic delights, so eating and drinking is of a major part of the hands-on experience. On the itinerary was a Twilight Trastevere Food Tour, a cocktail crawl of Rome with local expert and influencer Maria Pasquale (a.k.a. Heart Rome), lunch at the Palazzo with the Italian countess Violante, and even a pizza- and gelato-making class. And, of course, in between activities I had plenty of opportunities to try every kind of Italian delicacy—from delectable supplì (fried risotto balls stuffed with mozzarella) to the city's famed gelato—all on my own.
The following is a photo journey of some of my favorite dining and drinking experiences in Rome: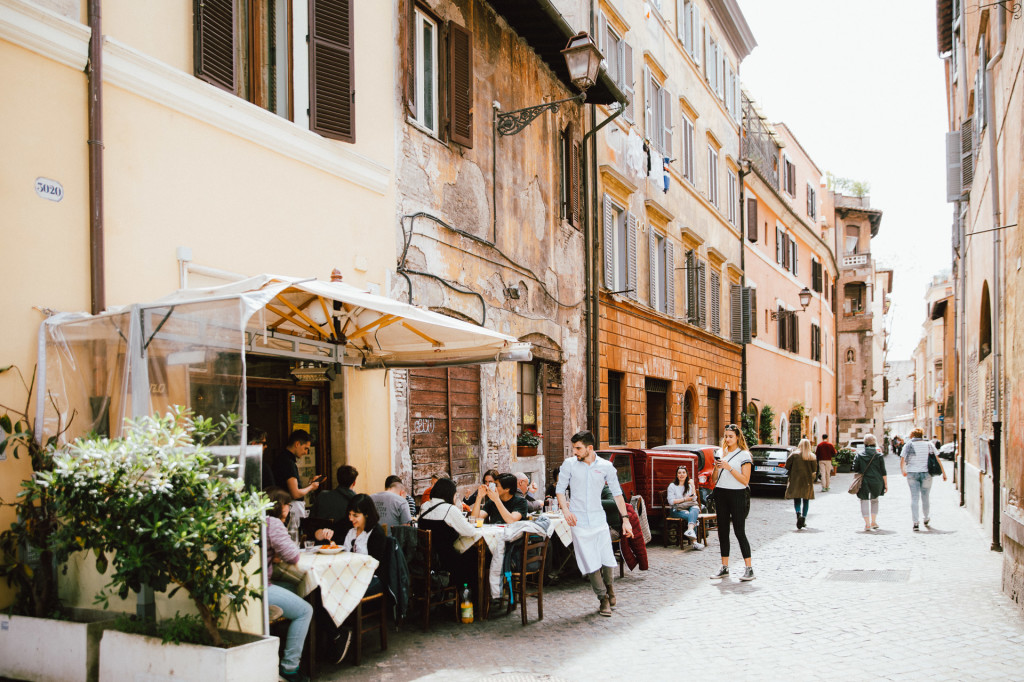 Da Enzo Trattoria, a busy Trastevere neighborhood restaurant frequented by both locals and in-the-know tourists, served up one of my favorite dishes of the trip: Pasta Amatriciana. Hungry Romans arrive in droves for lunch, as you can see here. I went on a weekday without a reservation and was fortunate snag a table after waiting only about 15 minutes.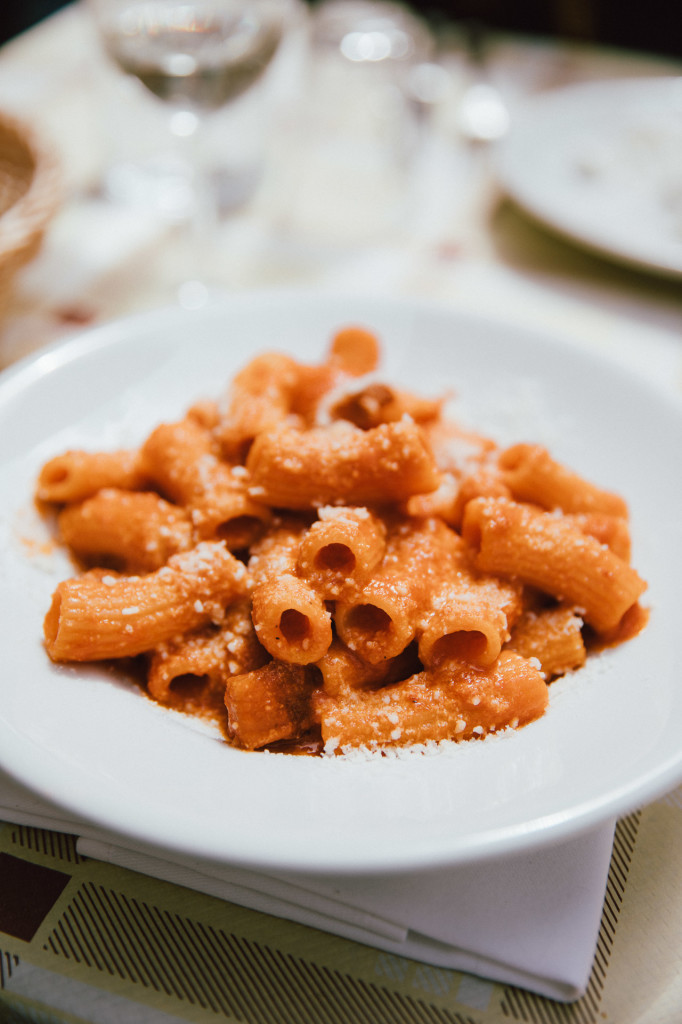 An Italy fact I'd never known: Different types and shapes of pastas come from different regions of the country. Da Enzo Trattoria's Pasta Amatriciana is a classic dish named for the Italian town of Amatrice with a spicy sauce based on guanciale (cured pork cheek). The cured meat has a taste similar to bacon–and is absolutely delicious.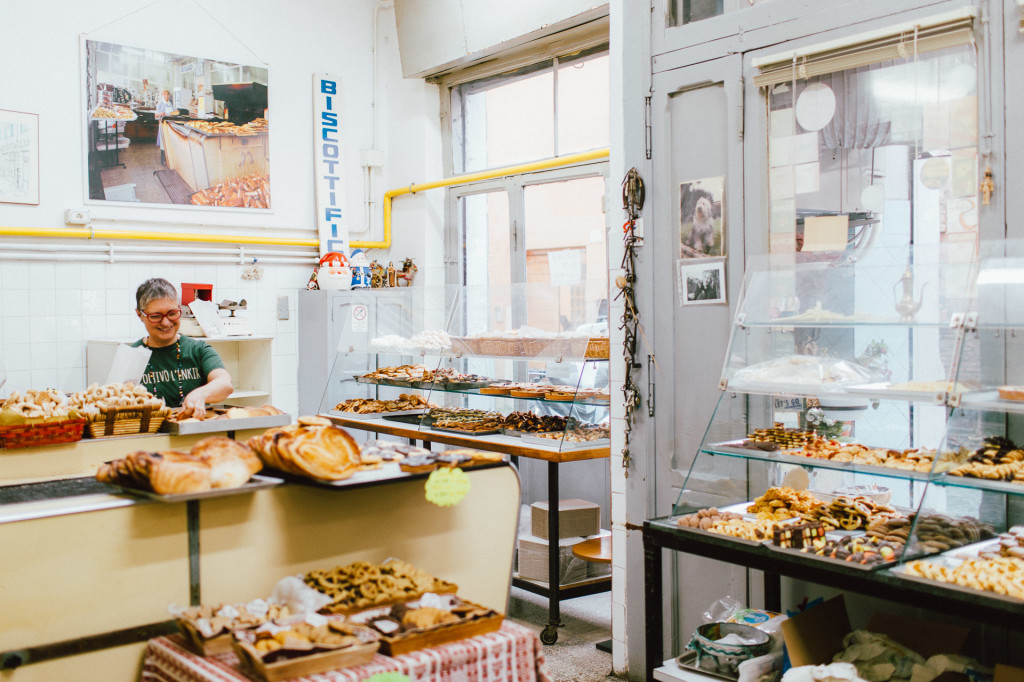 At the counter stands Stefania Innocenti, the fourth-generation owner and baker behind Biscottificio Innocenti in Trastevere. At one point, as our group surrounded her while sampling a platter of delicious cookies, she almost seemed to tear up while talking to us. Our guide, Rishad Noorani from Eating Europe Tours, translated: "Seeing all you people enjoying my food just makes me so happy. I don't do it for the money. I do it for this!"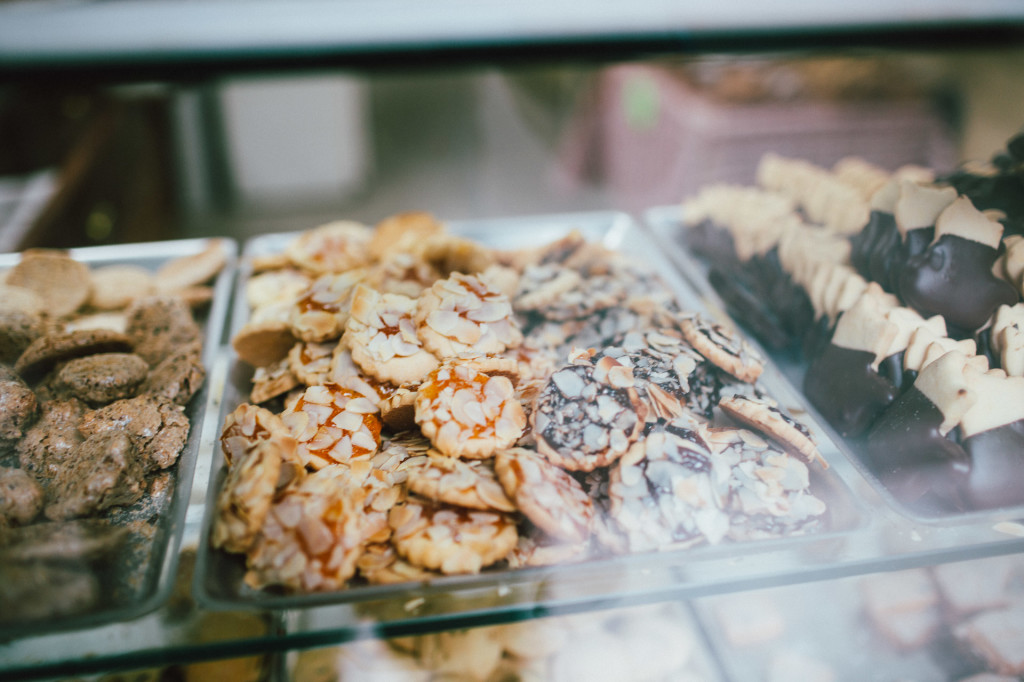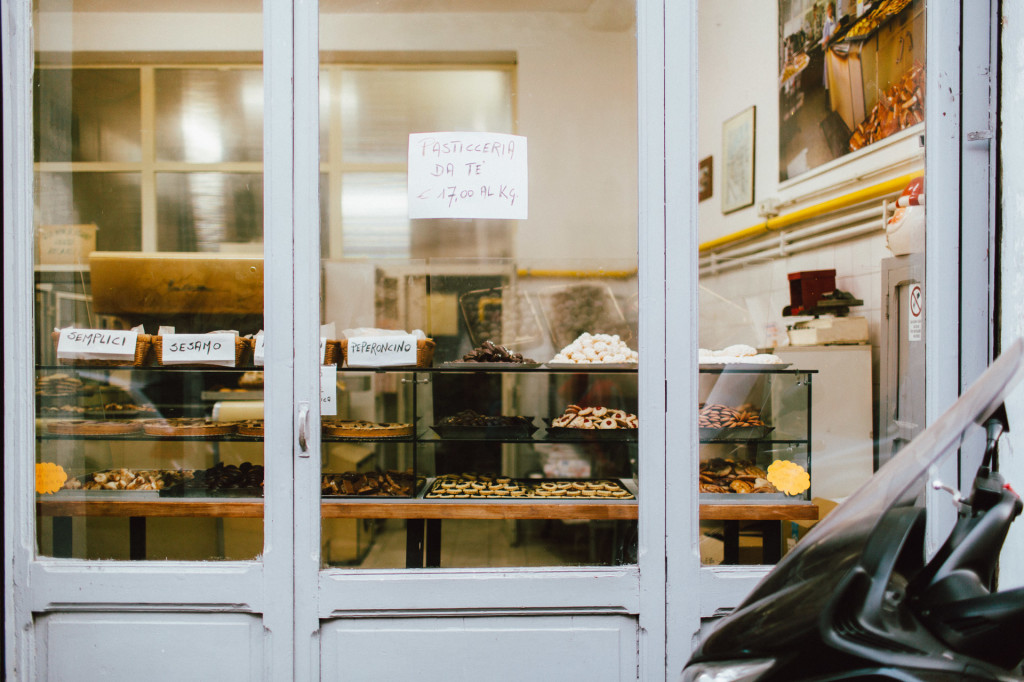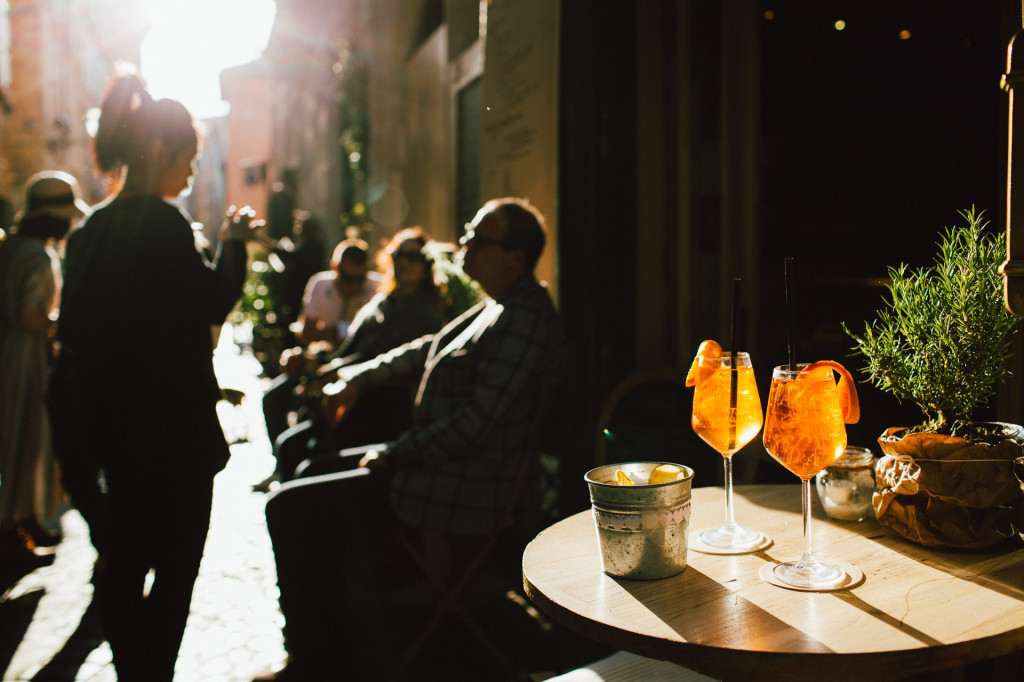 Sipping an Aperol spritz while people-watching at a sidewalk cafe became my daily indulgence in Rome.
I learned to make Roman-style pizza via InRome Cooking classes–and I can't wait to test out my new skills at home.
On the Trastevere Twilight Food Tour, we stopped at the Antica Caciara salumeria (delicatessen) to sample buttery porchetta washed down with beer. This old-school deli has been operated by the Polica family since 1900 and is a Trastevere institution.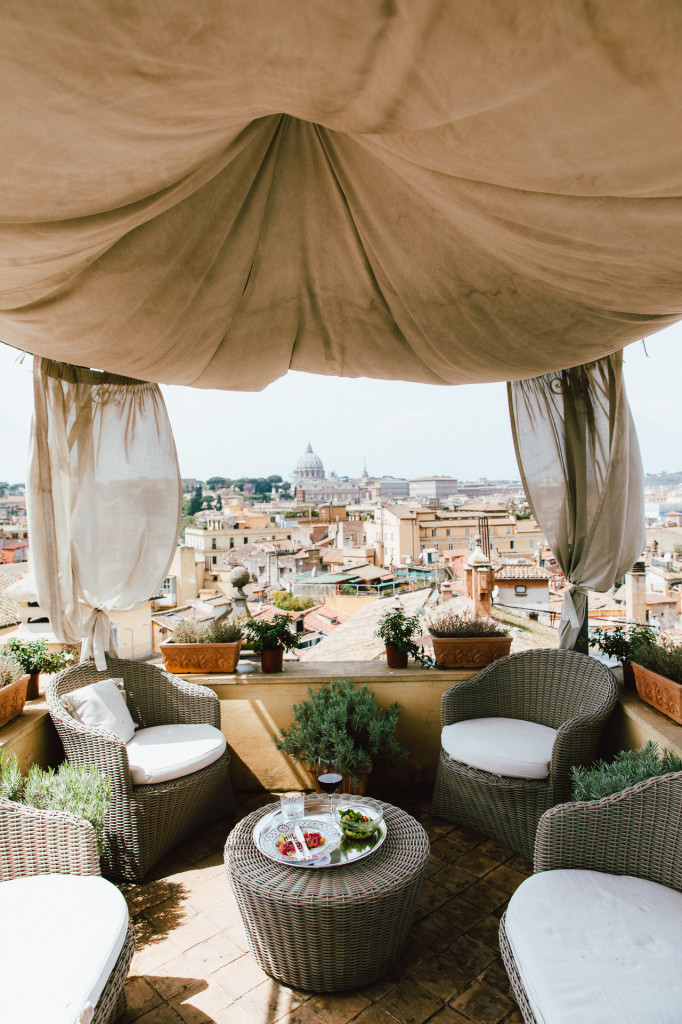 During one magical afternoon, lunch was served up with one of the best views of Rome. This airy terrace tops Palazzo Taverna, the family house of chef and entertainer, Violante Guerrieri Gonzaga.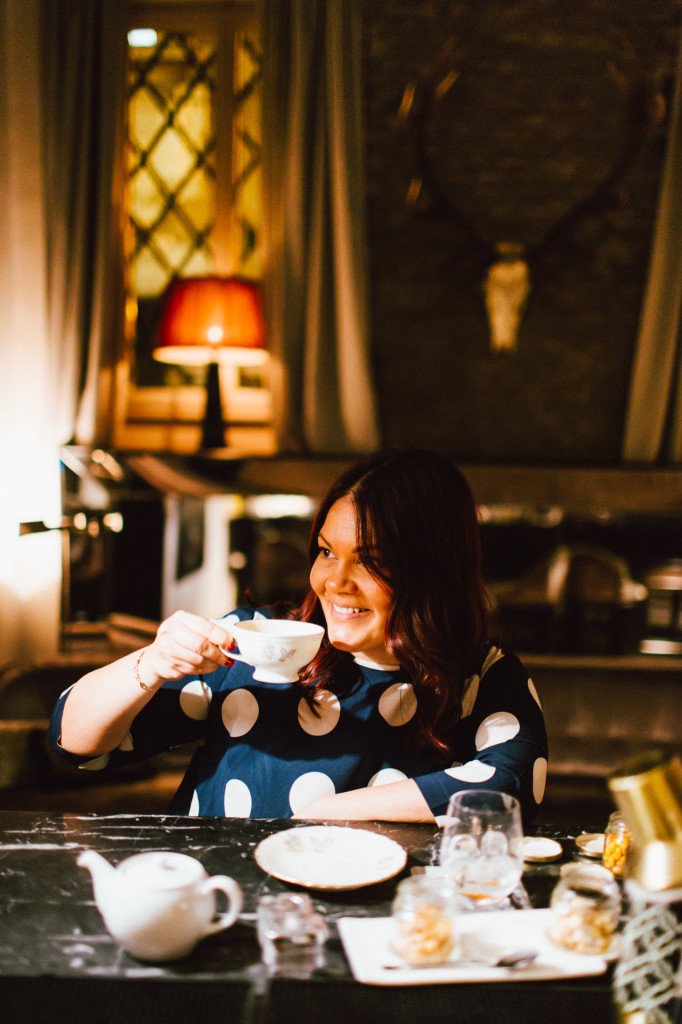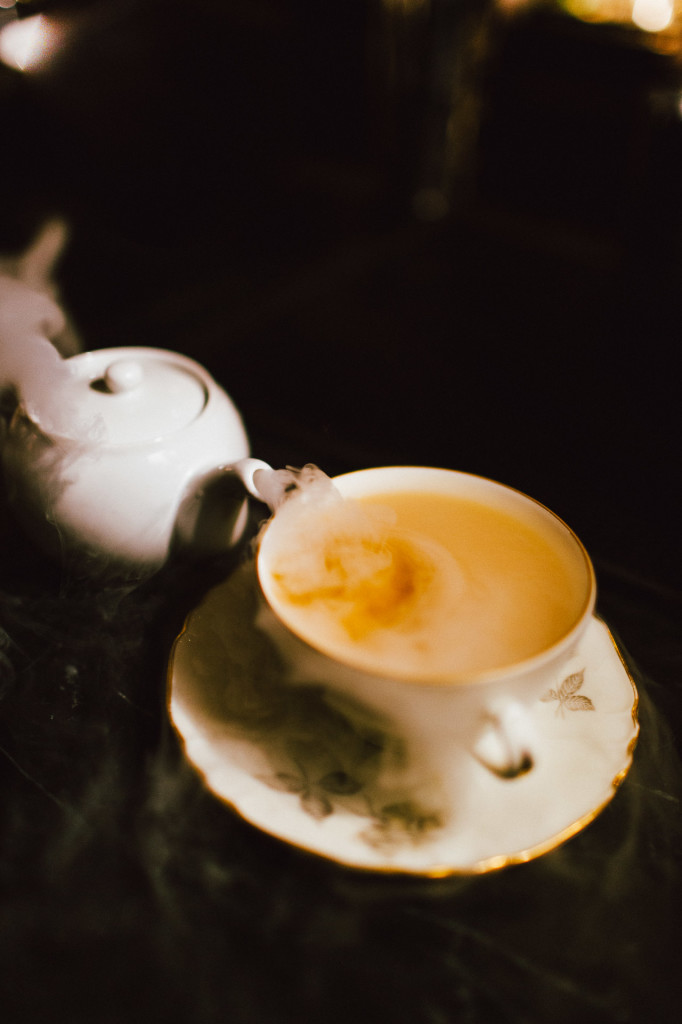 One of the most exciting nights out on the town was with Rome local expert Maria Pasquale, also known as Heart Rome. Here, Maria sips an experimental cocktail served in a tea cup at the boutique hotel DOM.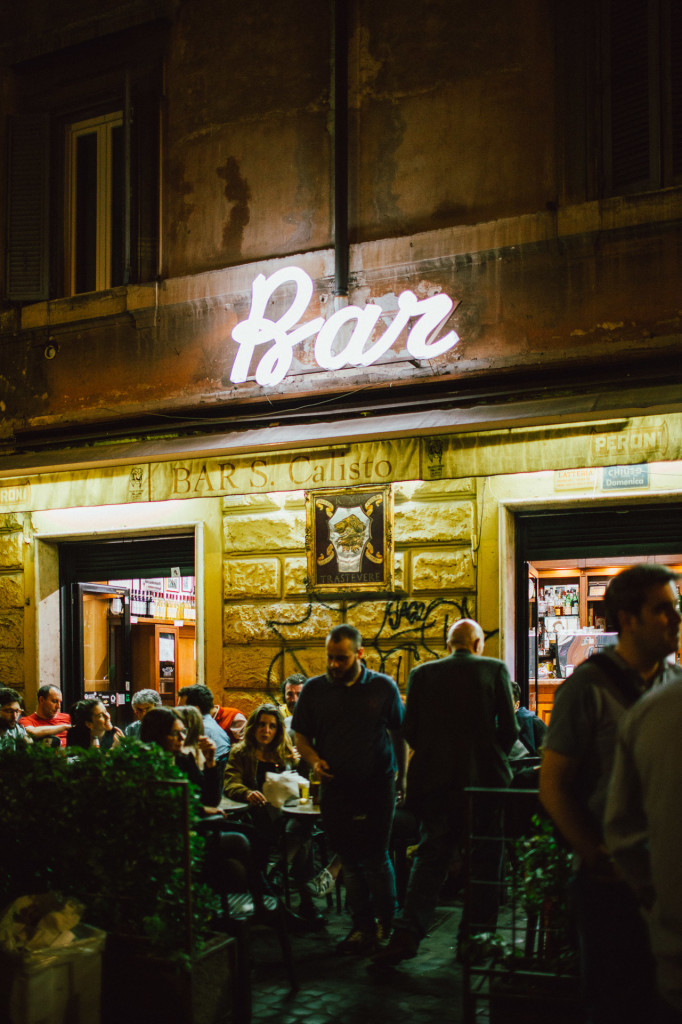 If you're looking for nightlife away from the well-trodden tourist path, head across the river to Trastevere and follow the crowds–Trastevere locals party late into the night.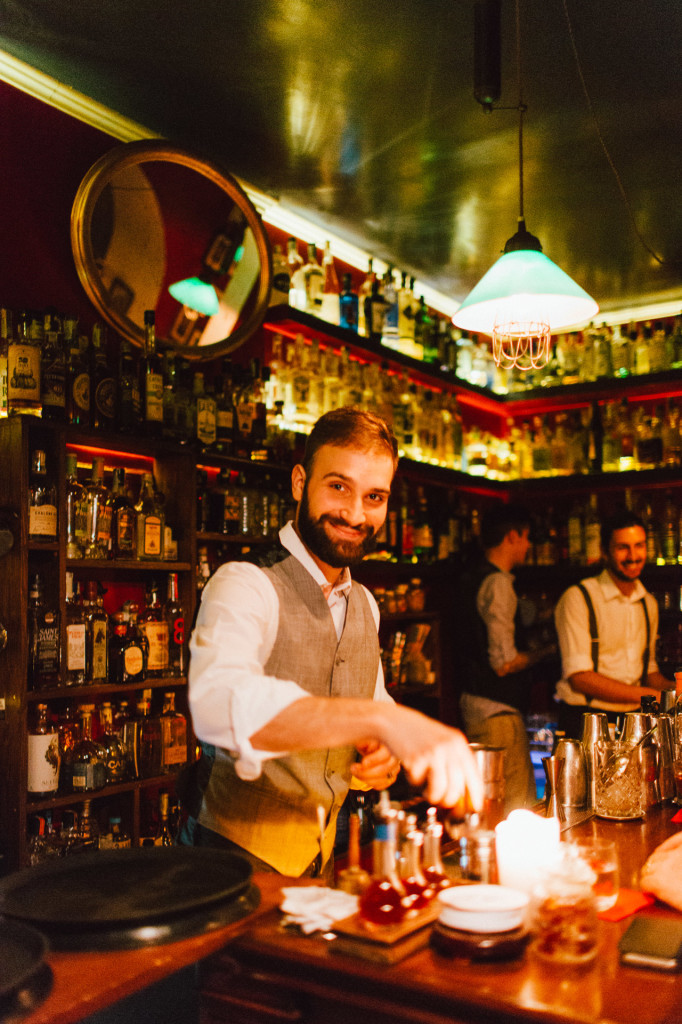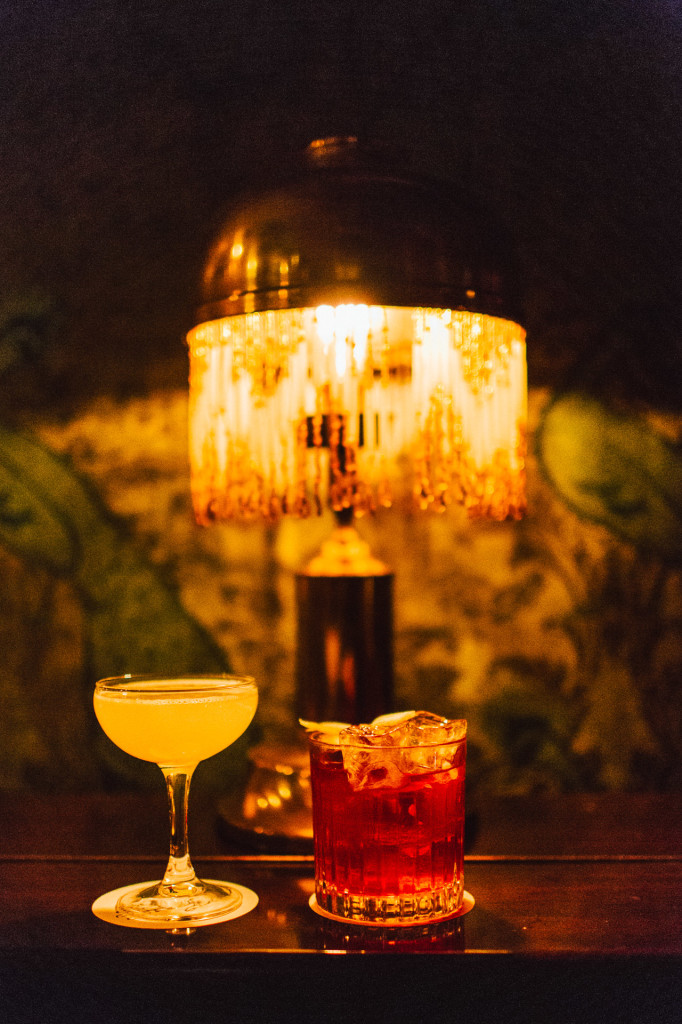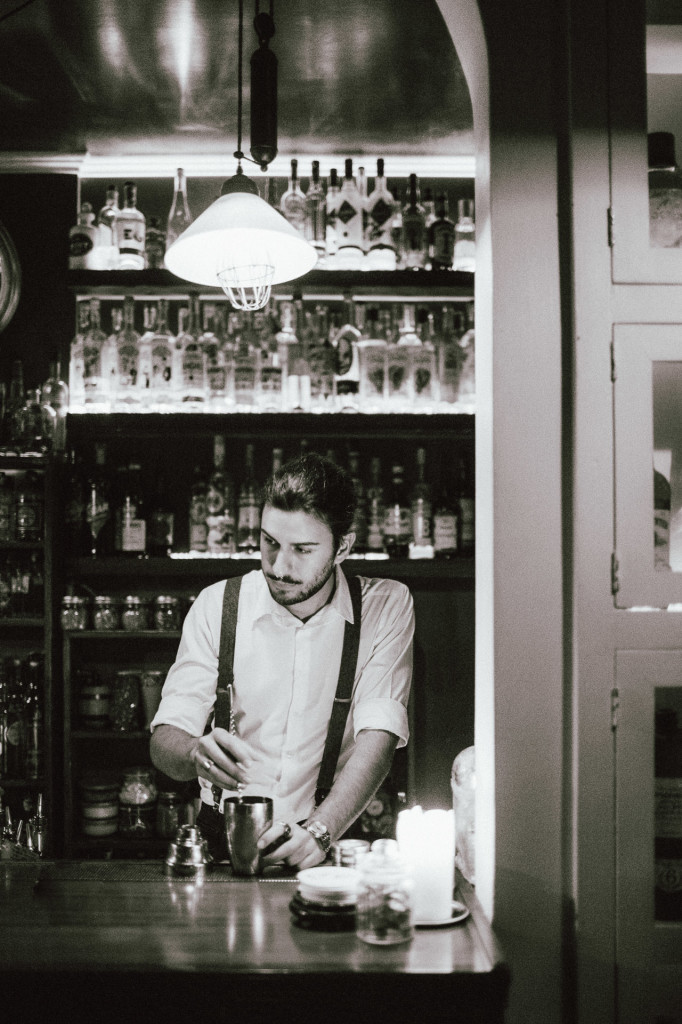 The Jerry Thomas Project, an intimate speakeasy that's been named one of the 50 best bars in the world, capped off our tour. Reservations are a must and it's worth it, I promise!
Interested in learning more about Tanveer's journey? Read more about it on AFAR.com, the USTOA Blog, and check out Perillo's Learning Journey Live Like A Roman itinerary.
Tanveer is a travel, hotel, and lifestyle photographer who has explored more than 50 countries. Some trips have led him to photograph luxury hotels on the Amalfi Coast or the Riviera Maya, while others have taken him on long treks in the Bhutanese Himalayas or in search of lemurs in Madagascar. Follow his ongoing travels on Instagram or check out his travel portfolio.
---