Nordic Countries Once Again Named "World's Happiest"
By Madigan Talmage-Bowers, TCS World Travel
As in past years, Nordic and northern European countries have claimed the top spots on the list of "world's happiest countries" in the 2023 World Happiness Report, an annual ranking that aims to quantify the aspirational concept of happiness around the globe based on six measures of life evaluation: GDP per capita, healthy life expectancy, generosity, social support, the freedom to make life choices, and the presence or absence of corruption. For travelers wanting to explore these happiness hotspots, here are ways to engage with local culture and natural attractions for a well-being boost.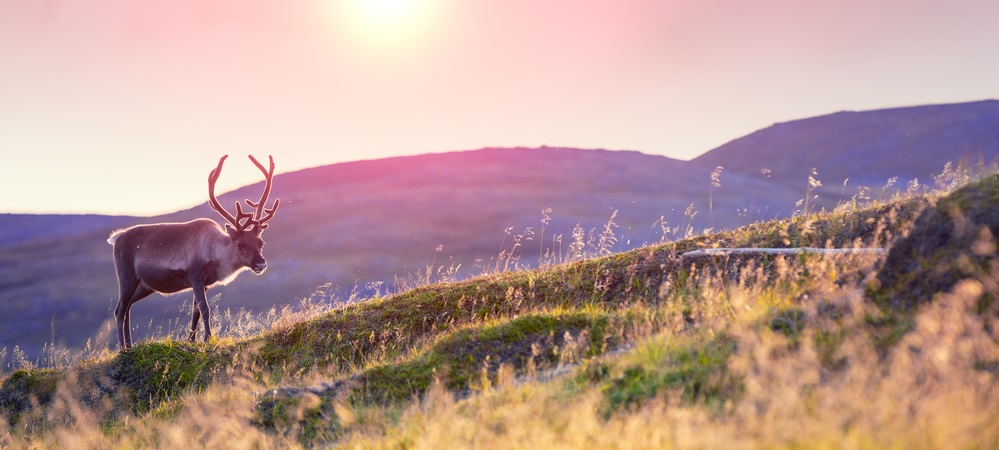 Finland (Happiness Rank: #1)
Despite notoriously harsh winters, the reigning happiness champion draws visitors to its vast, pristine wilderness—about 75% of the country is forested—and distinct regional culture. In the south, the welcoming seaside capital of Helsinki offers cutting-edge Finnish architecture and design, with easy day trips to the charming artistic villages of Porvoo and Fiskars. Further north, the Sápmi area (also known as Lapland) brushes the Arctic Circle, offering extra hours to explore during summer's "midnight sun." In the winter, intrepid travelers willing to bundle up can experience ideal northern lights viewing opportunities and connection with the indigenous Sámi culture, known for the semi-nomadic practice of reindeer herding.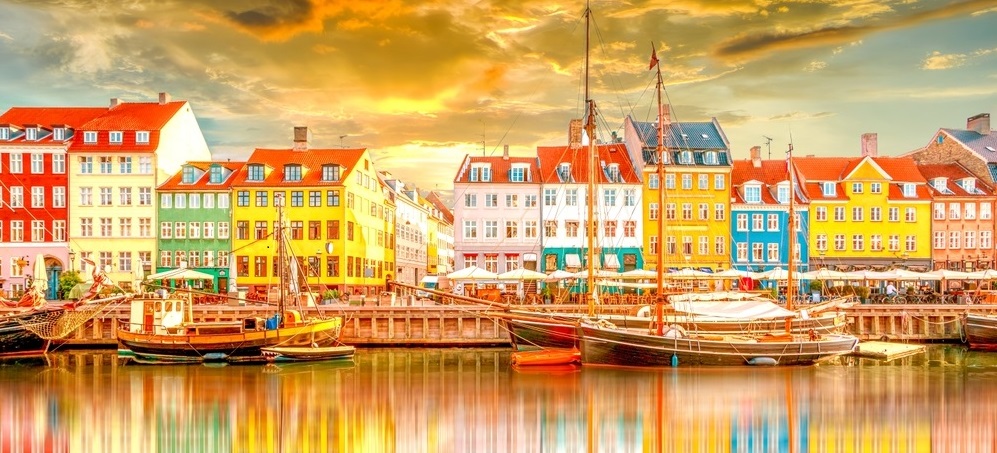 Denmark (#2)
Graceful Renaissance architecture paired with modern Danish design and a world-class culinary scene makes Denmark's capital of Copenhagen one of the rising stars of European tourism. Gourmands are spoiled for choice among the city's roster of Michelin-starred restaurants showcasing nouveau Nordic cuisine, while visitors interested in Danish arts and crafts can browse the showrooms of local designers, watch master glassblowers at work, or admire delicate porcelain creations at the Royal Copenhagen factory. Part of the Kingdom of Denmark (though about 700 miles offshore), the autonomous archipelago of the Faroe Islands offers untouched landscapes of wind-swept emerald heaths and stunning sea cliffs, alongside a distinct culture that includes a rich musical heritage and time-honored crafts such as Faroese wool knitting.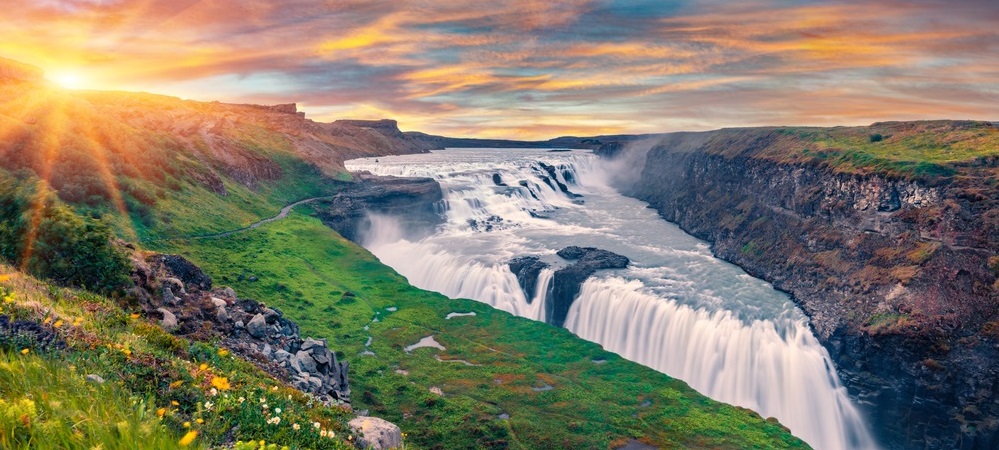 Iceland (#3)
Much more than an appealing stopover on transatlantic flights, Iceland is gaining traction as a destination in its own right, with easy connections from many European cities and a wealth of natural attractions. One of the continent's smallest capitals, easy-going Reykjavik also ranks among the world's most sustainable cities, thanks to an abundance of renewable geothermal energy and an ambitious goal to be carbon neutral by 2040. After a restorative soak and mud bath in the naturally heated Blue Lagoon, visitors often head to Southern Iceland's popular Golden Circle touring route—showcasing otherworldly landscapes of waterfalls, bubbling geothermal fields, lava tubes, and glaciers that invite ice trekking or thrilling snowmobile tours.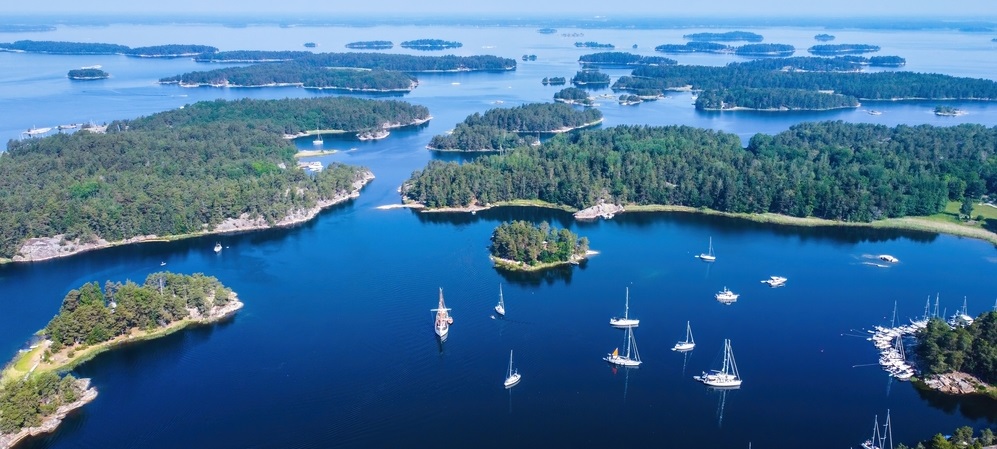 Sweden (#6)
Most visitors to Sweden start at the enchanting capital of Stockholm, where the ochre-hued townhomes and Royal Palace of the Gamla Stan (Old Town) preside over a lacy network of canals and bridges connecting medieval and modern Stockholm. A cruise through the Stockholm Archipelago offers easy access to a network of nearly 30,000 islands—some with remnants of quaint fishing villages, while others are uninhabited landscapes of woodland and rocky cliffs. Over on Sweden's North Sea coast, the riverside city of Gothenburg has earned the title of the "world's most sustainable city" every year since the ranking was debuted by the Global Destination Sustainability Movement in 2016. Here, nearly 90% of hotels are eco-certified and an excellent dining scene showcases sustainable, locally sourced seafood.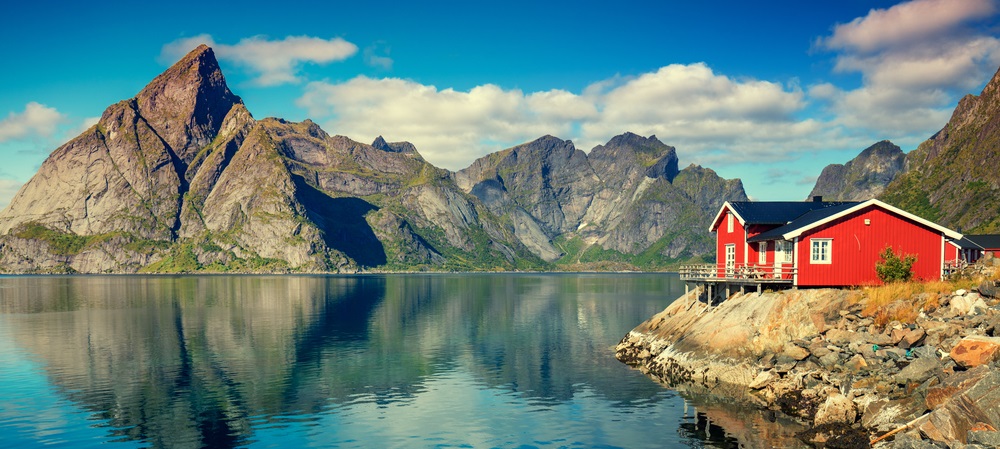 Norway (#7)
Boasting the second-longest coastline in the world (after Canada), Norway offers spectacular natural landscapes alongside contemporary Scandinavian culture. In the vibrant capital of Oslo, travelers can admire groundbreaking Norwegian architecture on a tour of the iceberg-inspired Oslo Opera House or discover Norway's seafaring heritage at the Viking Ship Museum, featuring magnificent longboats from the ninth century. On the southwestern coast, the city of Bergen is known for both its cultural cache (it's home to one of the world's oldest symphony orchestras) and as the gateway to Norway's famous fjords. Further north, the majestic, snow-capped Sunnmøre Alps tower over the UNESCO-listed Geirangerfjord and offer a year-round playground, with alpine hiking in summer and snowshoeing or ski touring during snow season.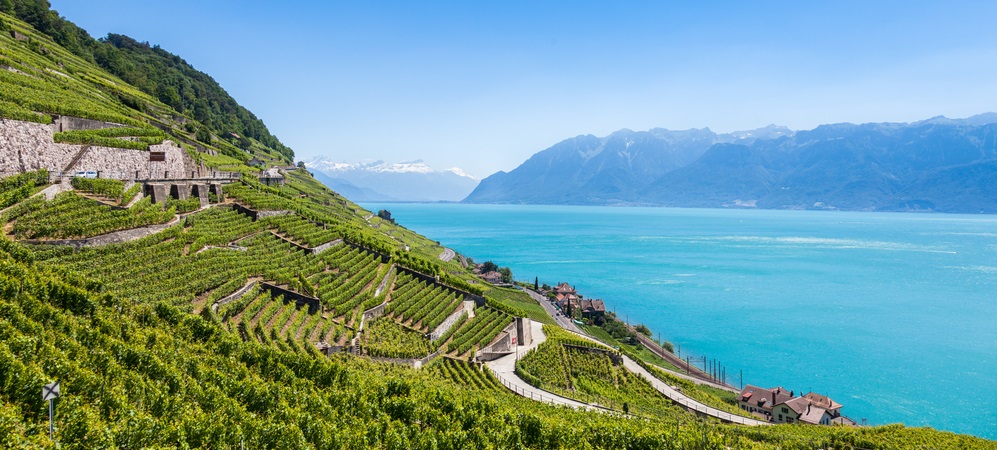 Switzerland (#8)
Switzerland packs a wealth of inviting destinations into its relatively small size. In the shadow of the towering Swiss Alps, mountain-chic resort towns like Zermatt, St. Moritz, and Gstaad boast some of Europe's best ski terrain with world-class amenities to match. In French-speaking Lausanne, the Olympic Museum traces the history of the games through sculptural interpretations of the Olympic spirit along with a robust collection of sporting memorabilia. Nearby, the fertile Lavaux Valley is lined with UNESCO-listed vineyard terraces that have been producing wine for nearly a millennium. At one of many hillside wineries, oenophiles can savor a glass of wine paired with Swiss fondue and spectacular views over Lake Geneva.
About TCS World Travel
TCS World Travel has been dedicated to enriching lives through travel since its founding in 1991. As a pioneer in the private jet expeditions industry, TCS has developed and operated nearly 300 luxury jet tours to more than 200 destinations. To commemorate its legacy of travel, the company recently launched a brand-new expedition across Scandinavia and northern Europe aboard a customized A321 private jet. Travelers will be joined by TCS President Shelley Cline on the inaugural itinerary, departing in July 2024.
---