By Chelsea Marie Alcock 
Chelsea is an adventurous globetrotter who works in marketing for the travel tour company, smarTours. She's been to 10 different countries and explored most of the U.S. Her passion is writing about the unique places she discovers and distinctive experiences she has around the world. Follow along Chelsea's adventures on Instagram, thetravelingfemale.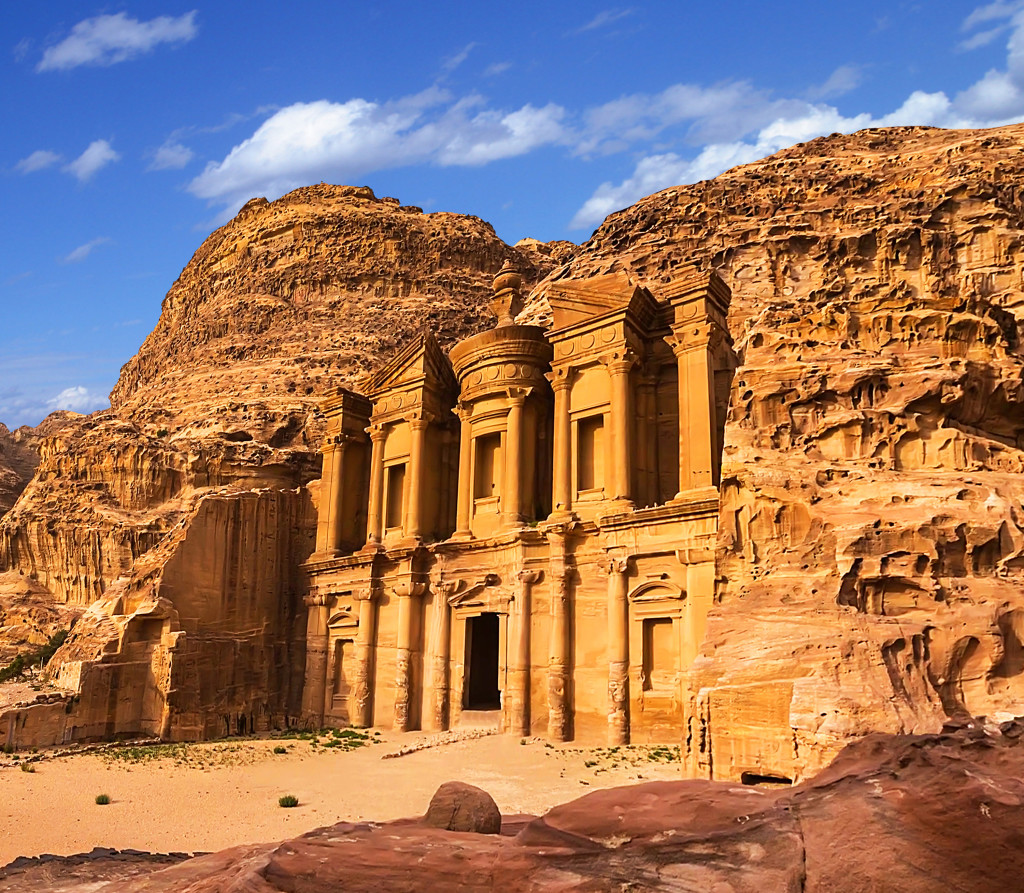 Photo Courtesy of smarTours
It's no secret that Jordan was a top travel destination in 2018 and remains a desirable trip for travelers in 2019. Social media has exploded with stunning images, captivating videos, and incredible stories from those who have visited. With historical wonders, camel rides, desert aesthetics, and one-of-a-kind culture, it's easy to see why Jordan is such a special place to visit.
Here are six reasons for Jordan's major travel industry success—and why you should make the trip there yourself.
Culture & Society
The culture, people, and heritage of Jordan are a huge draw to the country. Although there's western influence, the people blend together the old and new.
On Rainbow Street in the capital of Amman, there lives a modern hub of trendy restaurants, boutique shops, and vibrant nightlife. But, throughout the city you'll still see many people wearing traditional clothes, restaurants serving classic Jordanian cuisine, and historical sights standing proud.
Handicrafts and mosaics are also a distinctive part of their society. In Wadi Seer, the Iraq Al-Amir Women's Cooperative trains women to make traditional handicrafts and products like soap, pottery, clothing, and more. This provides job opportunities and keeps their heritage alive. In Madaba, "The City of Mosaics", the Madaba Arts & Handicraft Center employs handicapped Jordanians and trains them on the art of mosaics. This was established by Queen Noor, the American and fourth queen of Jordan.
History
The country has a rich history intertwined with various dynasties and ancient empires—no matter what city you travel through, there are stories and history to be told.
In the city of Petra, a new Seven Wonders of the World, you'll walk amongst land that Arab empires and Western and Eastern dynasties all once ruled. At the Al-Khazneh temple nearby, travelers admire the elaborate temple steeped in Bedouin history, as camels pose in front of it for a perfect photo op.
Visitors to Jerash will discover some of the most well-preserved ruins from the Greco-Roman empires during the 1st to mid-8th century before an earthquake destroyed most of it. It's said that these ruins rival the ones in Rome.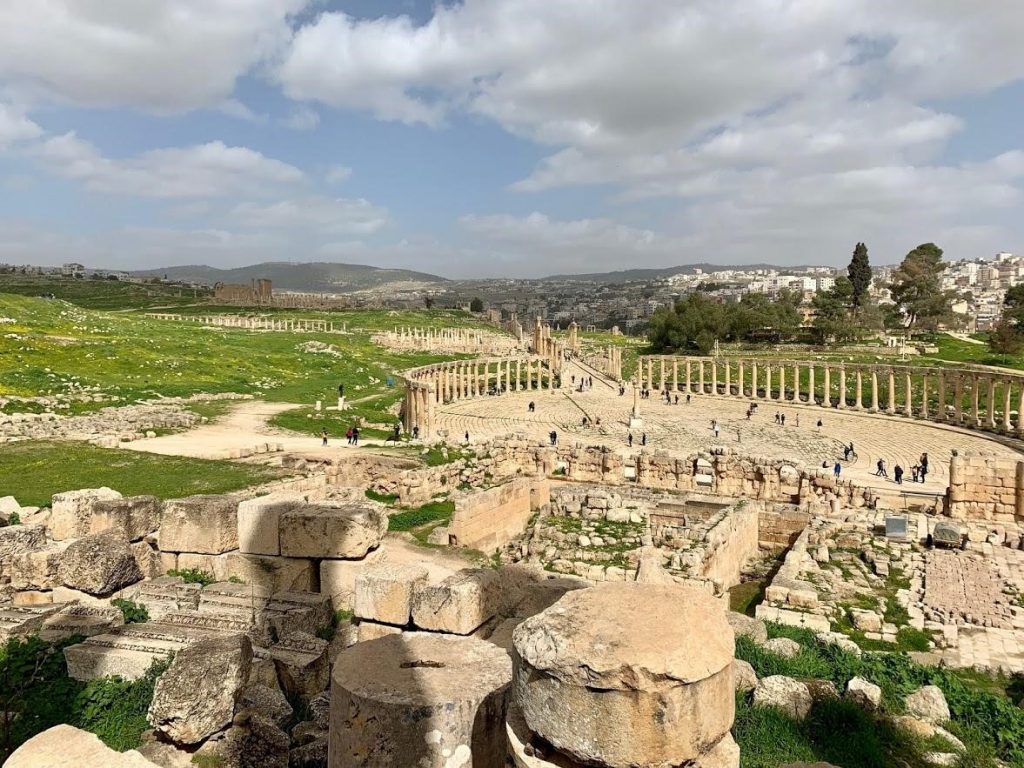 Photo Courtesy of smarTours
Religion
Religion is a quintessential part of the country's DNA. People of Muslim and Christianity faith co-exist peacefully, which makes Jordan a welcoming and safe place to visit.
Throughout the country you'll find a plethora of Holy sites, churches, mosques, and temples. In Madaba, a city of Christainity, there's a well-preserved 6th-century mosaic map of the Holy Land in the Greek Orthodox Church of St. George. And at Mount Nebo, the presumed site of Moses' death, there's beautiful views overlooking the Holy Land and Dead Sea.
Traveling from Petra to the Dead Sea, you can see where Jesus was baptized at John the Baptist's settlement at Bethany Beyond the Jordan.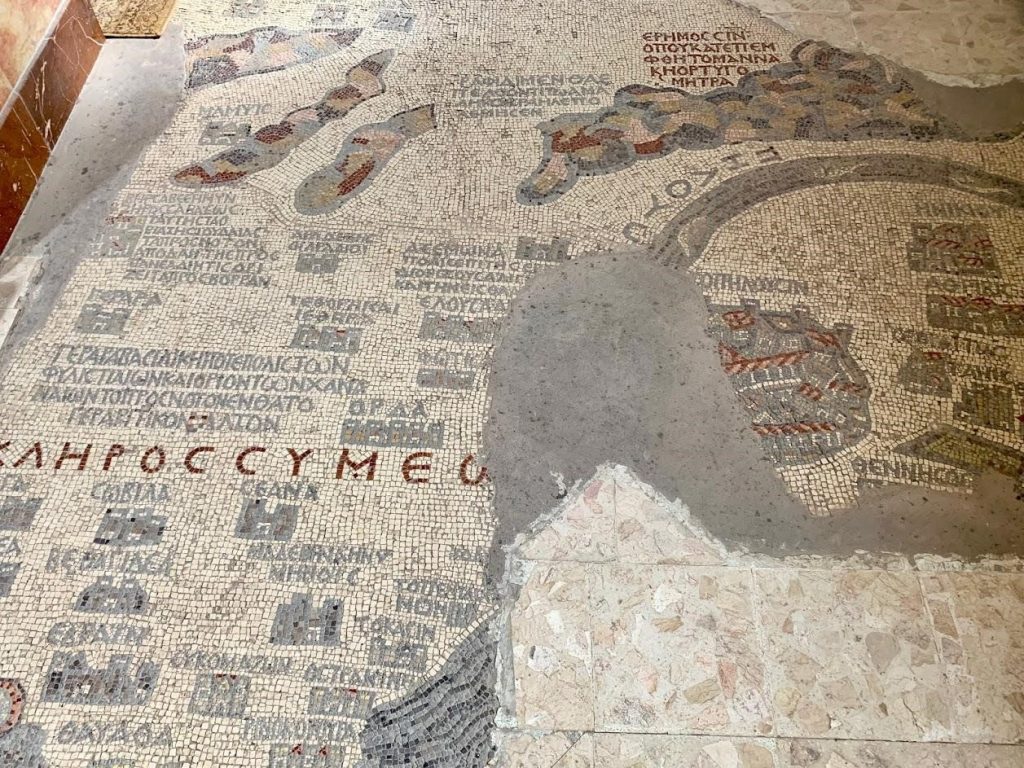 Photo Courtesy of smarTours
Hospitality
There are inevitably misconceptions about Middle Eastern countries, but Jordan's a great testament to how wonderful it is to explore this area of the world. A lot of that has to do with its hospitable people. They continually invite and encourage people to visit their home because they are proud of their heritage and want others to learn more about it. Their economy also thrives on tourism, so they ensure you have a unique and memorable trip.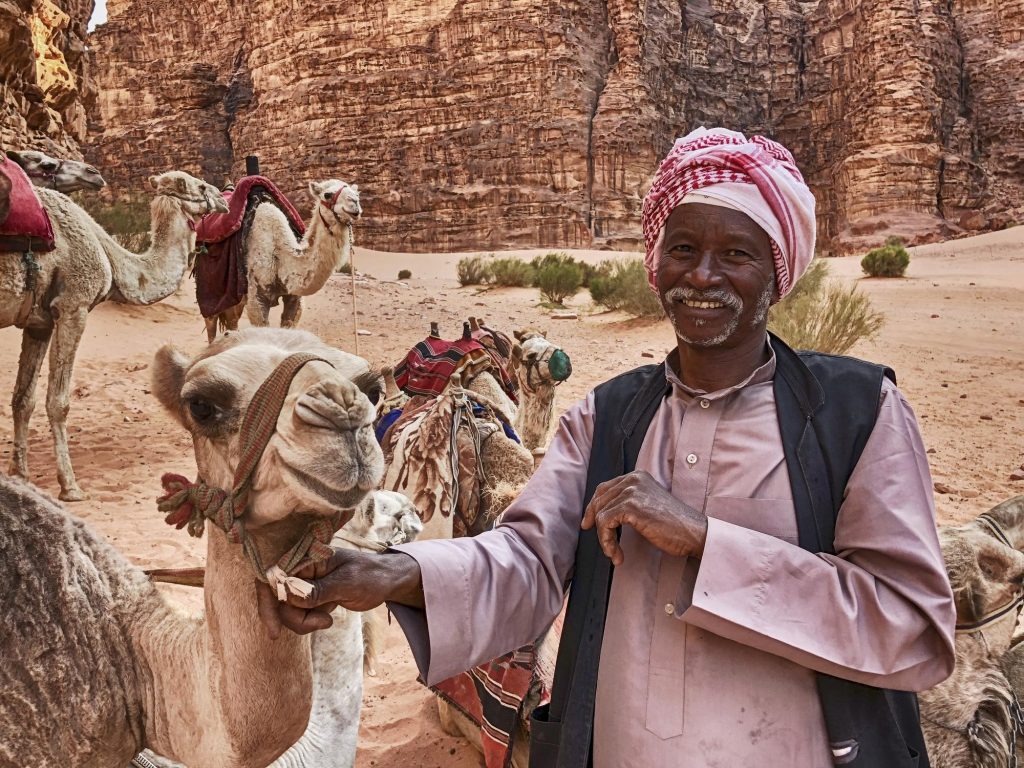 Photo Courtesy of smarTours
Easy Exploration & Diverse Landscapes
Jordan has range of landscapes that are not only breathtaking, but are also easy to reach. You'll be able to wander through the mesmerizing sandstone terrain of Petra, and then with a short drive, be at Wadi Rum having a Jeep adventure over the golden desert dunes while rugged mountains surround you. Jordan's also famous for the Dead Sea, the deepest hypersaline lake in the world. Wherever you stay, you won't be far from an afternoon of floating in the lake's clear blue water.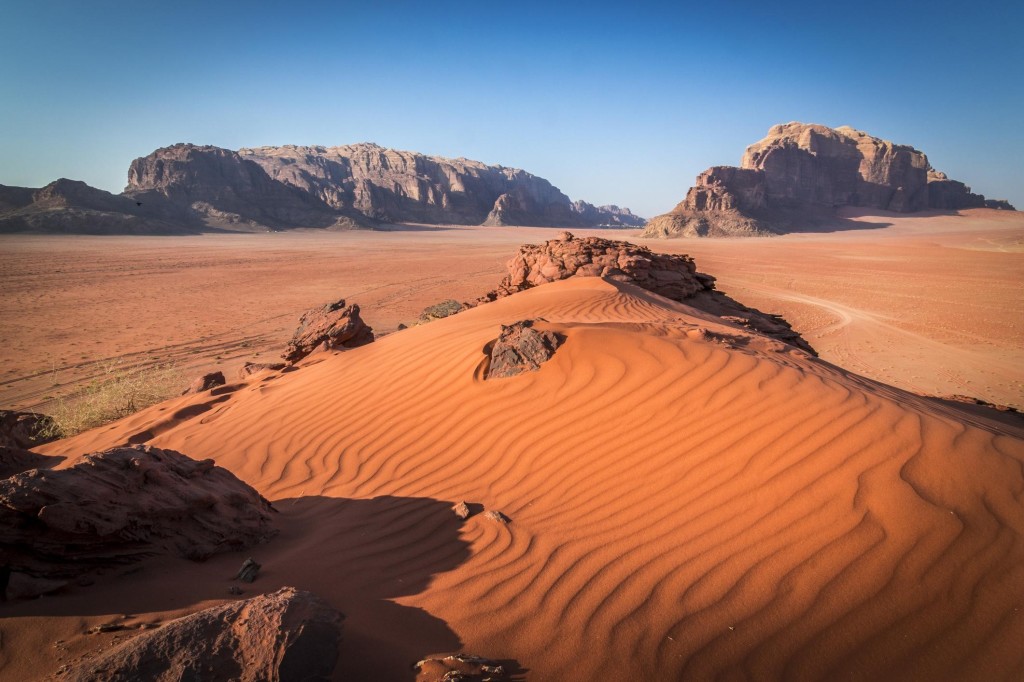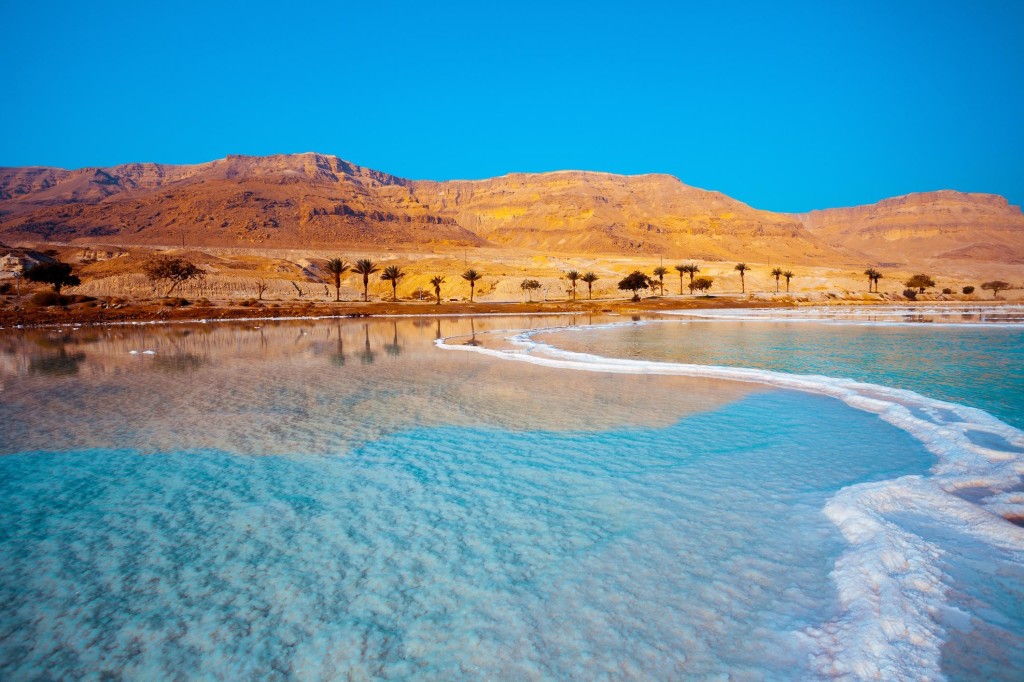 Photo(s) Courtesy of smarTours
Jordanian Food
Jordan's Mediterranean-based food is a delicious experience. Mansaf, a lamb dish, and Maqluba, a meat, rice, and vegetable dish are very popular, as is Turkish coffee, lime and mint juice, and Barazek cookies. Bedouin people commonly cook Zaarb, a dish of marinated meat mixed with vegetables, slowly baked in a pit of hot coals covered by sand.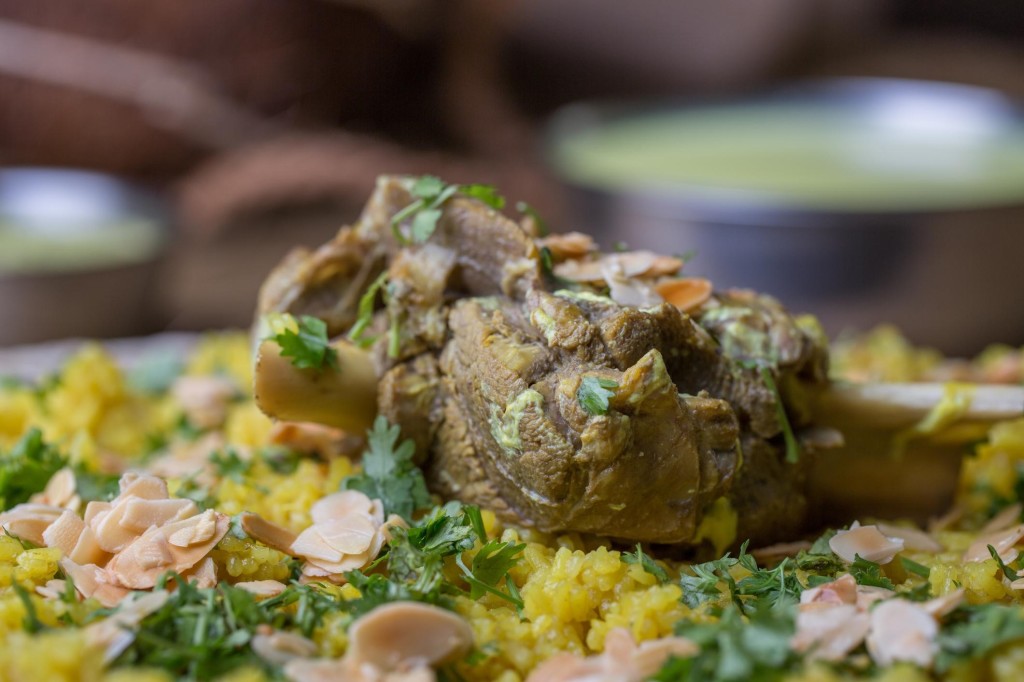 Photo Courtesy of smarTours
Interested in learning more about Jordan? Check out the new Journey Through Jordan tour by smarTours, a brilliantly curated trip for an affordable price that includes airfare and taxes!
smarTours offers 50+ one-of-a-kind tours across all seven continents. Every one of their tours include expertly curated itineraries, airfare and taxes, passionate guides, 4-star+ accommodations, and smart-sized groups averaging 23 travelers. Some of their most popular tours include Egypt, South Africa, China, Greece, and Peru. 
---