By Chelsea Todaro, Public Relations Specialist with The Travel Corporation
At more than nine million square miles, North America is a vast and diverse continent that likely has close to nine million different ways for travelers to explore.  For those thinking of a vacation within the US or Canada, a guided trips through Insight Vacations offers immersive experiences in a variety of destinations, from America's wondrous National Parks to the rugged coasts of Atlantic Canada. Unique Insight experiences will also connect guests with local characters who really bring the destinations to life.
See the diverse nature and history of the U.S.
Insight's 15-day America's Magnificent National Parks trip offers an unforgettable adventure while visiting America's magnificent National Parks across Arizona, Wyoming, and South Dakota.
Wyoming's Yellowstone National Park is home to the Upper Geyser Basin which boasts the highest concentration of spouting geysers, hot springs and steaming fumaroles in the world. An authentic dude ranch experience at the Ranch at Ucross provides an opportunity for guests to go horseback riding, taste homemade meals and share stories around a bonfire.
Once in Arizona, the majestic red rock landscapes of Sedona mesmerize, and while there, guests will learn about the Navajo Tribe at Monument Valley where they will also have an exclusive experience riding on an all-terrain vehicle with a Navajo guide.
Travelers will be immersed in the fascinating history of America's western adventure. In South Dakota, local guides on Kevin Costner's Original Deadwood Tour bring to life the days of Wild Bill Hickok and Calamity Jane. For a unique Insight Experience, travelers will get to speak to members of the Lakota tribe who will share a live narrative of the Great Sioux Nation.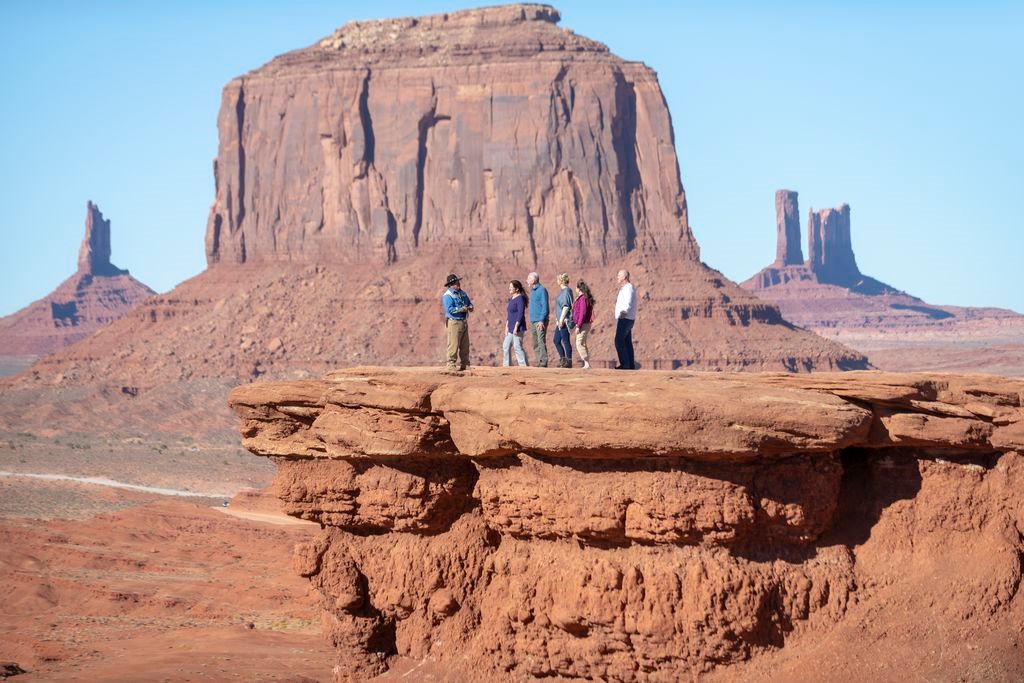 Photo Courtesy of Insight Vacations 
Further east lies a different tale of the U.S. along the New England coast. On Insight's eight-day Boston, Cape Cod, and the Islands trip, travelers will be captivated by New England's chic waterfronts, history, and summer playgrounds. This trip highlights the area's history of the Revolutionary War and its well-known, mouth-watering seafood.  A visit in Boston wouldn't be complete without a guided walk along the red-brick Freedom Trail that brings the story of the American Revolution to life.
In Newport, guests will board the Adirondack II—an 80-foot schooner – for a sailing experience on the waters of Narragansett Bay passing some of the islands, historical homes, and the summer "cottages" of many famous and affluent families. While enjoying a taste of what the America's Cup race might feel like, there's also time to learn about the region's history – such as pirate activity, the trade industry, and the Gilded Age.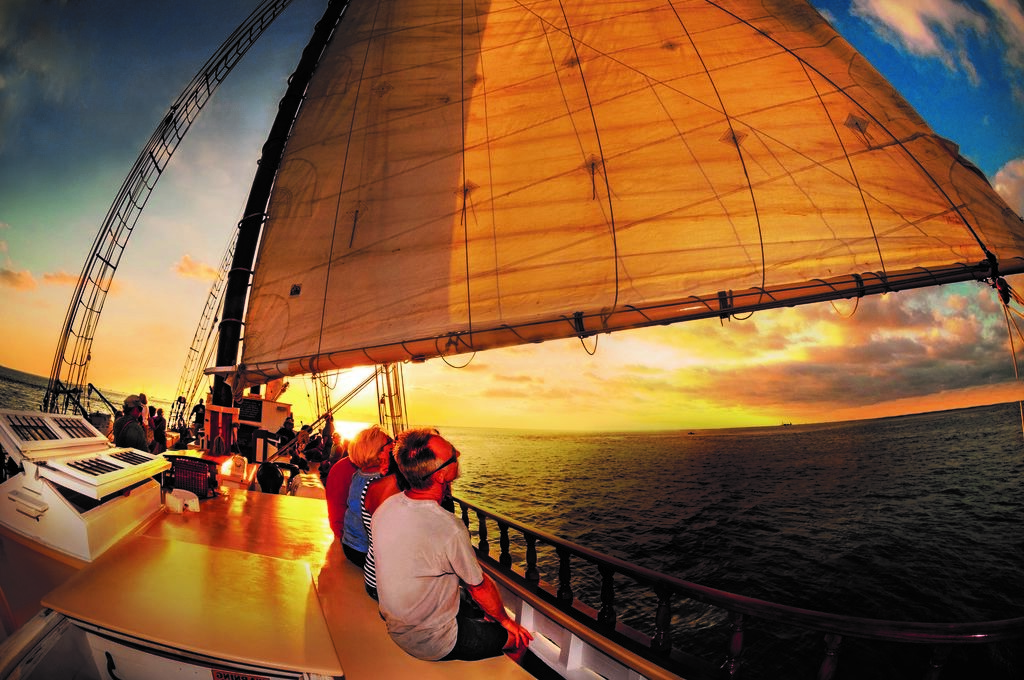 Photo Courtesy of Insight Vacations 
On Martha's Vineyard travelers can tour the island that has hosted the Clintons, the Obamas and where former U.S. First Lady, Jacqueline Kennedy Onassis, owned a home. They can also spend time at their leisure at the scenic Oak Bluffs, a famous neighborhood and picturesque community known for its rainbow-colored, gingerbread-like cottages. As a special treat, guests have the exclusive opportunity to spend the night on the island, which many tourists cannot do during the busy summer time.  A celebratory dinner on the last night of the journey features local fresh seafood, set on a glassed-in porch with a peaceful, scenic view of the ocean.
Courtesy of Insight Vacations 
Discover coastal landscapes and fishing heritage of Canada
The colorful harbors and sweeping coastlines of Atlantic Canada provide the backdrop to Insight's 12-day Landscapes of the Canadian Maritimes.  Travelers will learn about the village traditions and iconic maritime history while enjoying delicious native seafood while visiting Nova Scotia, Prince Edward Island and New Brunswick.
A popular highlight of the trip is a whale watching cruise in the Bay of Fundy to potentially spot rare species of whales and learn about these majestic sea mammals.  On Prince Edward Island, guests can explore colorful Cavendish, along with a visit to the Green Gables farm house that inspired the beloved children's classic, 'Anne of Green Gables'.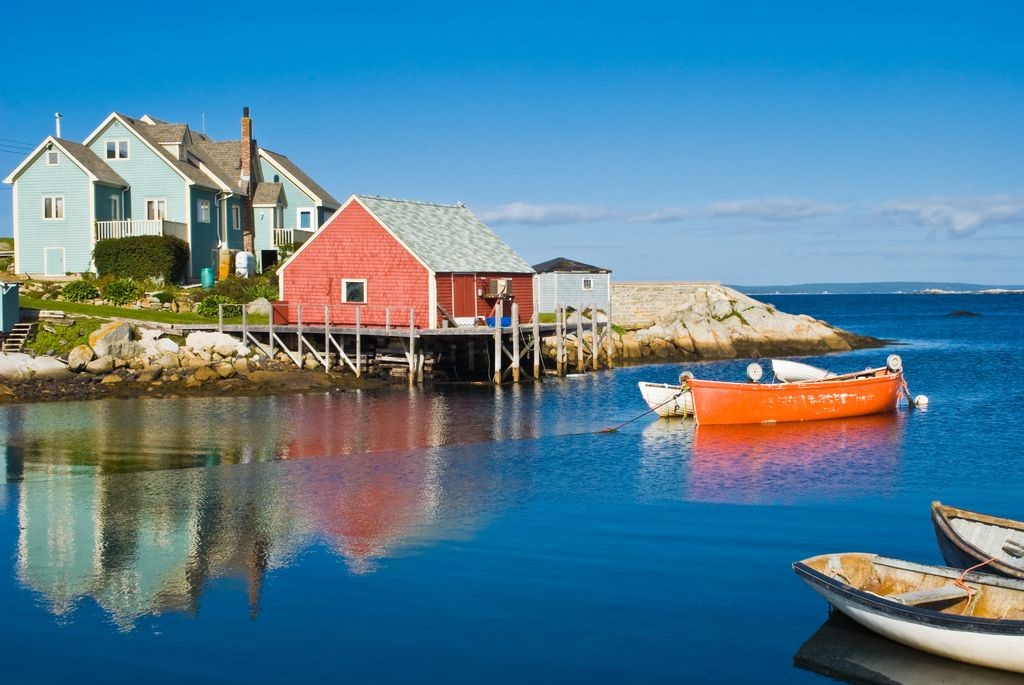 Photo Courtesy of Insight Vacations 
Guests will be immersed into the heritage of the region in Truro, Nova Scotia, while visiting the Millbrook Cultural and Heritage Center to hear about the Mi'kmaq heritage and Glooscap legends.
Once in Shediac Bay, there's an opportunity to taste the exceptional and authentic food of a former lobster fisherman while cruising along the bay to learn about lobster and the industry, followed by a fresh lobster lunch. In Digby, guests will meet a former scallop fisherman, one of the region's key delicacies, and end the trip on a tasteful note, with a sea-to-table dinner with freshly-caught scallops.
Interested to learn more about Insight Vacations? Visit www.insightvacations.com/us. 
As a global leader in premium escorted travel, Insight Vacations® has been crafting magical journeys for almost 40 years that embody The Art of Traveling in Style™. Through meticulous planning, detailed preparation and boundless passion, Insight's collection of award-winning itineraries showcases the most outstanding destinations in Europe and North America. Guided by a highly-skilled Travel Director, guests can look forward to traveling in smaller groups, savoring authentic dining and enjoying a range of immersive Insight Experiences. 
---