Debunking Common Myths about Guided Vacations
By Lisa Sands, Director of Marketing, CIE Tours
As it relates to fast-paced journeys through Europe, you've likely heard the phrase "if it's Tuesday, this must be Belgium!". A 1969 movie by that name exaggerated the experiences people had in the early days of motorcoach touring; and although the comedy reinforced Americans' false perceptions of this style of travel in Europe, the movie's popularity may have been responsible for creating broad awareness that ultimately contributed to the tour industry's growth.
However, escorted touring is no longer your grandfather's European vacation experience. Today's guided vacations can include upscale accommodations such as overnighting in a castle, keeping in touch while on the road onboard a luxury coach, VIP access to exclusive venues, and farm-to-table food experiences. So, what are the elements of traveling by motorcoach that may still be misunderstood? Let's review the key myths and realities about traveling on a guided vacation.
Myth: I can get the airfare, hotels, transportation and sightseeing cheaper if I do the work myself.
Fact: Tour operators have longstanding relationships in the destinations they serve, and each company bring dozens, if not hundreds, of people to the same hotels and attractions each week. They use their buying power to get bulk rates that are passed on to travelers in the form of a lower package price. Many tour operators take that even further by including extras in the up-front price such as baggage handling, meals, and most importantly, the services of a tour guide. Which brings us to our next myth….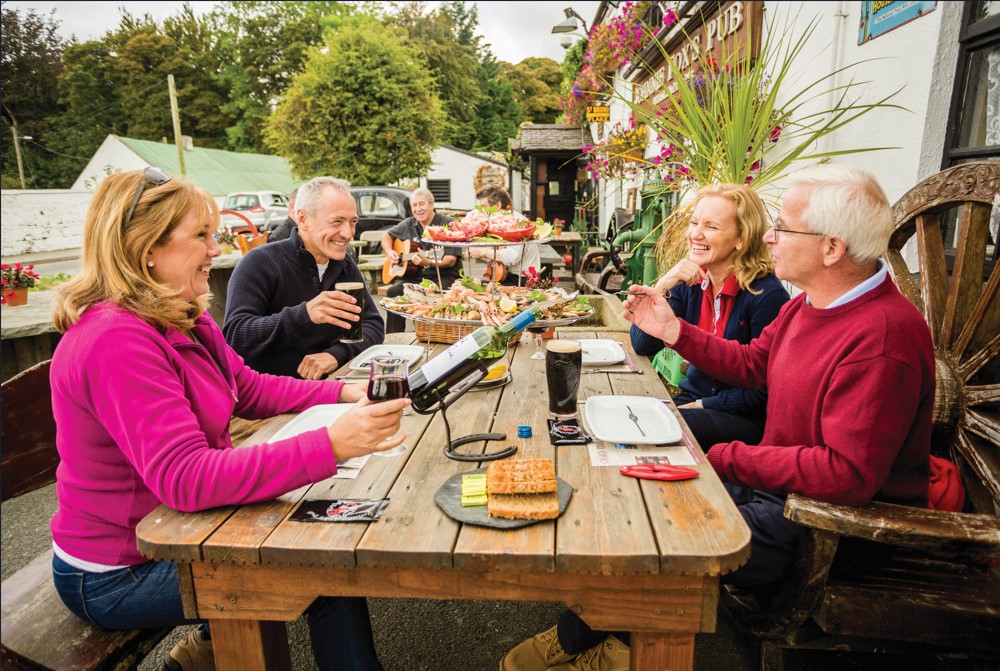 Myth: I want to immerse myself in a destination's history and culture, and there won't be time for that on a motorcoach tour.
Fact: As the name implies, guided vacations include the services of a professional tour director who is an expert in their destination. Throughout your journey, your guide will share the history, culture and local lore that independent travelers would never discover on their own. A knowledgeable guide will add dimension to your vacation by bringing a local's perspective on the destination and introducing you to the people that call it home. As an added bonus, you'll bypass waiting lines at attractions and get to experience places that you wouldn't even know about if you went on your own. And, that's where the next myth gets debunked!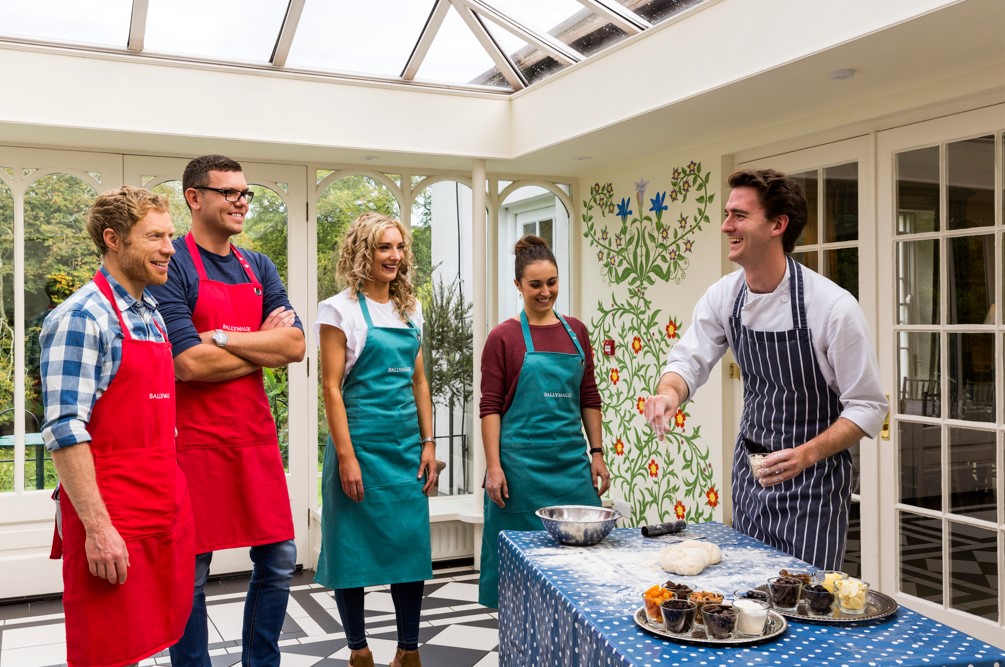 Myth: I won't be able to go off on my own and do anything that the locals might do.
Fact: Guided vacations offer many authentic experiences that would otherwise be missed by independent travelers. These experiences include genuine, immersive opportunities to allow you to truly get to know a place and its people. Together with your group, you might try things like visiting a local home and learning to make scones from a generations-old recipe, visiting the world's oldest pub and raising a pint with locals, a sheepdog demonstration on a farm, or a private viewing of historic residences and castles. And, there will be many opportunities for independent exploration; your expert guide can point you to a local pub where you can listen to traditional music or a corner café where you can watch people go about their daily routines. Even on the most all-inclusive tours, you'll have time for discovering new restaurants for lunch or dinner on your own…that is, if you choose to leave behind your new-found friends. More on that….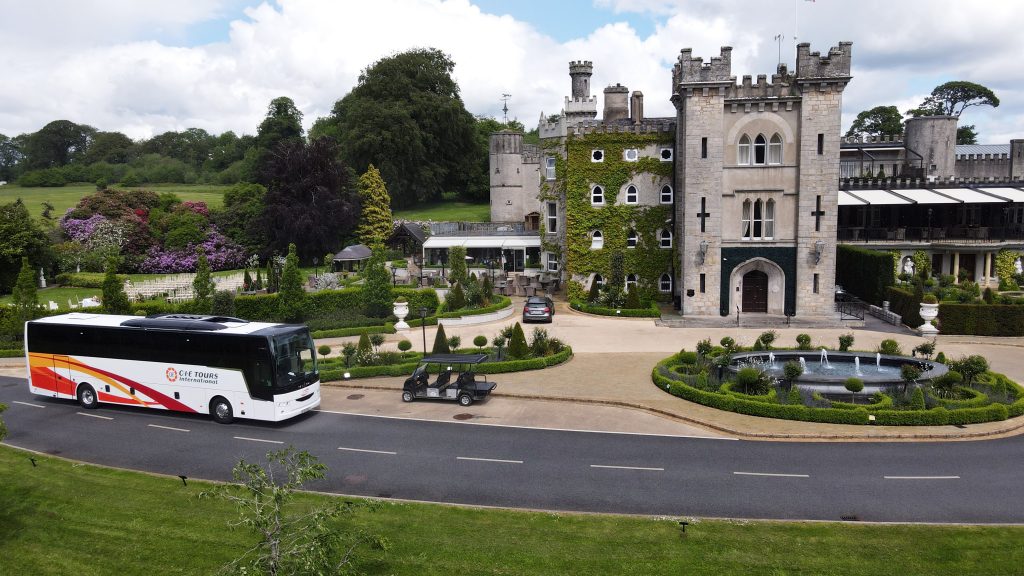 Myth: I'll be stuck on a bus with people that I don't know.
Fact: While you may begin your vacation as strangers, motorcoach touring has the unique advantage of bringing together a small group of people with similar interests (generally no more than 48 people on a coach). With your tour director as the host, you will quickly get to know one another, and for many people, meeting like-minded travelers can be one of the most rewarding aspects of guided vacationing.  You can also make your vacation a friends-and-family affair: why not bring your own group along to let them share in the fun? Oh, and by the way, you won't be traveling on just any "bus": the luxury motorcoaches in use today are well-equipped with wi-fi, oversized windows, reclining seats and even video screens, in some cases; all you need to do is sit back and enjoy the ride. Which brings us to our final myth.
Myth: The pace will be too fast and I won't be able to relax.
Fact: Guided vacations mean carefree touring. You and your travel companions can leave the driving to a local professional, you can trust that the hotels on your itinerary will be safe and of good quality, itineraries are mapped out and time-proven to ensure you see all the important sights, and there's no worrying about logistics like where to park, where to eat or what time the museum opens (or if it's even open at all on the day you'll be in town). Your professional driver and expert guide will handle every detail, so all you need to do is enjoy your vacation. While the pace won't be too fast, it won't be slow – after all, vacation time is precious and you want to maximize every minute. Expect an active vacation, where good walking shoes are a must for traversing cobblestone streets and paths less traveled.
Guided vacations offer the perfect way to learn, experience and connect with others who share your interest; while maximizing your time and getting the most value – both for your dollar, and for the priceless memories that you'll make. Your trusted travel advisor can help you find the guided vacation that's right for your interests and budget.
About the Author:
Lisa Sands, a veteran of the travel industry, has led the strategic marketing and content strategies for some of the country's leading tour operators, leisure travel agencies and corporate travel management firms throughout her 25 year career. Currently the Director of Marketing for CIE Tours, Lisa's editorial endeavors have been recognized by the North American Travel Journalists Association and she has received awards from the Walt Disney Company, Universal Orlando, and Royal Caribbean for marketing innovation. Lisa's favorite travel experiences include immersion in the cuisine and cultures of the world's most intriguing destinations, with a particular fondness for Ireland and Scotland.
About CIE Tours
Since 1932, CIE Tours has been the premier tour operator for Ireland and Britain vacations, earning a reputation for excellence rooted in its signature Irish hospitality. The 2022 travel season marked 90 years of operation for the Morristown, New Jersey-based company, during which it has taken more than three million travelers on the vacation of their dreams. Expertly crafted vacations to Ireland, Scotland, England, Wales, Iceland, and Italy suit every travel style and taste – from the camaraderie of coach tours and custom group travel to a variety of independent adventures, small group tours and personalized private driver experiences.
CIE Tours takes care of every detail and provides exclusive access, authentic experiences, and in-depth knowledge of each destination. Only CIE Tours offers the "All-In Inclusive Advantage" which guarantees that every experience and most meals are included, so there are never any hidden expenses. Above all, the genuine warmth and expertise of its guides and hosts shines through, with guest satisfaction ratings of 95%. For more information, visit www.cietours.com.
---