Are you the kind of traveler who seeks vacations to the "less-explored" destinations each year?  Let the members of the United States Tour Operators Association help answer that question.
Each year, USTOA members forecast hot trends the top up-and-coming destinations that provide the opportunity to have deeply engaging experiences before they appear on everyone's travel bucket lists.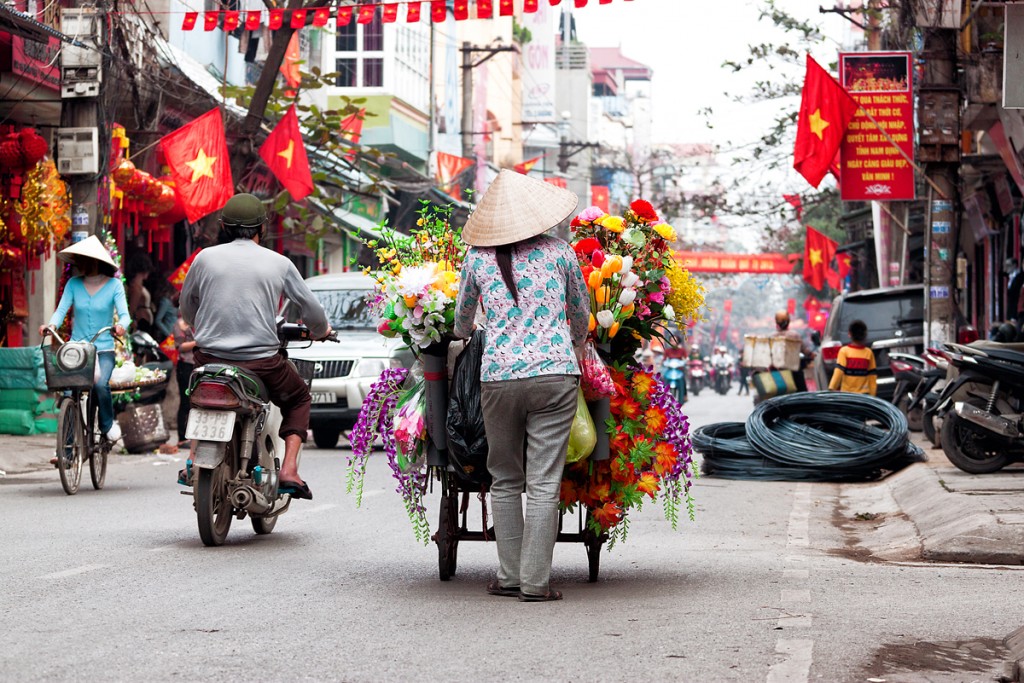 Credit: Avanti Destinations
Moving up one spot from last year, Iceland was named the number one emerging destination for the year. Rounding out the five leading destinations were Colombia, Vietnam, Greenland,and Laos. From visiting the hidden caves of Kong Lor in Laos to meeting locals in an Inuit fishing village in Greenland, USTOA members offer "live like a local" experiences across these up and coming destinations. For more inspiration, check out the following sample itineraries.
Iceland – Visit 2018's most popular emerging destination with Alexander + Roberts' "Adventures Across Iceland" seven-day itinerary. Guests will spend time with farmers, fishermen, and micro-brewers along the rugged northern coast to learn about their daily lives and traditions. The trip also features a search for the Northern Lights, a chance to sample fresh "Earth-baked"bread from the ground, among other excursions. Available on select dates through January 2019. Visit www.alexanderroberts.com for pricing.
Colombia – Goway immerses guests in one of South America's most colorful destinations during its eight-day "Essential Colombia" tour. The journey south features a visit to the town of Zipaquira famous for its underground salt cathedral, along with a full-day journey through the stone paths of the sacred village of Pueblito. Guests also will discover the diverse city of Cartagena with plenty of free time to explore the city and discover its captivating views. Daily departures available from $2,845 per person. www.goway.com
Vietnam – A mix of culture, heritage, and stunning landscapes awaits guests on Wendy Wu Tours' "Classical Vietnam Premier Tour" trip. On this 18-day itinerary travelers will drift on the emerald waters of Halong Bay, discover the secret tunnel network of Cu Chi, and explore the water bound world of the Mekong Delta. Guests also will travel to the Thien Mu Pagoda temple before a workshop to learn about 'Truc Chi', paper made from bamboo pulp. Available March 2 and October 26, 2018 from $6,420 per person. www.wendywutours.com
Greenland – Lindblad Expeditions brings guests on an adventure to the far reaches of the Artic on its "Exploring Greenland and Canada" itinerary. Adventurers will explore Greenland's fjords and the Ilulissat Glacier, a UNESCO site and a part of the Greenland ice cap. Highlights also include cruising the famous Northwest Passage and observing whales, polar bears, and other arctic wildlife. The 16-day trip is available in August of 2018 and 2019 from $13,990. www.expeditions.com
Laos – Discover the lesser-known country of Laos with Audley Travel's "The Hidden Heart of Laos" itinerary. Guests on the 16-day trip will discover the mysterious giant stone jars of Phonsavan, the hidden caves of Kong Lor, and the scenic waterfalls at Kuang Si. The trip also includes the chance to interact with the locals of the 4,000 Islands area in southern Laos. Available throughout 2018 from $4,355 per person. www.audleytravel.com
Find more trips to these emerging destinations and more using USTOA's "Find Your Dream Vacation" section at https://ustoa.com/dream-vacation/.