Traveling is the ultimate opportunity to strengthen family bonds and spend quality time with loved ones. Without the distraction of regular day-to-day activities, a vacation together encourages families to unplug and reconnect, creating time for children and adults alike to grow, learn, and become better global citizens.
All that's needed for a successful vacation with loved ones is a trip designed for the children of the family and the child in all of us. Here are new educational, adventurous, and even mysterious trips for 2019 that can be enjoyed by travelers from every generation.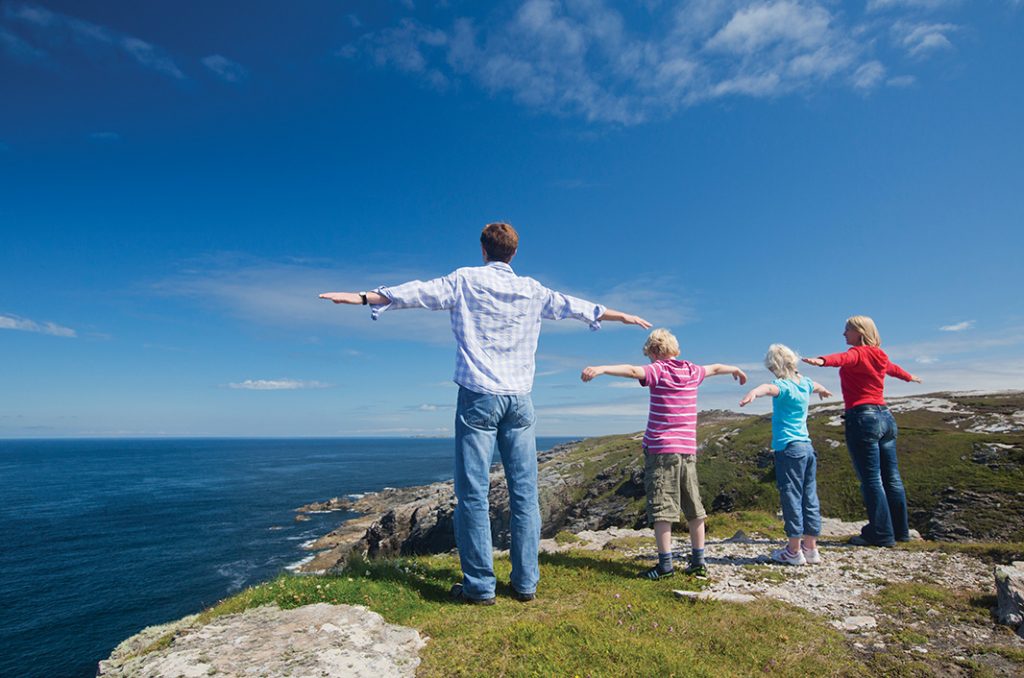 Credit: CIE Tours International
Medieval Myths and Storytelling
CIE Tours International's "Lochs, Luck, and Lore" trip explores Ireland and Scotland from the countryside to the coast. Guests will "Be Irish for a Half Day" by playing a bodhran, learning hurling, and watching a sheepdog demonstration. There is ample time for visiting castles with ghostly myths and legends where knights prepared for battle and monarchs were crowned, as well as a day in the Belfast shipyards to listen to the story of The Titanic. Departures are available in 2019 for June 30-July 7, August 4 – August 11, and August 25 – September 1 from $1,950 per person. https://www.cietours.com
From gladiator schools in Rome to Carnival mask-making in Venice, Trafalgar's "Gladiators, Gondolas, and Gold" offers an action-packed ten-day trip. Guests can explore medieval cities from the comfort of a traditional gondola or spend an afternoon watching Venetian glassblowing, and there is plenty of time to toss a coin in the Trevi Fountain and eat pizza at traditional markets. Departures are available May 31; June 7, 14, 21; July 5, 12, 19, 26; August 2, 9; September 13 from $8,658 for two adults and two children. https://www.trafalgar.com.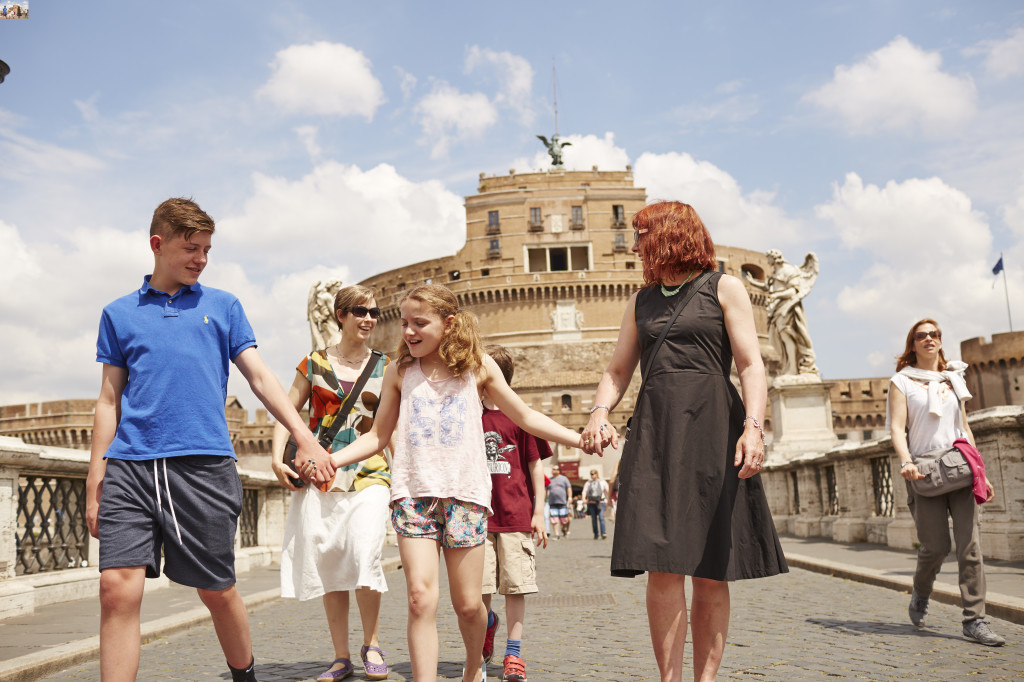 Credit: Trafalgar 
Learn About the Local Culture
SITA World Tours' "Pandas, Wall and King Fu" allows travelers to immerse themselves in China's thousand-year-old cities and villages. The nation's long and rich history will be explored by boating through Er'hai Lake and taking part in the local tea culture in Dali. The trip includes hiking in the pandas' habitat of Mt. Qingcheng, rafting in the Hongkou Scenic Area, and children can take a Kung Fu class while the adults experience the local culinary scene. Daily departures are available throughout 2019 from $7,325 per person, based on four people traveling. https://www.sitatours.com
Pottery demonstrations and Turkish cooking classes allow travelers to live like a local on Intrepid Travel's "Turkey Family Holiday" trip. Children can dip their toes in the clear blue springs of Hierapolis and Travertines National Park, one of Turkey's most photographed sites and home to natural terrace baths. The trip includes a day of exploration in the Kaymakli Underground City, an eight-story historic underground marvel, and creating artwork using traditional materials such as earth dyes and rose branch brushes. Departures are available in June, July, and August from $1620 per adult and $1458 per child. https://www.intrepidtravel.com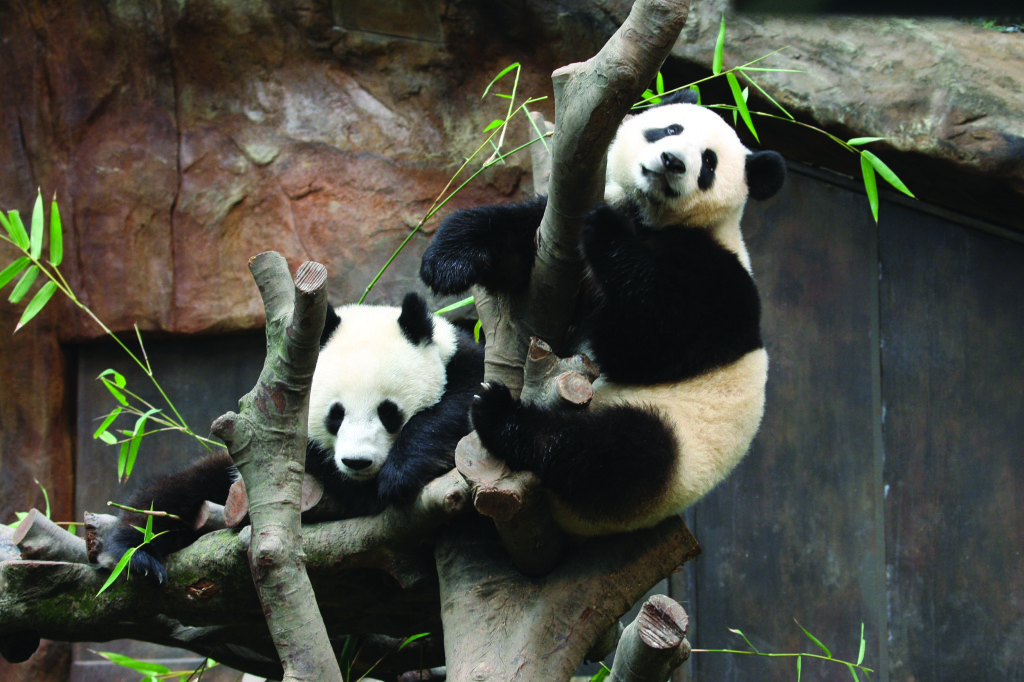 Credit: SITA World Tours 
Take a Cruise with the Whole Crew
Tauck's "Holiday Magic: Danube Family River Cruise" sets sail from Munich in December 2019 with an itinerary full of European holiday festivities. Guests will go to Oberndorf, Austria, where Silent Night was written and first performed, and visit 700-year-old holiday markets. Children will be surrounded with the aromas of gingerbread and cinnamon while playing medieval games in Old Town Bratislava. Departures are available December 22nd and December 23rd in 2019 from $4,190 per person and $3,690 per child, plus airfare. http://www.tauck.com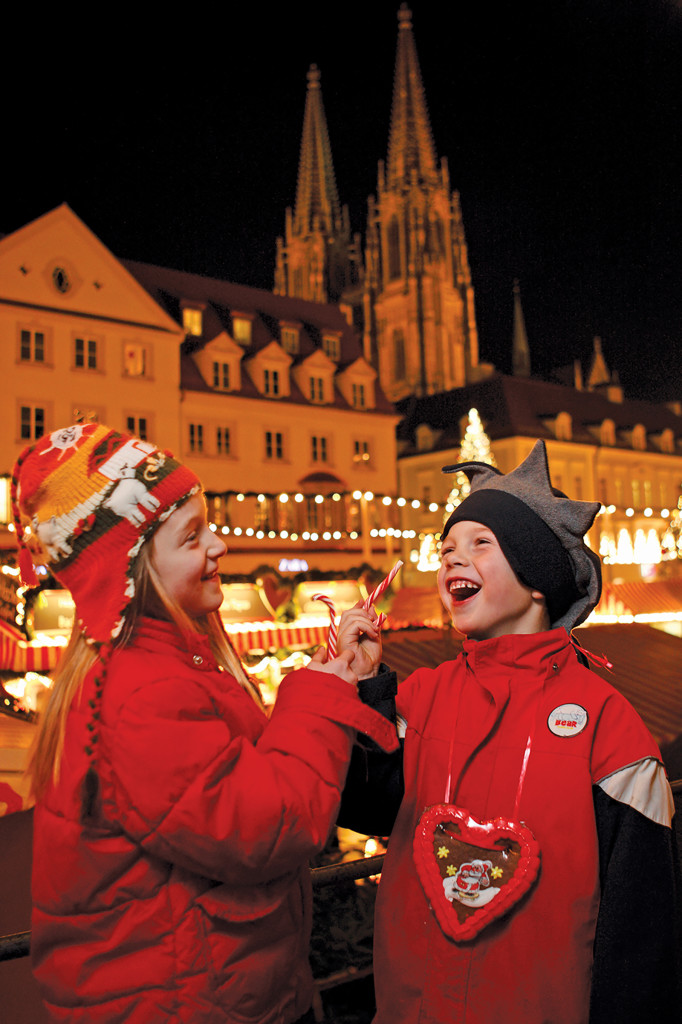 Credit: Tauck
Adventuring Together
Adventurers will paddleboard with penguins, float through secluded caves, and slide down sand dunes with Audley Travel's "Discover South Africa" trip. There's never a dull moment with the vast collection of experiences in the city, the wilderness, and the ocean. Opportunities to work on an Ostrich farm and eat ostrich egg omelets for breakfast or watch sea lion colonies on the Robberg Peninsula are just a few of the unique experiences available with a custom itinerary. Individual departures are available every day in 2019 from $3,825 per person. https://www.audleytravel.com

Click here to find the perfect itinerary for you and your family.