Tips for Planning Honeymoons and Destination Weddings at Sea
By Windstar Cruises
Whether it's a honeymoon in Tahiti or exchanging vows in the Mediterranean, a cruise delivers the perfect combination of romance and adventure. Small ship cruising caters to guests seeking intimate experiences, and from candlelit dinners to lounging on private beaches, there are endless ways to make a cruise a dream trip for two – or an entire wedding party.
A cruise offers ample opportunities to relax, and there are plenty of activities for more adventurous travelers, like hiking in picturesque nature reserves, snorkeling in pristine coral reefs and scenic helicopter flights. A wide range of shore excursions allow guests to craft a dream trip around their interests, and many cruises offer enticing add-ons. For example, a number of Tahiti itineraries offer multi-night stays in overwater bungalows, which is the epitome of a romantic retreat — and very popular among newlyweds.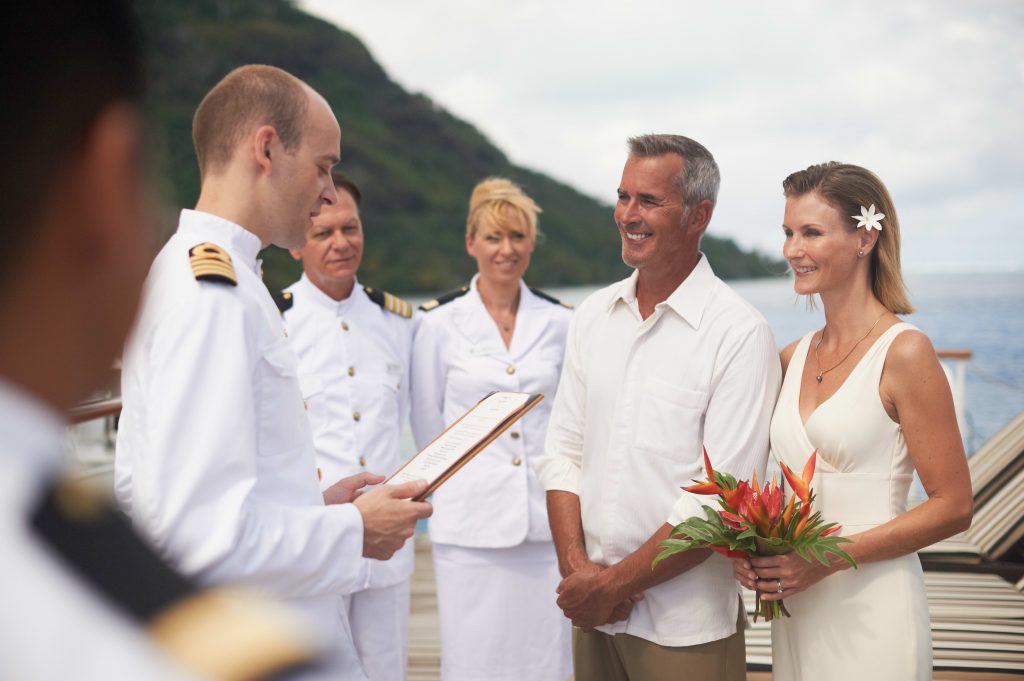 Beyond appealing to couples seeking a romantic retreat, a cruise is an ideal way to celebrate a destination wedding. All-inclusive pricing makes it easy to control food and beverage costs for guests, and many cruises offer packages with hotels and flights, which makes travel logistics a breeze. From floral arrangements to wedding cakes, special romance packages help guests personalize all the details, and some cruise lines even have wedding planners to help with your special day. Simpler romance packages offer welcome gifts with flowers, chocolate, champagne and spa treatments, while more comprehensive packages include ceremonies, both for vow renewals and weddings. (It should be noted that wedding vows aboard cruise ships are generally non-binding, i.e., couples should make plans to legally tie the knot before or after their cruise wedding.)
While it's important to include key trip information on your wedding website and invitations (e.g., passport requirements, airport codes, info on ground transportation, etc.), a cruise takes most of the legwork out of the planning process. Consider reaching out to your preferred cruise lines ahead of time to get information on packages and pricing, so you can plan your dream trip — and make the most of your time with family and friends.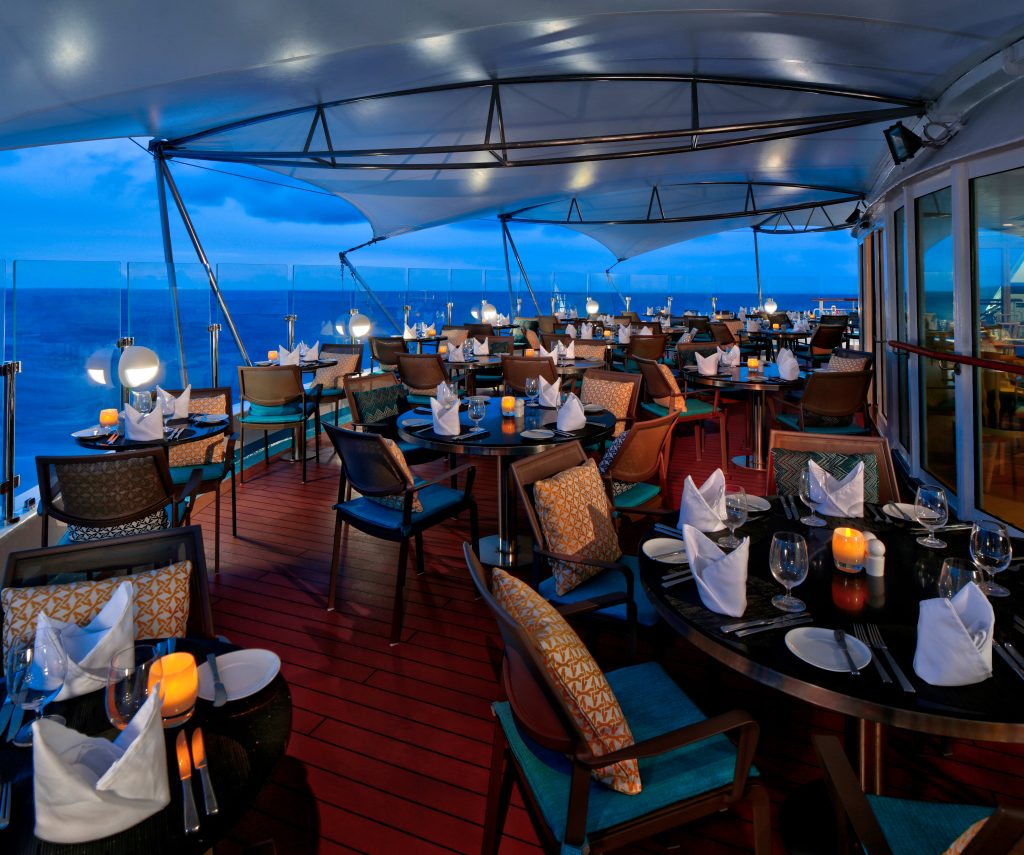 When it comes to dining, guests can indulge themselves with everything from breakfast in bed to champagne toasts, plus five-star dining indoors or under the stars. Menu options offer both gourmet classics and a selection of locally inspired options, like fresh seafood, regional wines and of course, decadent desserts. With an expansive deck, a pool, a hot tub and indoor lounge areas, guests will find plenty of spots on the ship to enjoy, too. Full-service spas are yet another way to pamper yourself, and you can even get your hair and nails done at an onboard salon before exchanging vows.
About Windstar Cruises
In 2023, USA Today included Windstar Cruises on their 10 Best Honeymoon Cruises list, and the previous year Porthole Magazine honored Windstar as the Most Romantic Cruise Line in their Readers' Choice Awards. In 2022, Travel + Leisure included Windstar on their list of the 10 Best Intimate Cruise Lines, and Windstar is recognized for offering guests access to small ports and private tours across the world.