By Becky Youman, TCS World Travel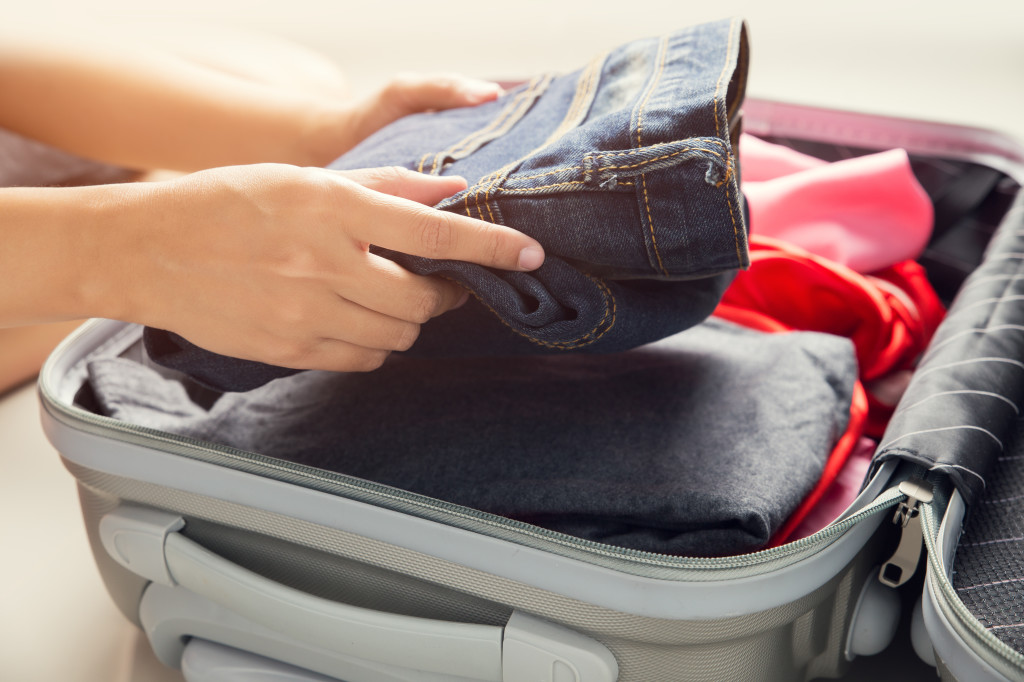 "I wish I would have packed less." At TCS World Travel, we often hear this comment from our guests after their around-the-world expeditions. Even on the most seamless journey, overpacking can add unnecessary time and stress to your arrivals and departures, and could even prevent you from taking home a truly special item you find along the way.
We have been taking guests on around-the-world expeditions for over 25 years. During that time, we have learned a thing or two about packing. Here are our essential tips on packing for success:
Less Is More
Your itinerary will involve traveling to many destinations. The less you bring with you, the less time you'll spend packing and unpacking… and the more time enjoying the incredible experiences that await you.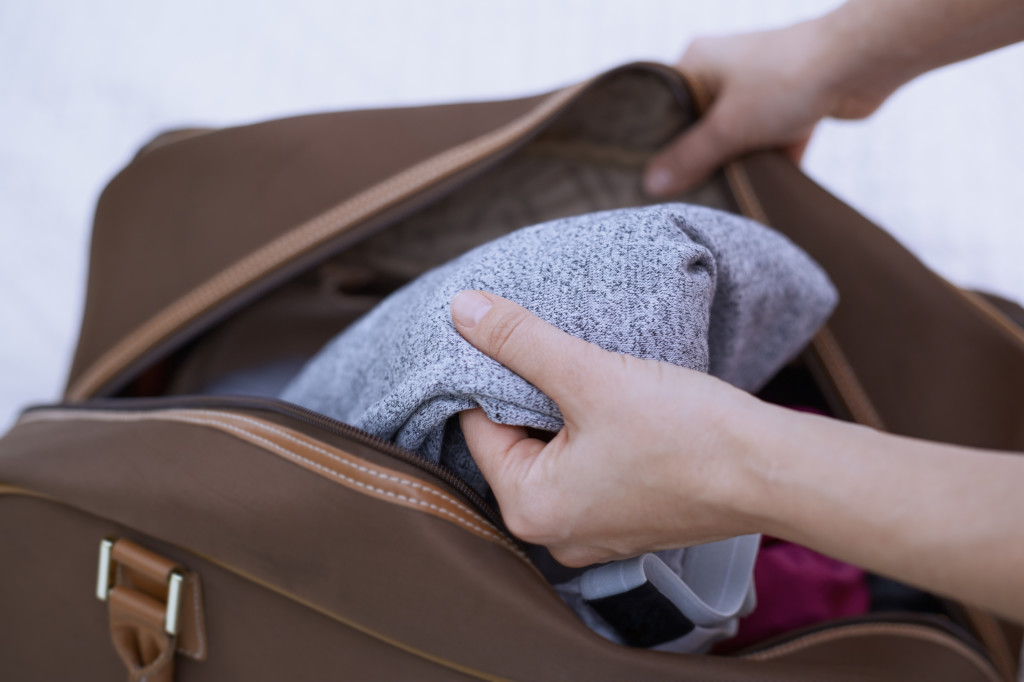 Photo Courtesy of TCS World Travel
The Trick of Thirds
Guests are allowed two bags per person on our trips: a larger bag and a smaller carry-on-size bag. We recommend you start with your large bag and fit everything you'll need into just that bag. Then, empty a third of it out and put those items into your smaller bag. This way you'll have plenty of room in your big bag for the gifts and souvenirs you're going to want to bring home.
Layers Look Lovely
We recommend you choose a single color scheme you can mix and match. It's a simple, "less is more" approach that makes it easy for you to decide what to bring. During the day, you will want to dress casually and prepared for adventure. Lightweight, quick-dry activewear that you can easily layer or remove will keep you comfortable throughout the day.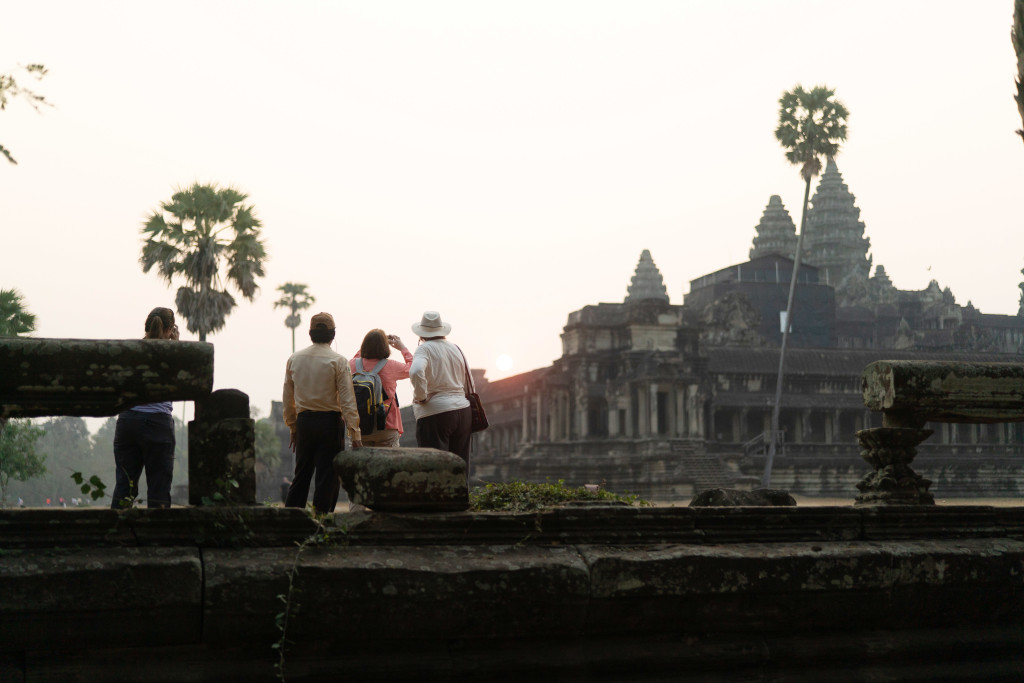 Photo Courtesy of TCS World Travel
Respect Local Norms
If your itinerary includes religious sites such as temples or mosques, it may be customary or even required to cover your legs and shoulders to enter. Short skirts, shorts and tank tops are not culturally appropriate to wear within these sites. This goes for both men and women, and is a great opportunity to invest in a pair of convertible zip-off pants. Women also have the option of wearing a comfortable sundress that covers the knees and covering their shoulders with a pretty scarf.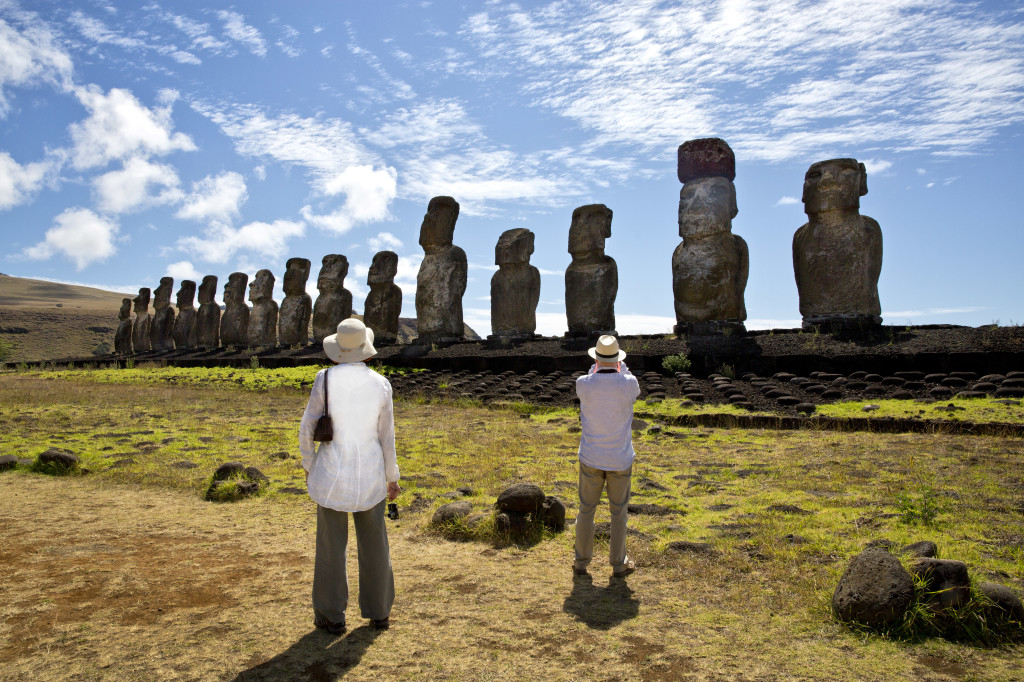 Photo Courtesy of TCS World Travel
Spiff It Up for Your Festive Dinners
Men will bring a pair of slacks and a couple of nicer shirts, and maybe even a lightweight blazer. Women often bring a neutral dress or slacks and nicer tops that can be changed up with different scarves or other accessories. A small purse with a strap comes in handy at any pre-dinner cocktail parties.
Photo Courtesy of TCS World Travel
Happy Feet
Once you step off the private jet, it's essential you have the right footwear to keep you comfortable. Make sure your walking shoes have good tread, and most importantly, break them in at home for at least a couple of weeks, using the same socks you're planning to use when traveling. Never bring a pair of shoes you haven't worn. You should also pack a pair of slightly dressier shoes. We recommend staying away from high heels because you might have to walk over uneven terrain.
Packing Hacks
Here are a few hacks we share with guests:
Place hotel shower caps on your shoes to protect your clothes from dirty footwear.
Store your charging cables and compact headphones in a sunglasses case. It also makes a great, easy-to-locate container for an on-the-go sun protection kit, with a sunscreen stick and lip balm.
Packing cubes are great for organizing, helping you know exactly where everything is. They make it easy to pack and unpack by simply moving them directly from your luggage into a hotel dresser, and back when it's time to go.
And lastly, don't worry about re-wearing an outfit or two; when you're jet-setting between spectacular destinations around the world, no one will notice.
Interested in learning more about TCS World Travel? Visit www.tcsworldtravel.com.
TCS World Travel has hosted guests on adventures of a lifetime for over 25 years. Their all-inclusive journeys deliver unparalleled and meaningful experiences, with exceptional service, in unique destinations around the globe. As pioneers in the private jet industry, TCS World Travel has developed and operated just shy of 300 luxury jet expeditions to more than 200 destinations. They are the most experienced jet expedition company in the world. It is that expertise that led them to be named #1 Tour Operator by Travel + Leisure magazine in 2017.