Passport Delays Causing Travel Chaos
By: Steve Diehl, Chief Corporate Development Officer – CIBT
It is the traveler's worst nightmare; you've meticulously planned a trip abroad, you're packed and ready to head to the airport, and then you realize your passport is expired. Or it is lost, or damaged, or does not have the minimum validity required to travel overseas. And suddenly, your dream vacation is gone.
A valid passport is the key to international travel. But most of us don't think about our passports until we're planning a trip or getting ready to leave. Unfortunately, the US Department of State, the body which oversees issuing passports in the United States, is currently dealing with unprecedented delays in processing passport applications and renewals.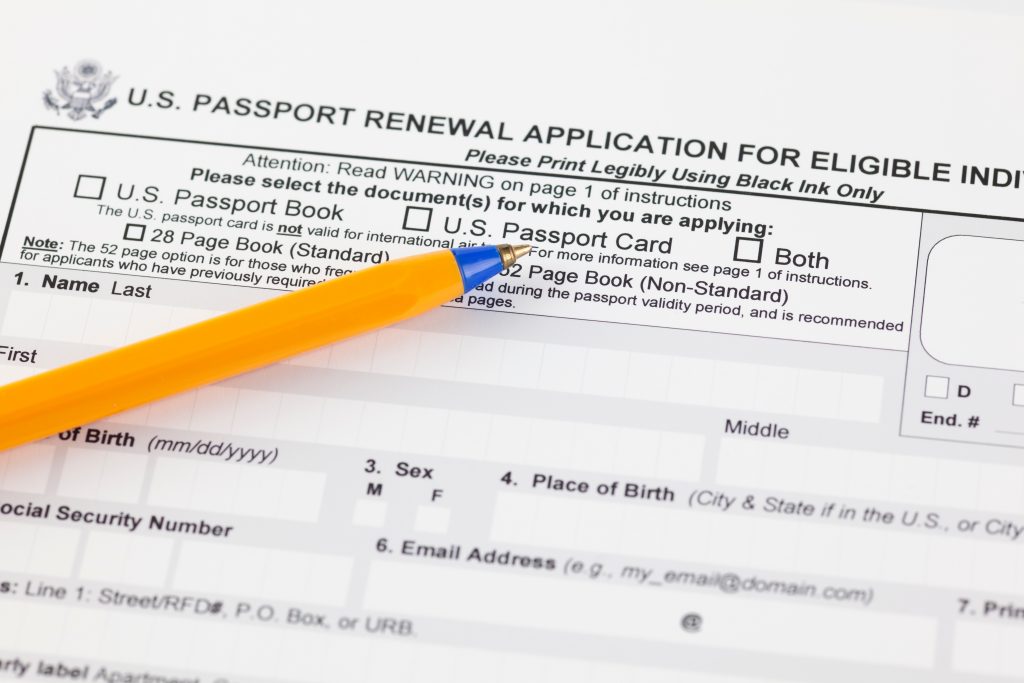 The State Department website lists the current passport processing times as 10 to 13 weeks. And this figure does not take into account the time it can take for a passport or passport application to be received by the processing center, and the time it takes for the completed passport to be delivered to you. This can add one to two weeks to the total, meaning your passport application or renewal could wind up taking 12-15 weeks, or more than three months! Even processing times for the extra-cost "expedited" service can currently take seven to nine weeks, plus added time for delivery.
The root of the current backlog can be traced to the COVID-19 pandemic. As a record number of Americans hit the skies post-pandemic, demand for passport services has soared, resulting in the busiest year on record. The US State Department has acknowledged the delays and is increasing staffing levels to meet the higher demand. Unfortunately, the State Department does not expect the processing delays to ease before early 2024. Even if you have a currently valid passport, you could still find your travel plans grounded. One reason this could happen is that many countries require visitors to have at least six months of validity on their passport after their expected departure date from the country you're visiting. That means if your passport is near its expiration date, you may have trouble visiting some destinations.
Additionally, the physical condition of your passport can also pose a problem. Passports that are excessively worn or damaged could be rejected by immigration authorities. If you have legally changed your name since your passport was issued, this can also cause problems. If your name has changed, it is best to have your passport reissued in your current legal name. For frequent international travelers, not having blank pages in your passport for the addition of a visa or border control entry stamp can also cause you to be turned away at the border.
If you're planning to travel internationally, check your passport and look for factors like its expiration date, physical condition, and number of blank pages. If you need a new passport, or if you need to apply for one for the first time, be mindful of the current delays at the passport processing centers, and remember these delays are not expected to ease before 2024.
So, what if you need a passport sooner? One option is using a passport expediter. These are private companies, like CIBT, who work directly with the passport agencies to issue a passport much more quickly than the standard processing service, sometimes in as little as a day, and typically within three to five days. To qualify for urgent passport processing, travelers must demonstrate travel within two weeks from time of application or 30 days if traveling to a destination that requires a visa, too. Visit our website at: https://cibtvisas.com/passport-information to learn how we can get you a passport, fast!
About Steve Diehl
Steve Diehl is the Chief Corporate Development and Emerging Markets Officer for CIBT, the leading global provider of immigration, visa and document services for businesses and consumers. CIBT taps the passion and expertise of nearly 2,000 immigration and visa professionals, attorneys, and qualified migration consultants located in over 60 offices in 27 countries to empower people and organizations to live, work, travel and trade seamlessly through its global reach, local expertise, and customer-focused technology solutions.