What Seniors Need To Know To Get Through Airport Security Easily
By Diana Cowgill of YMT Vacations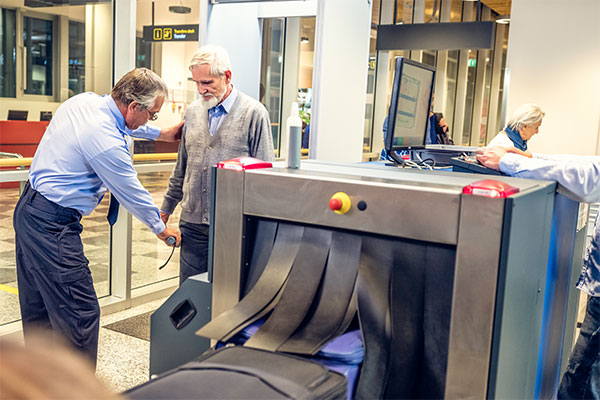 Getting through airport security can be a nuisance for anyone, but the experience can be especially stressful for seniors. The good news is that the Federal Aviation Administration has put rules in place to streamline the process for you. However, it helps to do research ahead of time and prepare yourself (and your belongings) accordingly. Here is what you need to know to make your airport security screening as simple as possible:
Travelers with disabilities and medical conditions may consider getting a TSA Notification Card, which specifies health conditions, disabilities, or medical devices that may affect your screening. Provide this card to the TSA officer when you get to the checkpoint so they can make special considerations for your screening. The card also provides instructions for calling the TSA 72 hours prior to your travels to request any assistance you may need.
Seniors who do not have this card can still request assistance once you arrive at the airport. Simply ask a TSA officer to request a passenger support specialist. These specialists will answer questions, address concerns, and assist with security.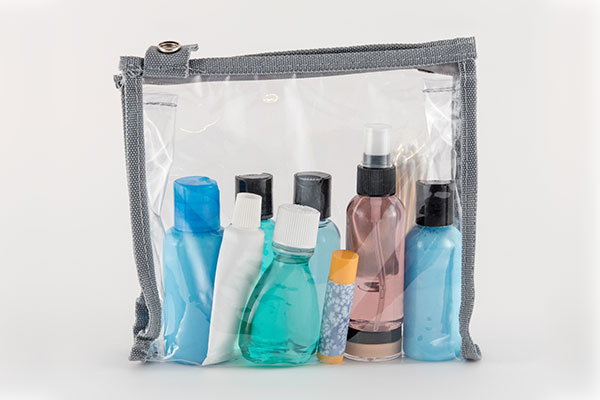 The TSA 3-1-1 rule means that carry-on liquids must be 3.4 oz. bottles or less; in one quart-sized clear, zip-top bag; and limited to one bag per passenger. However, there is an exception to this rule for larger amount of medically necessary liquids, gels, and aerosols – but you must declare them at the checkpoint for inspection.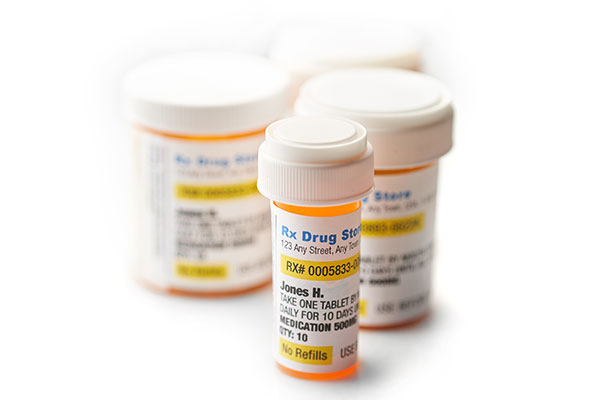 Medications in solid or liquid forms should be clearly labeled, with the prescriptions handy if possible. Let the TSA officer know that you have medically necessary medications and keep them separate from your other belongings before the screening starts. Items you should declare to a TSA officer include freezers packs, IV bags, pumps, and syringes.
Expect TSA officers to test liquids, gels, or aerosols for explosives or concealed prohibited items. They may also open containers and transfer pills to another container for testing. If you do not want your medication to be screened by X-ray or opened, let the officer know and they will take alternative steps to clear these items.
Passengers with medical conditions that prevent you from standing or walking at the checkpoint will not be required to remove shoes, though they will be manually inspected. Walkers, canes, crutches, and other mobility aids will be X-rayed or hand-inspected.
Travelers 75 years or older will receive expedited screening, meaning the ability to keep shoes and light jackets on. If you are unable to stand for the screening, you will be cleared by manual inspection.
Airport security can be an intimidating process, but being prepared will speed up the process. Have any medications separated, labeled clearly, and with the appropriate documents/prescriptions. Keep your doctor's name and number within reach in case a conversation is needed to verify your pills, gels, and liquids. Knowing what to expect and how to get assistance will give you the confidence to get through TSA screening as effortlessly as possible.
Diana Cowgill is a copywriter at YMT Vacations. She and her husband love to flit around the world together, gorging on regional baked goods and petting as many street cats as possible.
YMT Vacations has provided affordable guided tours for mature travelers since 1967. Our guided cruise and land tours, to destinations around the globe, are designed with value in mind. By thoughtfully bringing together each separate element of your vacation, we can guarantee you the best price and an easy, worry-free trip. Visit ymtvacations.com to learn more!