Top 7 Unique Experiences with Insight Vacations
By Chelsea Todaro
Taking a journey with Insight Vacations means you will be immersed into the local culture with plenty of unique experiences that are unavailable to the average traveler. These range from special access to iconic sites, exploring cultural pastimes alongside a Local Expert and dining at a local's home.
Whatever your interest may be, Insight Vacations will showcase the heart and soul of the destination with the option to choose between experiences you prefer. In addition, you will have a passionate Travel Director guiding you along the way, who is an expert on the destination and will provide unmatched knowledge on the best restaurants, shops, and other activities to explore.
In a global effort to preserve precious cultures, conserve wildlife and save the environment, Insight Vacations has curated new MAKE TRAVEL MATTER® experiences on its itineraries with its not-for-profit partner, the TreadRight Foundation. These experiences advance the United Nations Global Goals and positively impact travelers and the communities visited. They are chosen with great care using an assessment endorsed by sustainable tourism experts.
With more than 100 special experiences across Insight's itineraries, here are the top 7 you should consider when planning your next vacation.
Explore Trinity College with Special Entry into Book of Kells
While in Dublin, you will receive special entrance into Trinity College to see the Book of Kells. These ancient manuscripts are believed to have been created by monks around 800 A.D. Not only will you skip the lines, but you will have a university insider guide you around Trinity College, sharing the impressive history of the place. You can enjoy this experience on Insight's Country Roads of Ireland and Irish Elegance journeys.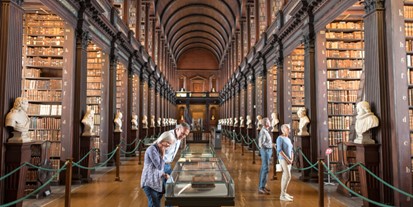 Sail the Coast of Croatia with an Oyster Farmer
On Insight's Country Roads of Croatia, you'll journey to the beautiful southern slopes of the Pelješac Peninsula while cruising on the tranquil waters of the bay of Mali Ston. Along the way you'll stop at a shellfish farm and meet with oyster farmer, Tomislav, for a taste of the freshest seafood in Croatia. While admiring the turquoise-blue waters and sunshine, you'll learn about the cultivation of oysters and enjoy a delicious Sea-to-Table tasting of fresh shellfish and local wine.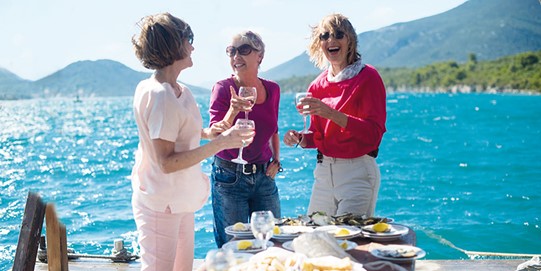 Learn How Music is Recorded in Nashville
While exploring the USA on Country Roads of the Deep South , you can go behind the scenes of a Nashville recording studio, where you'll learn all about the song making process. This intimate experience introduces you to a country singer, musicians and the technicians behind a song's development. You'll also have the opportunity to connect with a runner up from the hit television show, The Voice.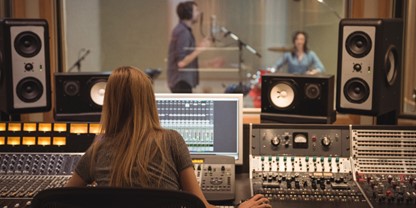 Support Local Economy on a Private Tour of Historic Scottish Estate
On Insight's trips to Scotland, you'll join in on a MAKE TRAVEL MATTER® experience by meeting Sir Ludovic for a tour of his family home, Ardgowan Estate, and savor a traditional Scottish tea made from local ingredients. You'll learn more about centuries of history in the beautiful grounds and your visit helps support the estate by keeping Scottish history alive. This experience also educates you and the local rural community about their sustainability initiatives, reducing food waste and sourcing all ingredients locally to support the local economy.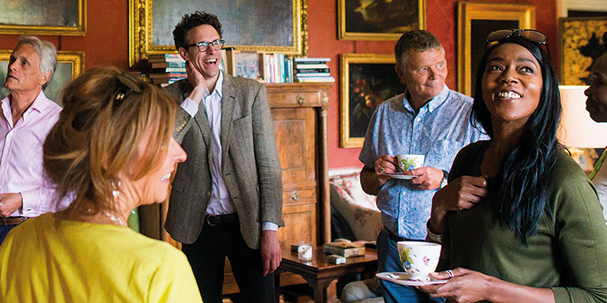 Learn First-Hand About Traditional Weaving in Italy
While exploring Italy, you'll take a visit to Laboratorio Giuditta Brozetti, one of the last traditional weaving workshops in Italy, situated in the Church of San Francesco delle Donne, in medieval Perugia. Since World War I, the Brozetti family have practiced the art of hand-weaving textiles on antique wooden looms. As an Insight guest, you'll meet Marta Brozetti to discover how she's leading a new generation of weavers and investing in e-commerce to preserve this tradition. Marta and her students help to safeguard the unique patterns while contributing to the protection of Umbria's cultural heritage. This MAKE TRAVEL MATTER® experience is offered on many Italy trips, including Best of Italy and Country Roads of Italy.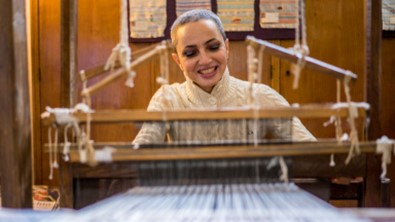 Support Women at The Iraq al-Amir Women's Cooperative
An uplifting MAKE TRAVEL MATTER EXPERIENCE® in Jordan, you'll visit The Iraq-Al Amir Women's Cooperative in Amman, personally meeting these women and learning how the Cooperative raises the standard of living for them in the area by providing employment and preserving local culture. The women are taught to make cultural handicrafts, including ceramics and textiles, which are then sold in their gift shop and online. During your visit, you can see first-hand the work in progress and hear about how it has improved their community. This experience is available on Insight's Jordan Experience and Israel & Jordan trips
Learn the Patagonian Cowboy Lifestyle at a Chilean Ranch
While visiting Chile's UNESCO Reserve, Torres Del Paine, you'll join a Patagonian Ranch Cultural Experience and learn about the baqueano (cowboy) way of life. During your time with these local cowboys — the descendants of horsemen who came to work ranches in this remote region more than a century ago, you will learn about their special clothing, saddles and other horse tack. You'll also be shown how to properly saddle a horse, nail a horseshoe and of course how to ride. Afterwards, delight in a Yerba mate tea with them while chatting about Patagonian culture. This experience is included on Insight's new 2021 journey in South America, Best of Chile from Atacama to Patagonia.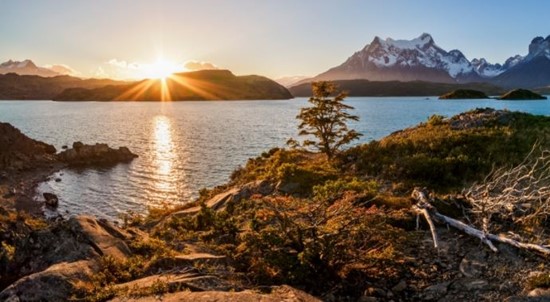 As the global leader in premium guided tours, Insight Vacations has been crafting magical journeys that embody the "Art of Travelling in Style" for over 40 years. Insight's collection of award-winning itineraries showcase the most outstanding destinations and curated experiences in Europe, Northern Africa, Asia, India and North America. Guided by a highly skilled Travel Director, guests can savor authentic dining and enjoy a range of immersive Insight Experience and choose to travel in classic groups, small groups or small private groups. A newly created Well-Being Director will take a proactive approach to guests' welfare and implement enhanced well-being protocols. As a founding member of The TreadRight Foundation, MAKE TRAVEL MATTER® Experiences are conscious and sustainable travel experiences available on Insight itineraries which are chosen with great care based on the positive social or environmental impact they have on their communities and those who experience them. To find out more, please visit InsightVacations.com.