How a Commercial Airline can Stay Committed to Sustainability and Cleaner Skies
6 ways Singapore Airlines integrates sustainability into its operations, and takes eco-friendliness from a trend to a core value
When you think of "going-green" you may think of household composting, sorting your recyclables, or riding your bike to work, but there are many ways a commercial airline can also make an impact. Singapore Airlines (SIA) has identified several areas where we can eliminate waste and work towards reducing our carbon footprint, all while maintaining operational and safety standards.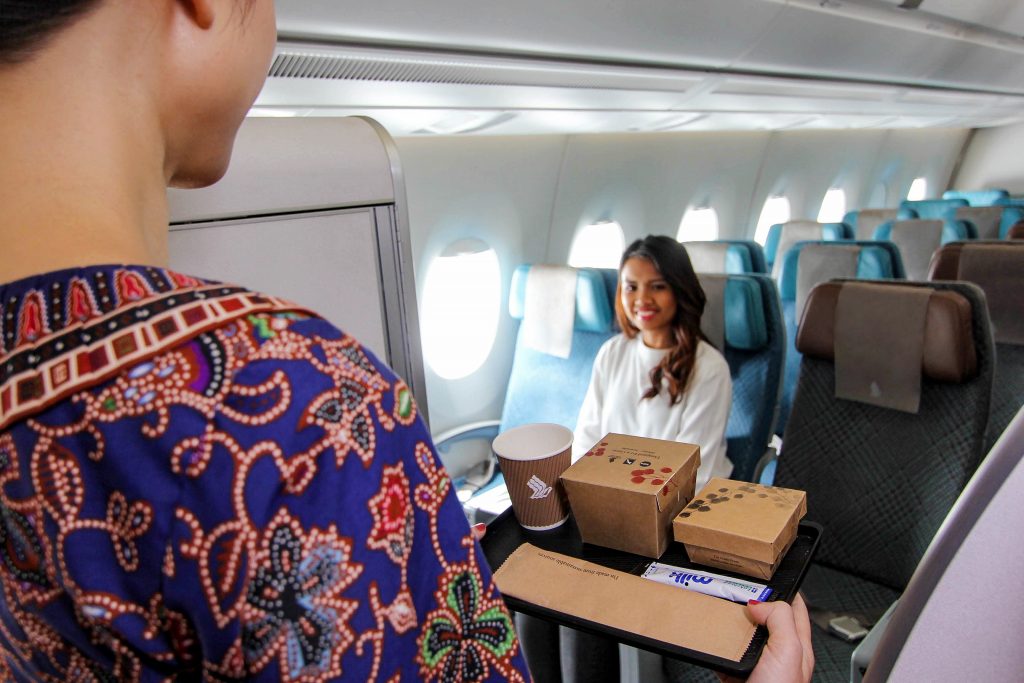 1. Waste reduction: SIA is reducing single-use plastics onboard, including becoming entirely plastic-straw free, replacing plastic swizzle sticks with wood-based ones, and swapping polybags from children's toys with recyclable paper packaging.  We have introduced an economy class meal concept which uses sustainable paper packaging and bamboo cutlery, reducing the use of single-use plastics by 80% and halving the weight of meal packaging. SIA has also teamed up with Singapore-based food waste management start-up Lumitics to help use advanced analytics and machine learning to optimize ordering, usage, and to ultimately minimize the amount of food waste the airline generates. 
2. Sustainable fuel initiatives: An obvious challenge to sustainability in aviation is reducing an aircraft's carbon emissions from using jet fuel. SIA has participated in several alternative fuel pilot programs over the years in an effort to source viable fuel alternatives and most recently has selected ExxonMobil for a new pilot with support from the Civil Aviation authority of Singapore and Temasek, to supply and deliver sustainable aviation fuel (SAF), derived from used cooking oil and animal fat waste, blended with refined jet fuel. This project is just a start but over the one-year pilot is expected to reduce about 2,500 tons of carbon dioxide emissions. 
3. Carbon Off-setting:  Voluntary carbon offsetting is now commonplace for airline passengers and corporate customers to help voluntarily neutralize their individual portion of emissions from their journey by paying a small amount to invest in other carbon reduction projects. SIA offers these programs and for those who wish to participate, they can use cash or miles to invest in meaningful projects such protecting forests in Indonesia, supporting renewable solar energy projects in India, and providing efficient, clean burning cookstoves for rural families in Nepal.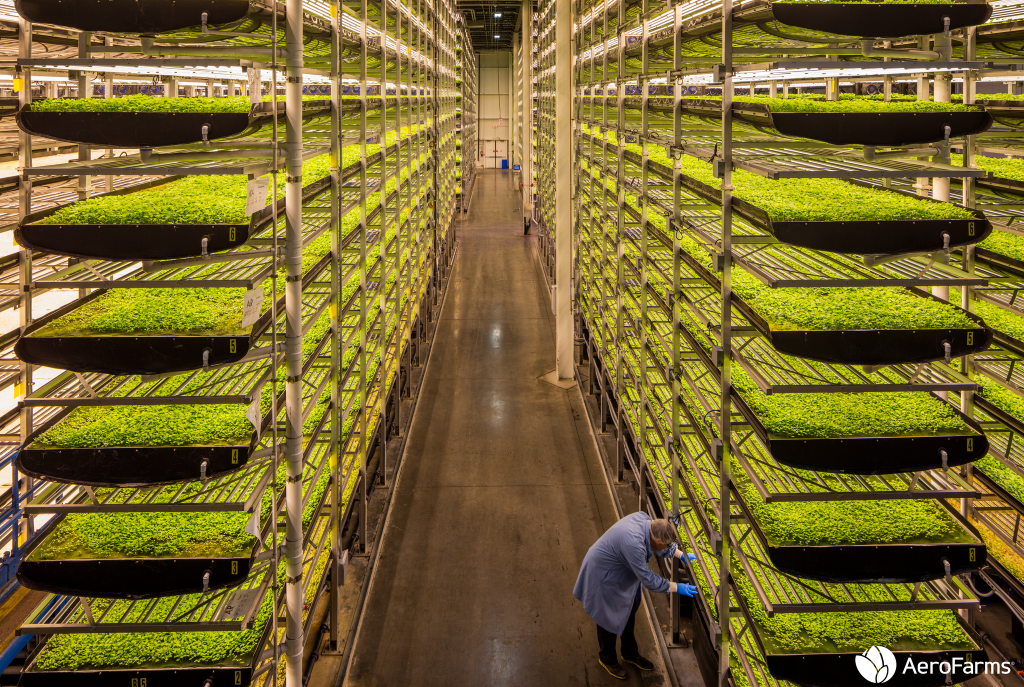 4. Local Sourcing: You may have heard of "farm-to-table" but have you heard of "farm-to-plane"? Sourcing local products for onboard consumption is part of SIA's farm-to-plane strategy whereby we work with local suppliers to bring fresh and delicious products to our customers. Shortening supply chains reduces carbon emissions but it also allows a company to work with partners who are using innovative technologies to locally produce ingredients to provide socially and environmentally friendly offerings.  One of these partners is AeroFarms, the world's largest indoor vertical farm of its kind, which uses aeroponic farming to produce salad greens for onboard meals, just down the road from Newark-Liberty International Airport in New Jersey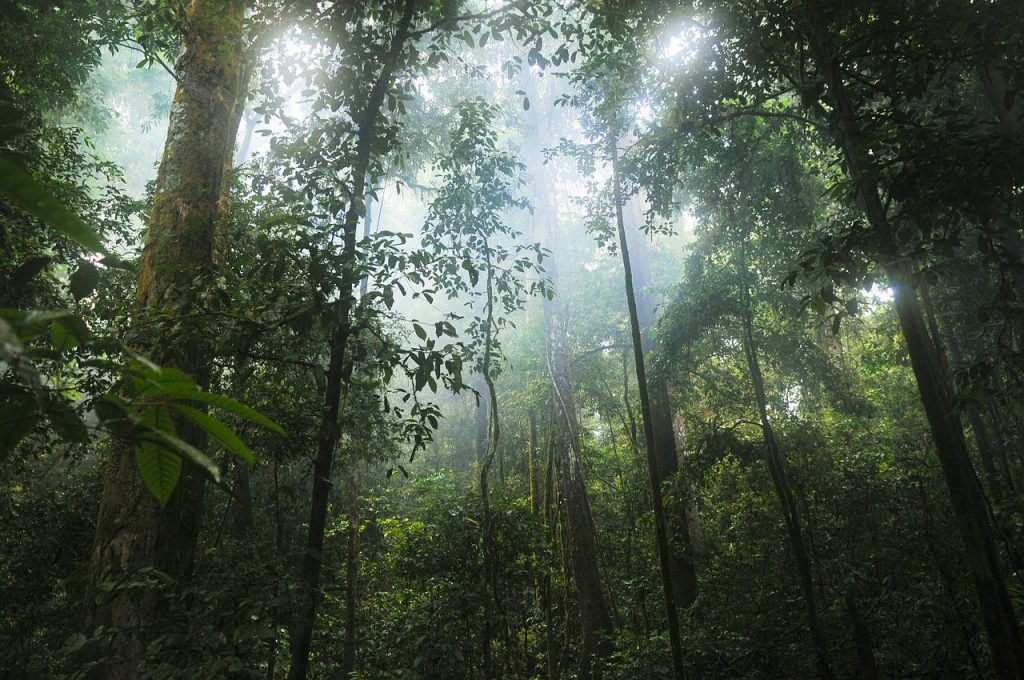 5. Reforestation Projects: Companies have a social responsibility to give back to the communities they do business in. One way that SIA does this is through an ongoing conservation project with one of the few remaining lowland forests in Indonesia, the Harapan Rainforest, which has 98,555 hectares covered by an ecosystem restoration concession. So far 2,787 trees replanted under the Harapan Rainforest Initiative, with 260 hectares of forest restored.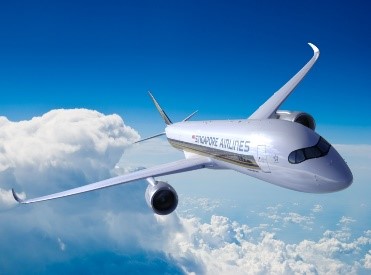 6. Fleet Modernization: The largest source of carbon emissions from an airline is from fuel burn during flight, making maintaining a young and modern fleet, the most effective way to reduce emissions. SIA has always championed its commitment to this as it serves the environment, as well as customers, by delivering the latest in aircraft technology and comfort. We have invested in the most fuel-efficient aircraft, such as the Airbus A350 and Boeing 787, which are known for their advanced technology and high fuel-efficient performance. These newer-generation aircraft help to boost fuel efficiency by up to 30% over previous-generation aircraft.  
About Singapore Airlines
The SIA Group's history dates back to 1947 with the maiden flight of Malayan Airways Limited. The airline was later renamed Malaysian Airways Limited and then Malaysia-Singapore Airlines (MSA). In 1972, MSA split into Singapore Airlines (SIA) and Malaysian Airline System. Initially operating a modest fleet of 10 aircraft to 22 cities in 18 countries, SIA has grown to be a world-class international airline group that is committed to the constant enhancement of the three main pillars of its brand promise: Service Excellence, Product Leadership and Network Connectivity. For more information, please visit www.singaporeair.com. We invest in large-scale initiatives that progress the company and the communities in which we operate towards a sustainable future.