A Taste of Southern Cooking
Hospitality on a Plate
By Cindy Clarke, senior travel writer for Tauck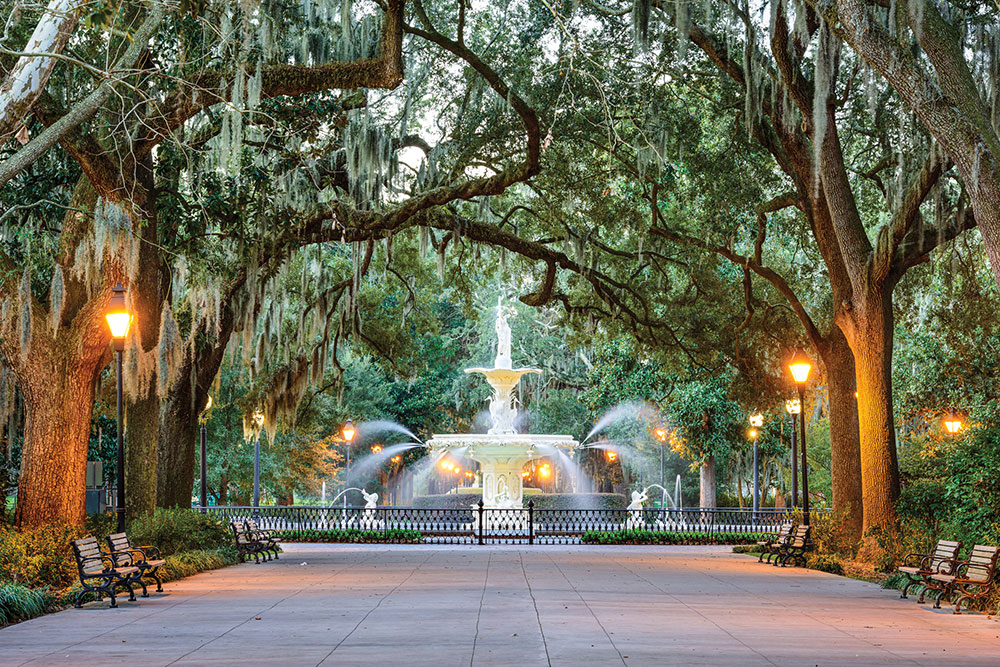 Culturally diverse with a storied history that speaks volumes about the people who created it, southern cooking is best described as "hospitality on a plate" alluding to the abundance of comfort food you'll find on menus in Savannah and Charleston. Think shrimp and grits, an iconic dish in the coastal Carolinas and Georgia, buttermilk biscuits smothered in gravy, she-crab soup and fried chicken that only southern cooks have mastered, cornbread, collard greens and crustaceans perfectly prepared, and you'll be in the right food aisle. And forget counting calories. We're talking pure indulgence here, with taste trumping will power in every bite.
Aptly nicknamed the "Hostess City," it is no surprise that Savannah is home to some of the South's best dining experiences, with recipes passed down and refined through the generations. Dressed in American history and draped in Spanish moss, Savannah is awash in cobblestone charms, antebellum mansions and gardens full and fragrant that make the city eye candy all by itself. Art, in all its incarnations, enhances the cultural feast showcased here.
You can stroll down streets your eyes walked first in films like Forest Gump or Midnight in the Garden of Good and Evil. You can wander in wonder in museums, cemeteries and squares – 22 of them – dating back centuries, and you can ride trolleys and horse-drawn carriages past stately homes, parks and landmarks that chronicle the city's storied past from the Revolutionary and Civil wars. And while you'll cover a lot of ground – and history – during your explorations, you won't go hungry.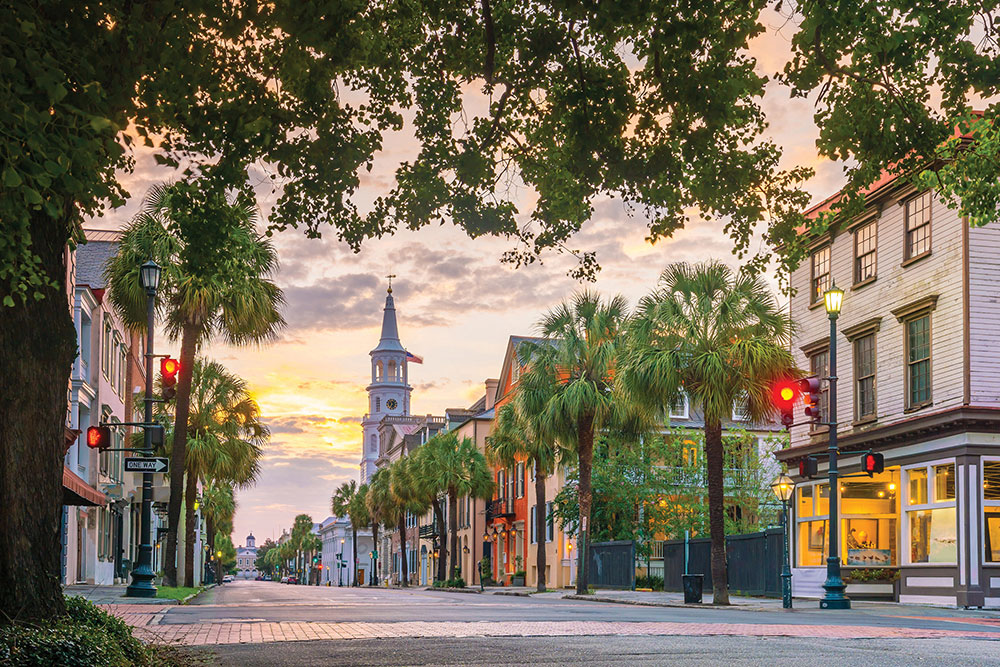 Parties are a favorite pastime in Savannah, both inside gracious dining rooms and outdoors in springtime gardens abloom with flowering azaleas. Brunch and picnic menus typically boast sweet succulent oysters, locally harvested, and roasted to perfection. Savannah red rice, fried chicken, ham sweet potato biscuits and jalapeno cornbread often follow, with traditional favorites like Georgia peach cobbler with blueberries, peach ice cream and pecan praline bars sweetening the line up. Evening menus may include old-time favorites like Corn Pudding, Rice and Peas, Fried Green Tomatoes, Jumbo Lump Crabmeat and Beef Tenderloin with Madeira Sauce, all Savannah staples you may find at a number of great eateries all over the city.
Local seasonal ingredients reflect Charleston's "sense of place" in the Lowcountry, where the roots of southern cooking run deep and the fertile fields, forests and waterways that surround the city provide ample sustenance all year long. Its food heritage reflects the cultural influences of its residents, African slaves and their Gullah descendants, French Hugenots and English aristocracy from centuries past, and culinary stars and rising chefs from around the world today. Award-winning restaurants, housed in historic homes and repurposed buildings, have creatively blended lowcountry cooking with high-brow haute cuisine to tempt taste buds with the complexity of flavors and spices that make this multicultural city one of the top food destinations in America – and the "#1 Top City in the US in 2020" by the readers of Travel + Leisure.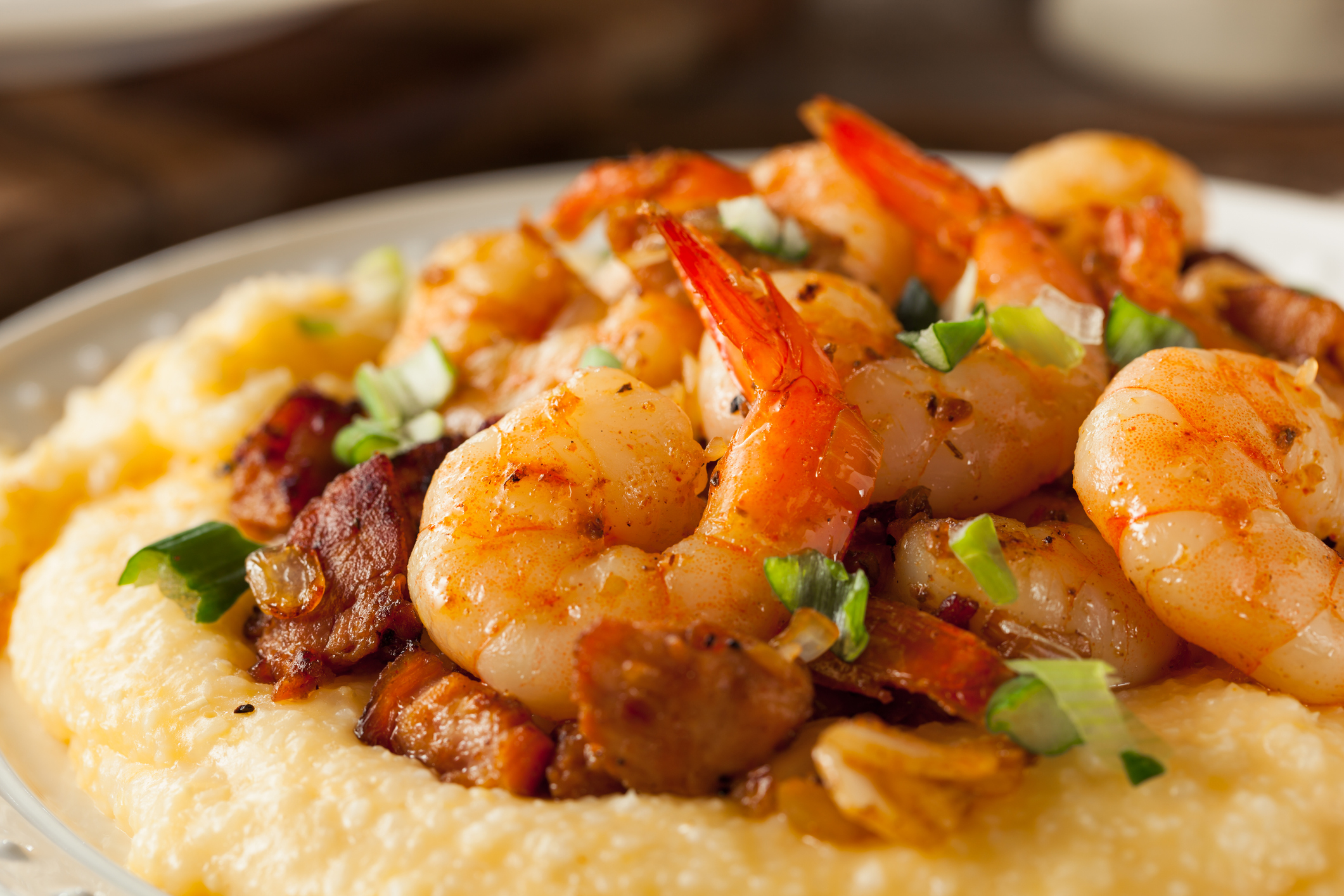 The irresistible allure of Charleston, palmetto-lined streets, ballast-stone alleys, rainbow row houses, grand mansions and carriage rides, inevitably whets your appetite for discovery in more ways than one. So while you're here soak up the tales of the town with its golden rice, a mainstay from its colonial day economy; a bowl of gumbo, a.k.a. okra soup to the folks who live here; fresh from the sea oysters, served raw, stewed and steamed; and its signature she-crab soup, created in a private home when dining in was in fashion. Then raise a timeless toast to its culturally infused cuisine with the city's magnificent Madeira wines, long aged and locally produced, as you drink in history with every sip.
Founded in 1925, Tauck is a world leader in upscale guided travel, with more than 150 land tours, safaris, river cruises and small ship ocean cruises to 70+ countries and all seven continents. In each of the last 23 years, Tauck has been honored in Travel + Leisure magazine's annual "World's Best Awards" celebrating the very best in luxury tours, cruises, hotels and more. Tauck resumed operating its Southern Charms – Savannah, Hilton Head & Charleston itinerary in March 2021.