Slovenia – Sustainable Diversity on a Plate
Slovenia is a Central European pocket-sized country, where short distances speak in its favor and reveal an outstanding diversity which reflects also through gastronomy. Believe it or not, but as many as 24 gastronomic regions and three wine-growing areas with 14 wine-growing districts will welcome you here. But what is it that makes Slovenian cuisine so special and why has this boutique country evolved into one of the most recognizable European foodie destinations?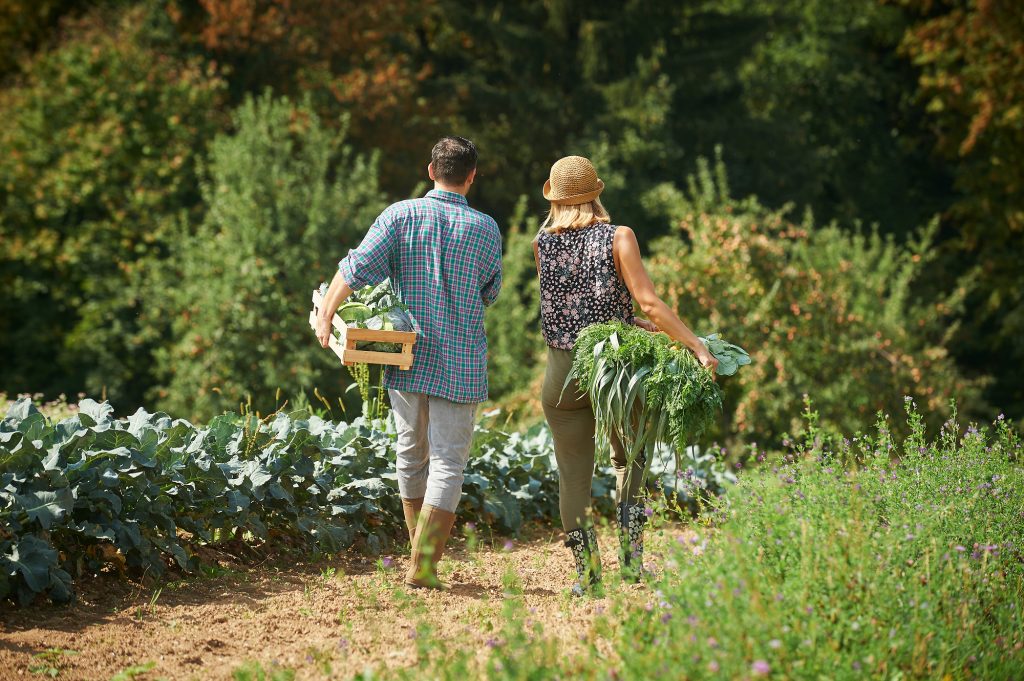 The secret behind: fresh, locally grown and diverse ingredients
Wherever you try authentic Slovenian cuisine, you can be sure it comes straight from nature. Here, foraging and sourcing fresh ingredients from nearby fields and gardens is not a trend, but part of tradition and sustainable development, which has been present for centuries. Next to locally sourced ingredients, which are the true heroes of Slovenia's authentic culinary stories, an abundance of tastes will also surprise you. It is thanks to the fact that Slovenia lies at the crossroads of four geographically and culturally very different areas that no fewer than 400 local traditional dishes and drinks await you here. Another reason is that Slovenia borders on four countries: Austria in the north, Italy in the west, Hungary in the east and Croatia in the south. While the Alpine Slovenia boasts goods from mountain pastures, Mediterranean and Karst Slovenia feature the flavors of salt and charcuterie aged by the Bora wind. In addition to healthy water, Thermal Pannonian Slovenia offers different farinaceous foods and bread, and Central Slovenia with Ljubljana will surprise you with authentic dishes with cosmopolitan influences.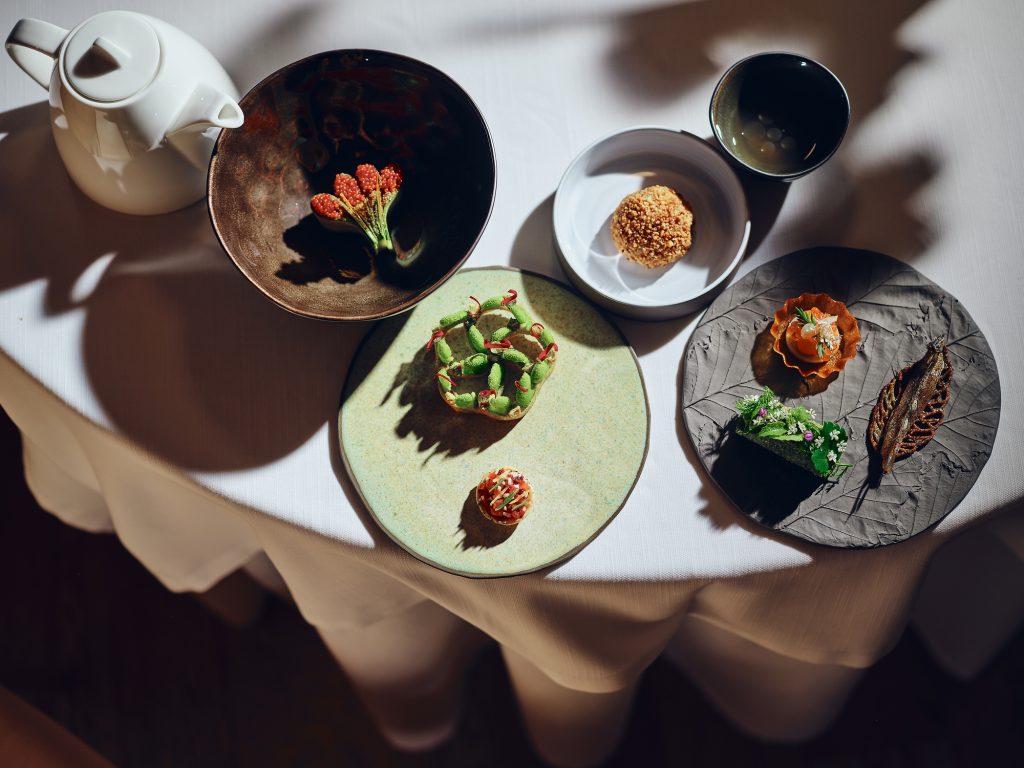 Excellence on a plate – trust recommendations, rely on your own experience
To find the very best when it comes to food and wine in Slovenia, the internationally acclaimed culinary guides, such as Michelin and Gault&Millau, will come in handy. The ratings prove that Slovenia is an intriguing gastronomic destination, offering a plethora of exceptional culinary experiences in restaurants led by top chefs, who masterfully combine traditions with modern trends. In 2021, when Slovenia held the European Region of Gastronomy title, the Michelin Guide listed as many as 53 Slovenian restaurants and awarded 6 of them with Michelin stars. Ana Roš's Hiša Franko, which also ranks 21st among the World's 50 Best Restaurants, received an astounding 2 stars. Pretty amazing for a country half-a-size of Switzerland, don't you think?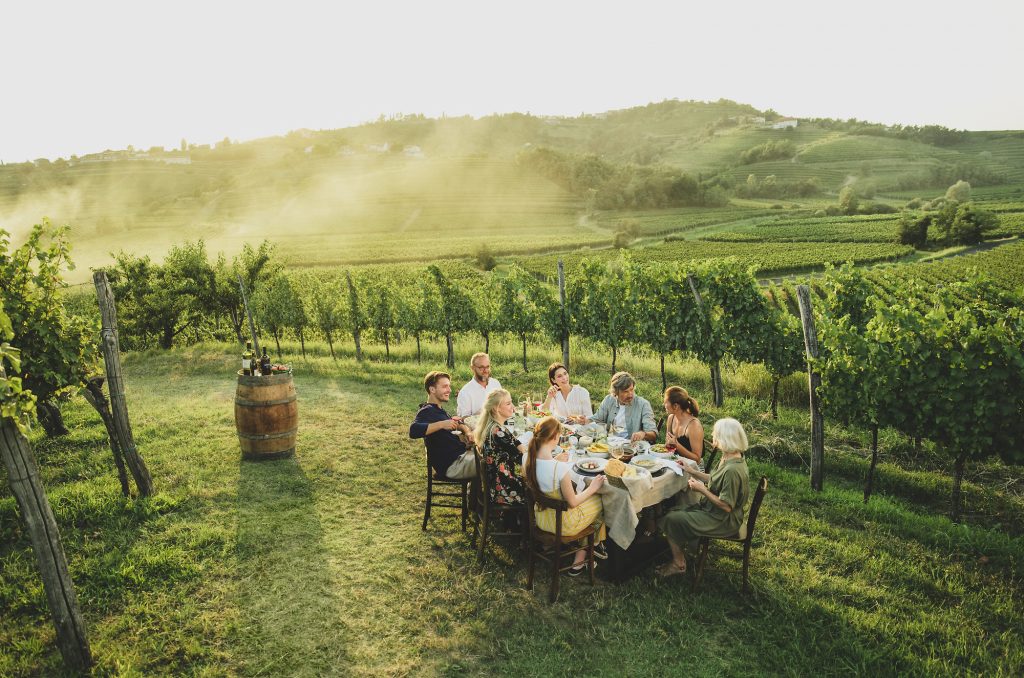 Restaurants with the Slovenia Green sustainability label and Michelin Green Star
Many restaurants in Slovenia have their own circle of local suppliers or even own gardens or fields where they obtain fresh and local ingredients for their dishes. In doing so, they respect tradition and present it to the guests in a new, original way. Restaurants that are particularly devoted to sustainability have gained the Slovenia Green Cuisine label. Currently, there are as many as 40 holders.
Returning to nature and care for future generations is also becoming increasingly important in haute cuisine. This is why Michelin awards special Green Stars to the restaurants that follow the principles of sustainability. Currently, there are as many as 5 holders in Slovenia: Gostišče Grič in Horjul, Hiša Franko in Kobarid, Gostilna Mahorčič in Rodik, Gostilna za Gradom in Koper and Gostilna Krištof in Predoslje.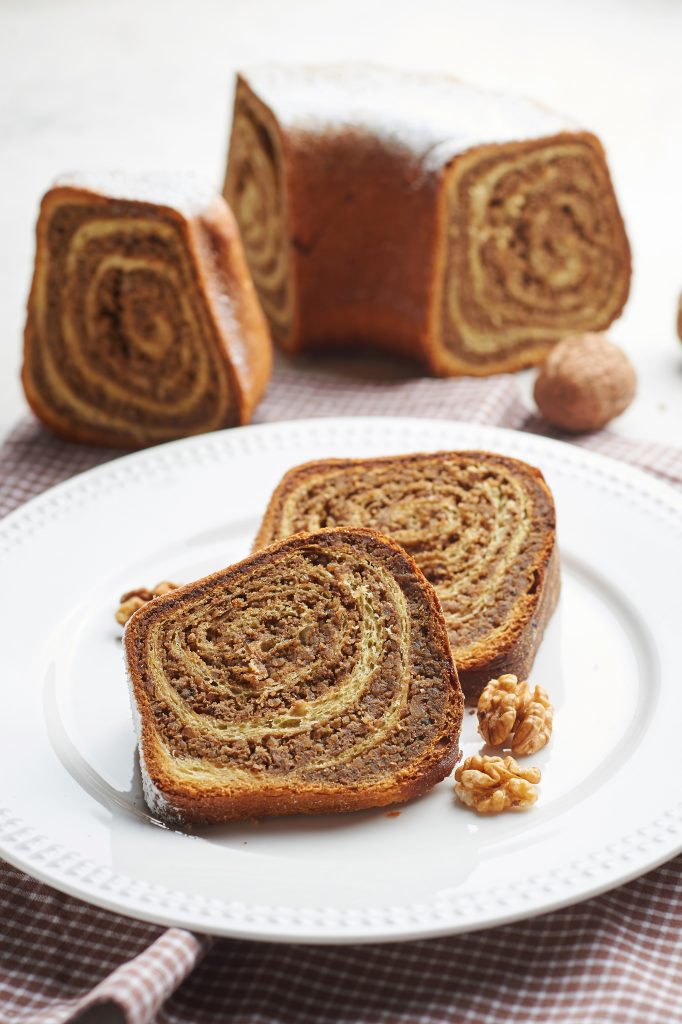 Authentic Slovenian dishes revealed
Wherever you go in Slovenia, you will find special local dishes. Many of them are also protected. Among the most well-known and distinctive specialties of Slovenia are potica, Prekmurska gibanica, idrijski žlikrofi, and belokranjska pogača. The queen of Slovenian festive dishes is definitely potica, a rolled cake with various sweet or savory fillings, usually served for the most important holidays. Since the written records of this festive dish date from the 16th century, potica has become a true ambassador of Slovenia throughout history – it has, for example, even been brought to the Pope for Easter breakfast.
All in all, it can be said that Slovenia is home to an array of splendid authentic and fresh tastes which are based on the sustainable use of resources and an integrative approach. Pair this with top chefs and excellent award-winning local wines and you will get a perfect gastronomic destination that will impress even the most demanding foodies.  
Find your dream vacation to Slovenia with a USTOA tour operator here https://ustoa.travelstride.com/trip-list/slovenia
For further information visit:
Slovenian Gastronomy: You can't spell Slovenia without love
About Slovenian Tourist Board
Slovenian Tourist Board (STB) is the central national agency for the promotion of tourism, one of the most successful and promising industries in the Slovenian economy. Systematic planning, development and promotion activities and a modern approach to the placement of Slovenia on the global tourist map – particularly in recent years, this is what has helped the STB to increase the visibility and reputation of the country as an authentic boutique destination of five-star experiences, which is committed to sustainability.