Unpacking travel privilege: Why Black representation matters in travel
The travel industry needs to be more inclusive in its offerings and leadership.
By Stephanie Jones and Matt Berna
After three years of pandemic limitations, global tourism is expected to exceed 2019 levels. Along with it, there's a rise in Black consciousness, which has created an intensified interest in supporting Black, indigenous, and people of color (BIPOC) travel experiences and businesses, impacting how consumers research, plan, choose, and finalize details for their next destination.
Many travelers are paying close attention to whether companies are following through with promises from 2020, such as creating a more diverse and inclusive workforce at their own organizations as well partnering with more BIPOC-owned-and-operated business. Fifty four percent of Black Americans say they are more likely to visit a destination if they saw Black representation in travel advertising. But where can travelers find Black-owned travel companies? And for leading tour operators, how do we ensure greater representation of these businesses?
Unfortunately, due to underrepresentation within the industry and lack of resources, Black travel businesses need to rely on partnerships with larger brands to elevate their offerings. This is why Blacks in Travel & Tourism and the Cultural Heritage Alliance for Tourism, Inc., partnered with Intrepid Travel with a mission to level the playing field and create equitable opportunities for small Black suppliers in underrepresented U.S. communities to thrive in this industry.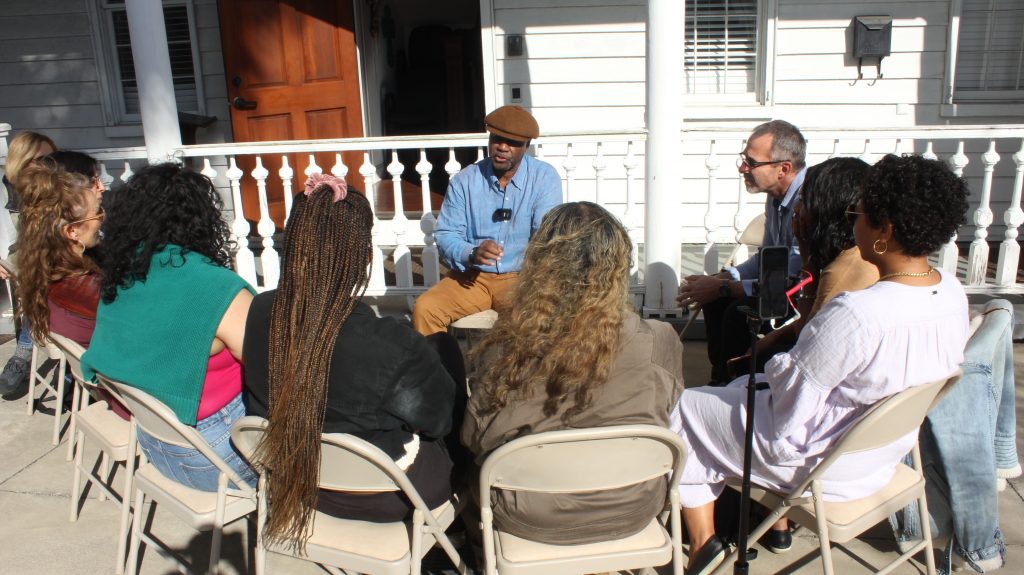 THE NEED FOR DIVERSITY IN TRAVEL OFFERINGS
Black U.S. leisure travelers spent $109.4 billion in 2019. This was generated by 458.2 million traveler stays representing 13.1% of the U.S. leisure travel market. These numbers alone should signal a call to action to the travel industry for stronger BIPOC representation. It is vital for the travel industry to better diversify and expand its sphere of leadership and practice, yet only 7.1% of travel managers in the U.S. are Black.
The Harris Poll conducted a survey of 2,027 U.S. adults aged 18 and older, on behalf of Intrepid Travel. It found that 78% of women, compared with 69% of men, agree that women and other historically marginalized groups should have a voice and role in the travel companies that cater to them.
By its very nature, you would think that the travel industry would naturally be more diverse—appealing to people who seek out diversity and want to experience novel activities, discover different cultures, expand their minds to fresh ideas, and meet new people. Leadership within the travel industry needs to reflect the same diversity that travelers expect to find at their next destination.
Not only are travelers doubling down on supporting BIPOC businesses, they are taking note of those who continue to protect outdated and inaccurate information. This censorship and misinformation only stops if we collectively agree to close the inclusivity gap within the travel industry. It starts by empowering the Black community by offering partnerships and opportunities.
For travel companies, that means using an organization's platform to give voice and business to other Black travel and tourism leaders. Building these types of partnerships allows for better travel experiences for underrepresented groups and helps to continue the necessary re-education of cultural heritage. That means researching the historical accuracy of experiences to ensure that the cultural heritage and representation shared is authentic and factual.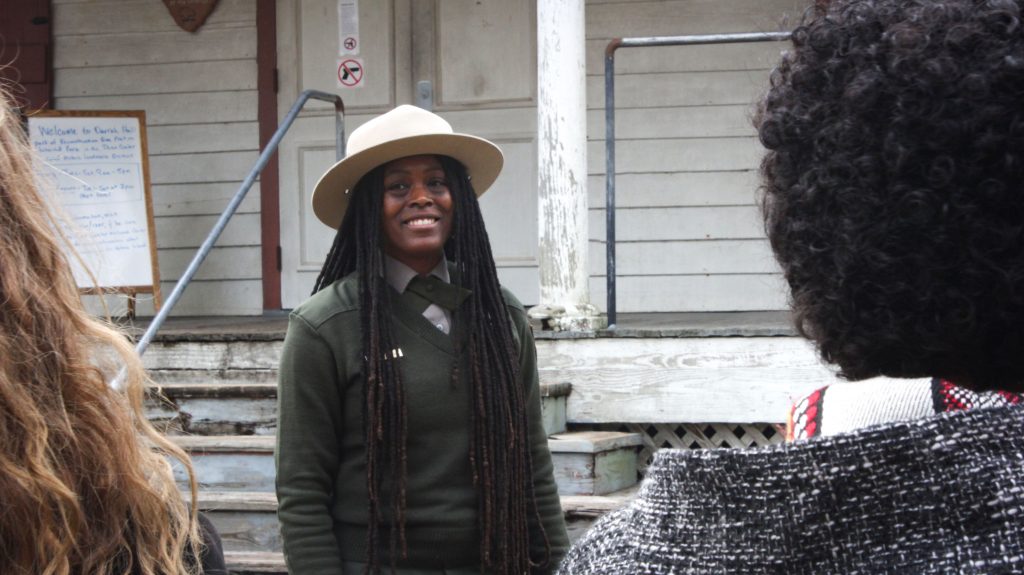 THE FUTURE OF TRAVEL: BIPOC WOMEN AND COMMUNITY
The current state of diversity efforts is in a game of tug of war, one where we are seeing organizations cutting diversity, equity, and inclusion (DEI) budgets due to concerns about the current economic state, and politicians using DEI as a political tool. The need remains for more education and action if we are to make good on the company promises from three years ago.
It is essential for travel-brand CEOs and travel tour operators to lean into and firm up their commitments for diversity, equity, and inclusion to be sustained in our industry. This equates to providing more travel options for women and building intentional alliances and strategic partnerships to invest in Black travel and tourism organizations. This would bring expertise to the table to help brands become better stewards of diverse cultures and underserved communities.
The job of travel tour operators is to make sure their businesses represent the communities they serve. This means more education and training for travel companies, but it also means better representation—and that starts with travel leaders recognizing diversity weaknesses within the industry and taking action to close the gap. It also means telling/teaching the true history of America's rich cultural heritage.
About Intrepid Travel
Intrepid Travel has been a world leader in responsible travel for more than 30 years. The company's mission is to create positive change through the joy of travel, which comes to life on more than 1,150 tours, all designed to truly experience local culture. With its own network of destination management companies in 26 countries, Intrepid has unique local expertise and perspectives. Globally recognized for their commitment to transparency and ethical travel, they became the world's largest travel company to achieve B-Corp certification in 2018. Intrepid Travel is also the first tour operator with near-term science-based climate targets through the Science Based Targets Initiative, and its not-for-profit, The Intrepid Foundation, has raised more than $13 million for more than 135 partners. For more information download the company's 2022 Annual Report and follow Intrepid on Facebook, Instagram, Twitter, TikTok or LinkedIn.