By Carol Dimopoulos, President of Perillo's Learning Journeys
Behind every great tour experience is a phenomenal product manager – these "Modern Day Explorers" scout undiscovered experiences in new, emerging destinations, rediscover what's new in beloved places, and get to know the community with the single goal to design enriching itineraries for you to book.
How do these explorers find the most memorable, culturally rich experiences you ask? Well, in 2016, USTOA is taking you behind-the-scenes with a handful of these Modern Day Explorers to find out. Today Carol Dimopoulos of Perillo's Learning Journeys reveals her experience in Malta. So, in her words… 
Brilliant colors illuminate the night sky across Marsaxlokk, Malta. Bursts of reds and gold stream across the harbor where fishing boats recline. Locals and visitors alike line the streets, delighting in the centuries-old tradition of fireworks and festas.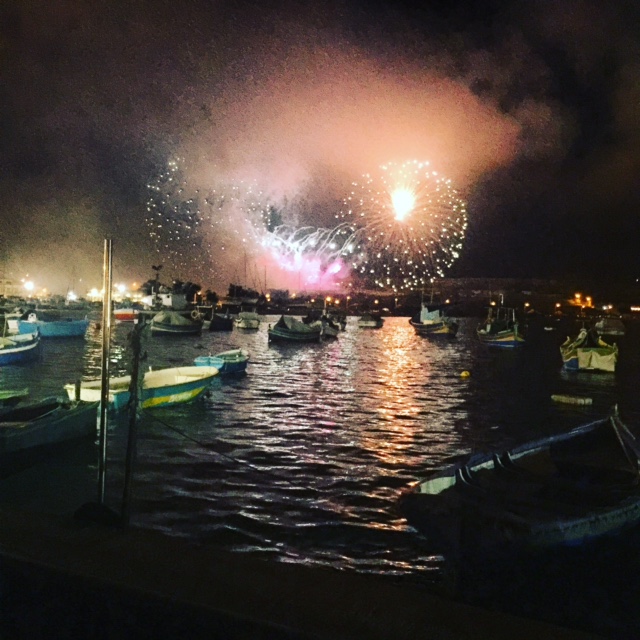 The Maltese know how to throw a party, and seem to have tapped into the secret of enjoying life to the fullest.  It is no wonder the Knights of St. John so fiercely protected this Mediterranean jewel.
I came to Malta as a USTOA Modern Day Explorer for Perillo's Learning Journeys knowing only of Malta's close geographic proximity to Sicily. With the help of the Malta Tourism Authority, what I discovered were endless possibilities to experience outstanding hospitality, a land that blends sea and sun, rich Mediterranean cuisine and warm people who welcome guests with open hearts.
My journey began aboard Alitalia through Rome. A picturesque 50-minute flight over the Sicilian coast to the International Airport in Valetta was followed by a 20-minute drive to the lovely coastal town of St. Julian's. My host, Warren Zahra, highlighted historical details of this English-speaking country along the way.
At my hotel Le Meridien, a mosaic of the eye of Horus depicts the deep spirituality of this land. The joyful sounds of laughter blend with lively street music and float to my balcony perched above the city. The next seven days will be filled with the focus to develop new transformative experiences for travelers exploring wellness, community, history, culture and gastronomy.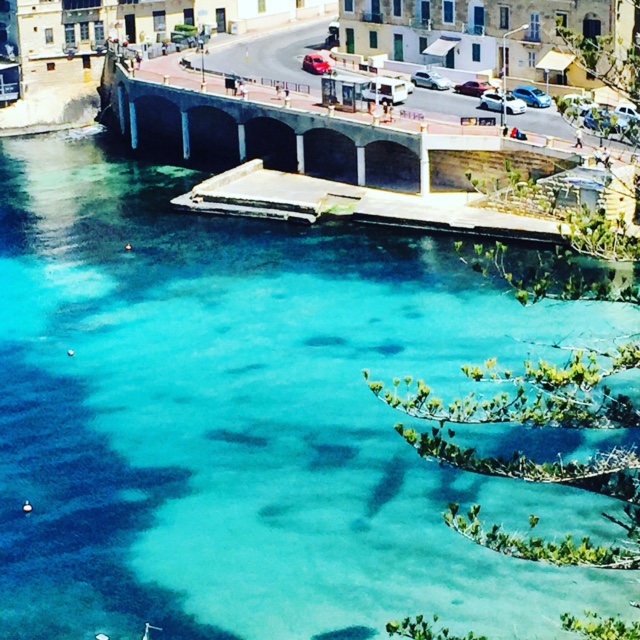 Wellness and Giving Back
Mind, body spirit is at the core of the history of Malta.
Some of the oldest Megalith temples are here, dating back more than 7,000 years.
Today, the choices are endless to reset the mind, body and spirit.  A sense of well-being permeates the Maltese islands. From small boutique-style hotels to private villa rentals and luxury resorts, a holistic lifestyle is amplified by yoga, wellness, spas, temple visits, festivals, healthy food and meditation.
The Kempinski in Gozo is a place to unwind and focus on transformation, boasting an authentic Ayuvedic Spa – the only one in Malta – and healing packages for seven days, or longer.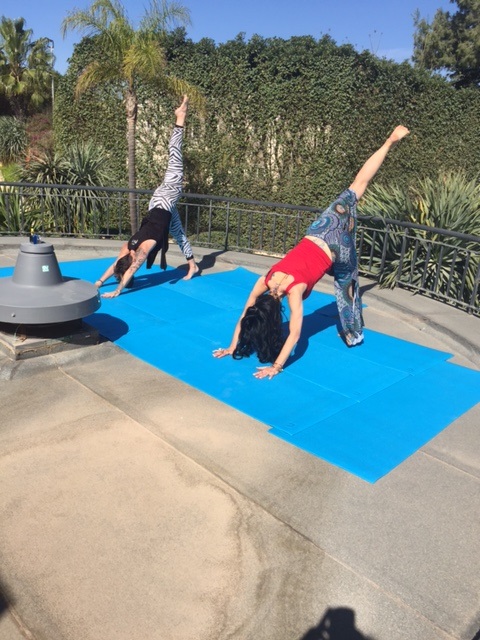 Tourism is a very powerful conduit for peace and "giving back" to local societies is at the core mission of Perillo's Learning Journeys.   Our hands on social sustainability experiences in Malta:
Marigold Foundation
We had the honor to meet with the First Lady of Malta to learn of her Marigold Foundation, symbolizing how tourism can help grow awareness and contribute to society.  We presented her with a quilt from Purkal Village – a hand-stitched quilt which took 40 days to create – in an NGO project Learning Journeys works with in India.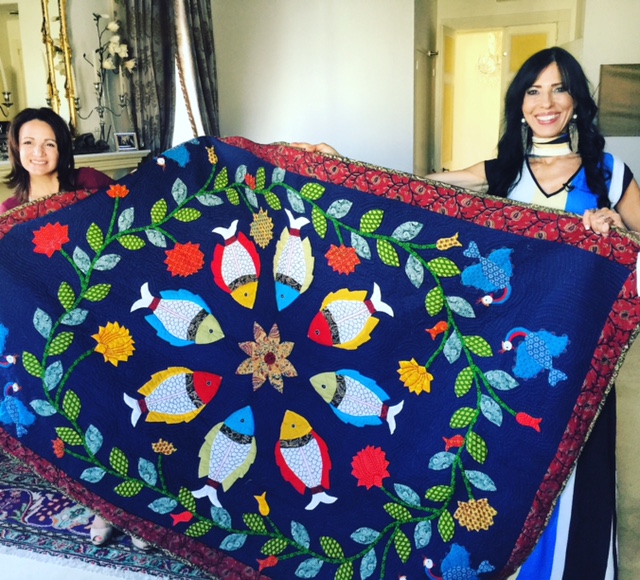 Dreams of Horses Farm
A visit to Gozo provided a moving experience with Victor, an animal whisperer, and founder of Dreams of Horses Farm.
Victor's intuitive gift with rescued animals taught us the methods animals use to communicate. With his guiding compassion and respect, the animals are integrated in large open air areas displaying tolerance for one another and exhibit a loving, therapeutic kindness in their work with people with special needs and the emotionally challenged.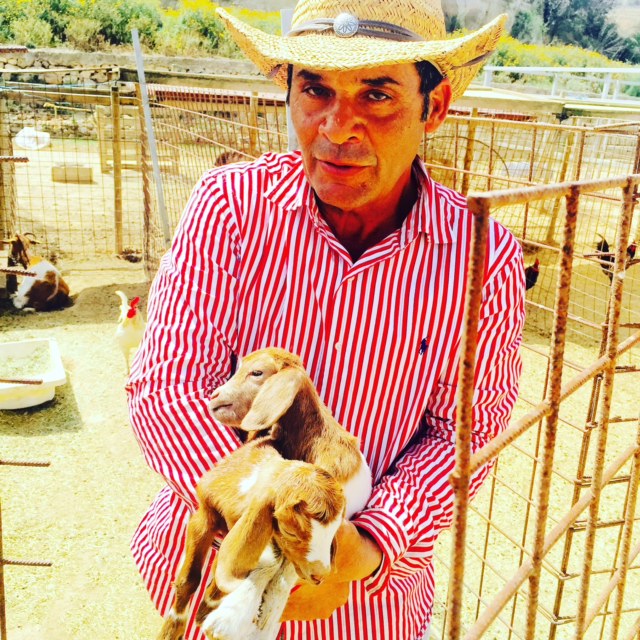 Both community projects will be included in our Malta offerings.
History, Art and Culture
Valletta and Mdina
As Malta's capital and a World Heritage site, the open-air museum that is Valetta provides a living experience of Baroque architecture, a monument donated by the Knights of St John nearly five centuries ago.  The equally stunning city of Mdina displays a colorful history behind its mighty bastion walls, where majestic palaces collaborate with beautiful cobblestone streets. Our hands on art and cultural experiences:
Connect 2 Gozo
We sailed through the beautiful Blue Lagoon in Comino en route to Gozo, where we visited with local artist Hermine Sammut and her school Connect 2 Gozo. Depicting the sustainable art of Malta, the artist uses local flowers from her fields to create paintings and provides learning experiences with her jewelry making and ceramics, creating pieces of original art that students take home.
Charles and Ron
Setting the style trends in Malta are Charles and Ron, who create vivid designs that capture the essence of Malta for the world stage. Their shops in Valetta are simply a must-see (and I had the honor of wearing their works of art during my visit… be on the lookout in our Modern Day Explorers video!)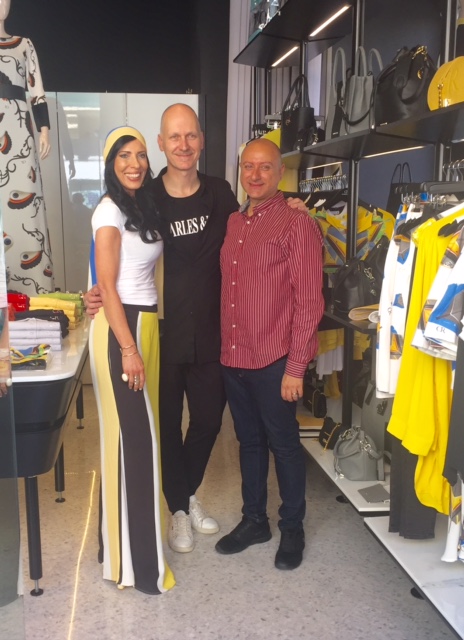 Food and Wine
One goal of the visit was to focus on the rich culinary traditions and learning experiences of Malta. Our hands on culinary experiences: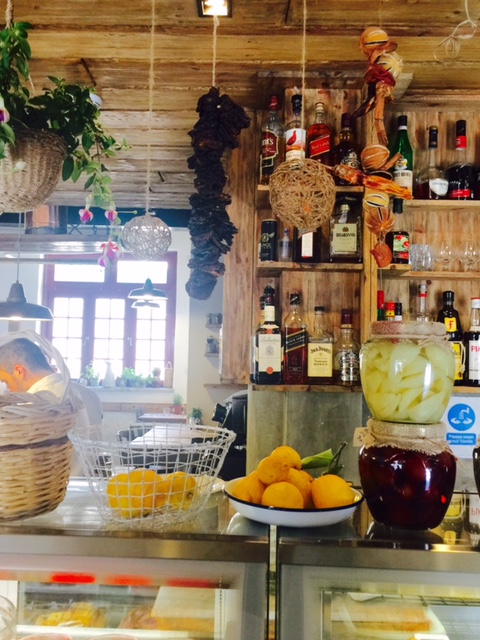 Dar Il Bniet
In Dingli we enjoyed a wonderful lunch and culinary experience at Dar Il Bniet. The farm-to-table restaurant is owned by Dorianne, a young entrepreneur whose focus is where "taste meets tradition." The traditional lunch uses products from her farm. Food as it should be, pure and fresh.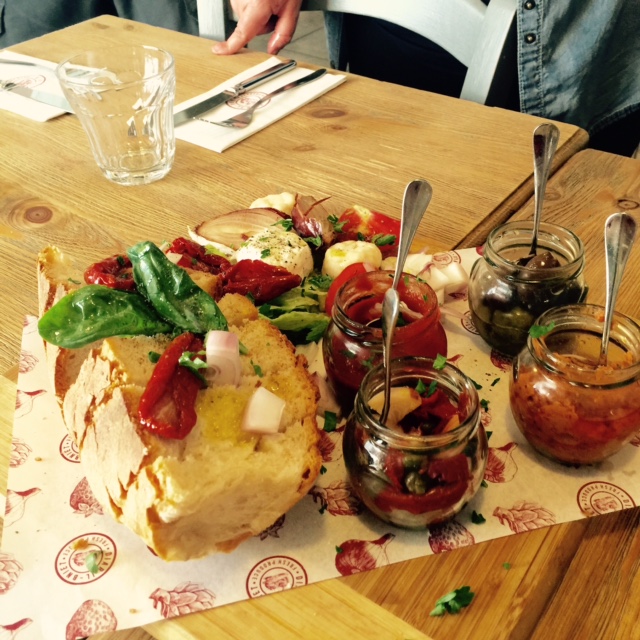 Ricardo's Farm
We learned about cheese-making at Ricardo's Farm in Gozo, a farm-to-table culinary experience.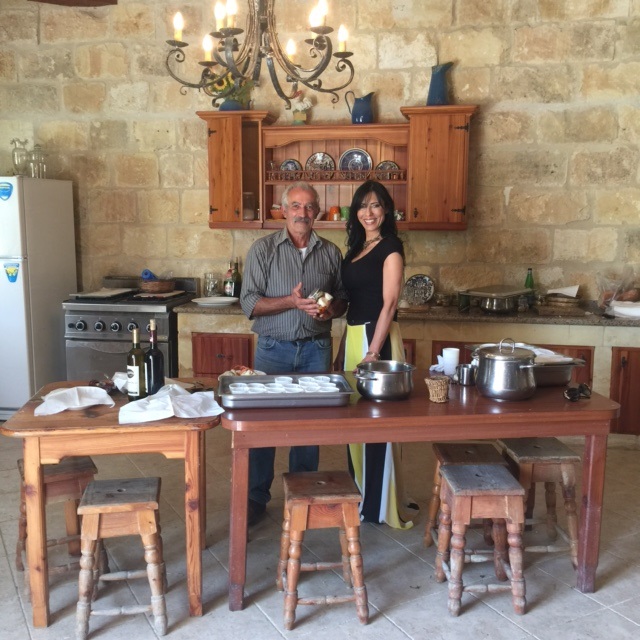 Ta' Frenc
We were honored to have a cooking class with the legendary Chef Mario at Ta' Frenc farm-to-table restaurant in Gozo. I was touched by Chef's passion and dedication to culinary traditions, as well as his commitment to quality of experience over profit.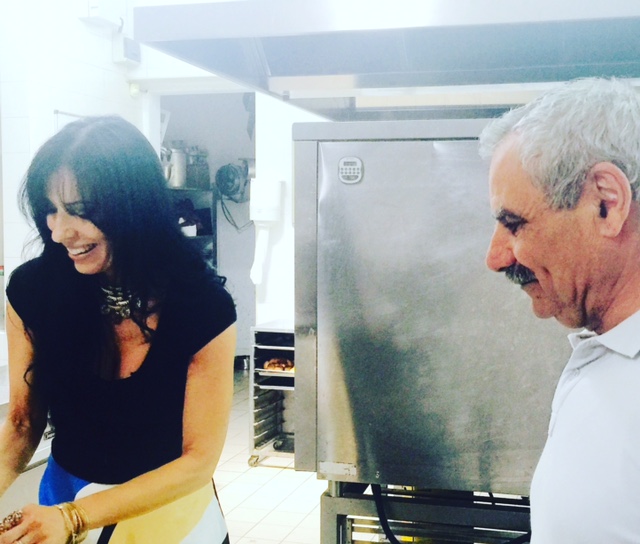 Corinthia Palace
We concluded our journey with Michelle Buttigieg from Malta Tourism and the team at the Corinthia Palace, where guests are treated like royalty.  We met with Executive Chef Stefan Hogan – who is committed to food sustainability and cutting edge trends – and enjoyed the company of our warm and most gracious hosts.
Malta is truly the unknown jewel of the Mediterranean and I can't wait to share this journey with the world through Perillo's Learning Journeys programs.  It truly is a country that must be seen to be believed.  Thank you USTOA and Tourism Malta for the opportunity.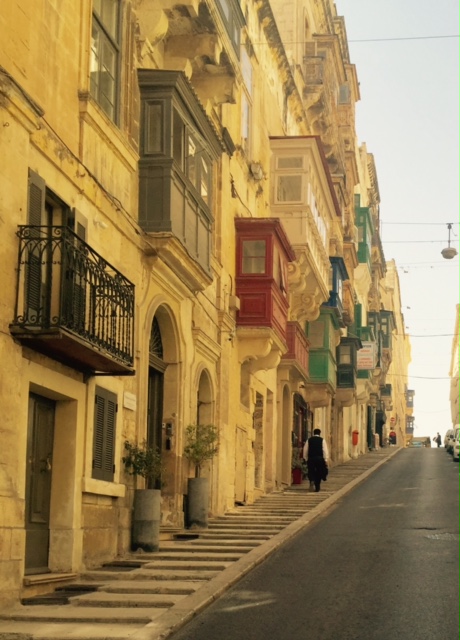 Interested in learning more about Carol's journey to Malta? Go behind-the-scenes with Carol this summer with our video series, A Modern Day Explorer's Quest to Malta, launching this July.
 Ready to visit? Visit www.learningjourneys.com/malta-journey-wellness-gastronomy-and-culture for details on traveling to Malta with Perillo's Learning Journeys.
 Prof. Carol Dimopoulos is President of Learning Journeys powered by Perillo Tours where she brings her passion for learning and travel to transformative programs in global destinations in Europe, Latin and South America, Africa and India. A RYT-200 Yoga instructor with additional certifications in Yoga 4 Cancer (y4c) as well as a university professor who teaches sustainable leadership best practices in business management, she is also committed to wellness and servicing communities, and incorporates these principles in every journey.