By Rhiannon Taylor, AFAR Ambassador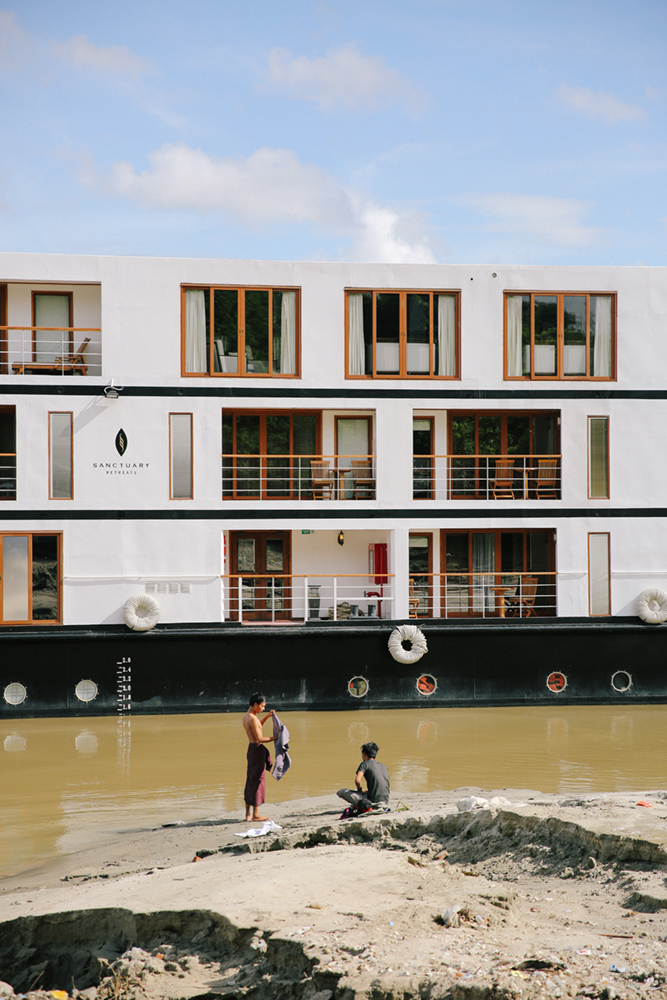 If you've been following along, I've just started on my tour of Myanmar with Abercrombie & Kent. Sanda, our guide, is the heartbeat of our trip. Effortlessly accommodating our dietary requirements and comfort, engaging us with her incredible knowledge of Myanmar, it's sights and it's history.
Picking up where I left off, our group has just hopped on board Sanctuary Ananda to cruise up the Irrawaddy River.
Day Four, Five and Six: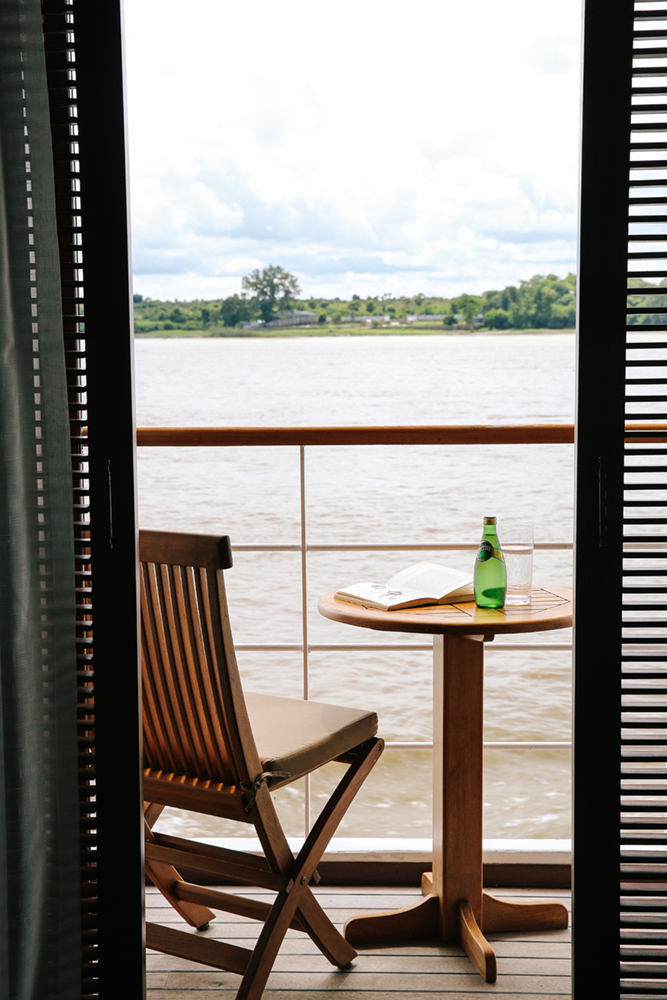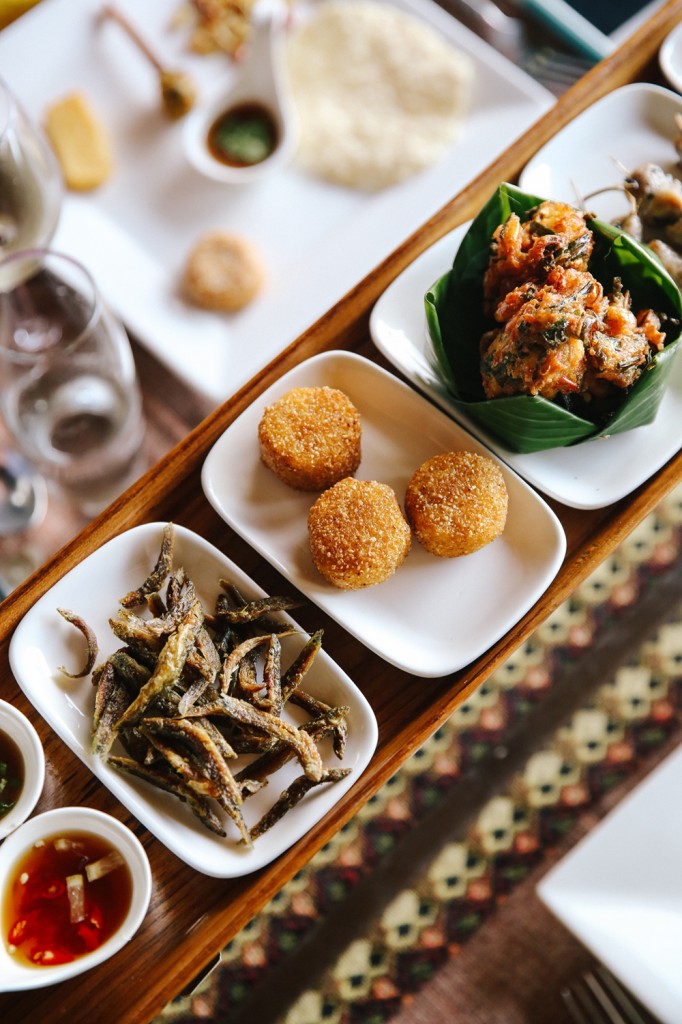 Cruising along the river is very peaceful. Our rooms are generous in size and come with balconies to relax on during the afternoons. The food is excellent with the chef offering both Burmese and Western options and even offers cooking demonstrations. There's a full day cruising and you can spend it on the top deck in the plunge pool, sunbaking, in the library or in the spa.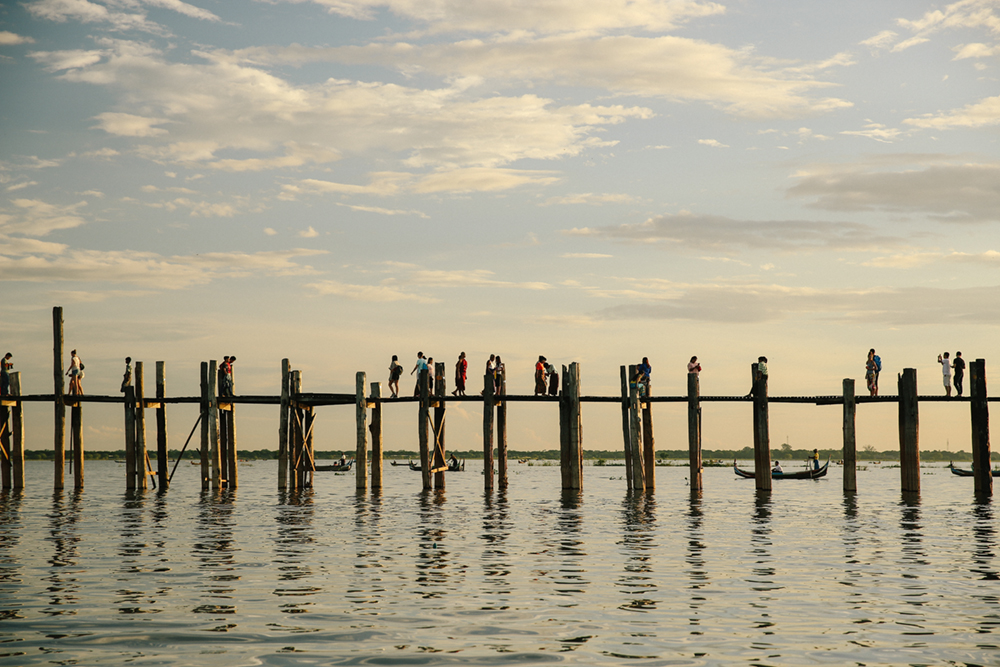 At night, the boat comes in to port and we visit the U-Bein Bridge – said to be the oldest and longest wooden bridge in the world. We all take a boat ride around the bridge at sunset, which is quite spectacular and Sanda surprises us with Champagne.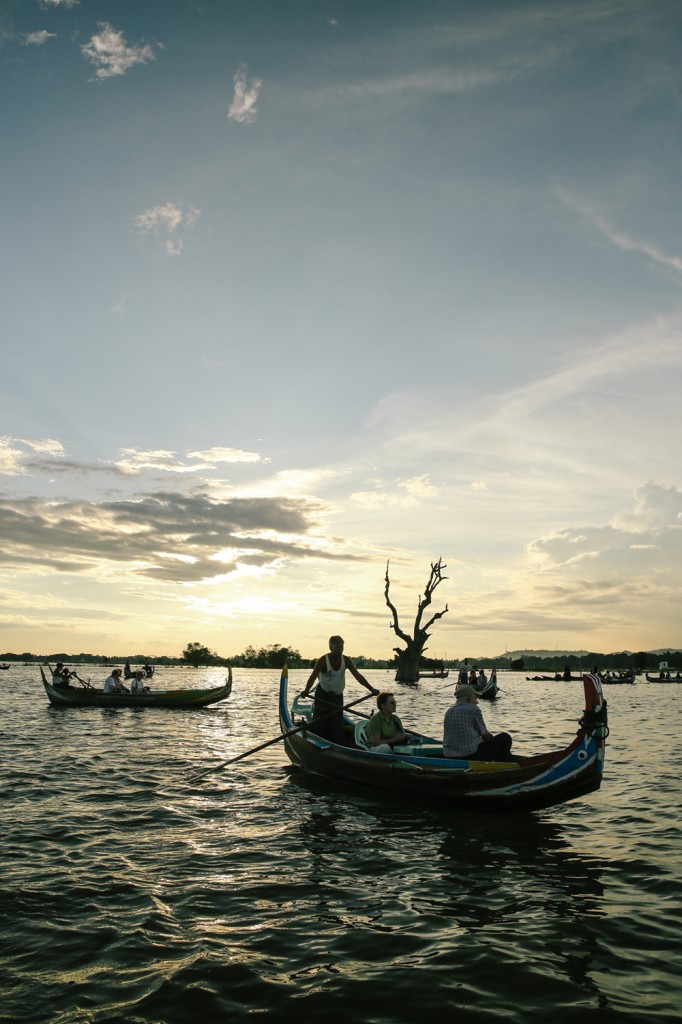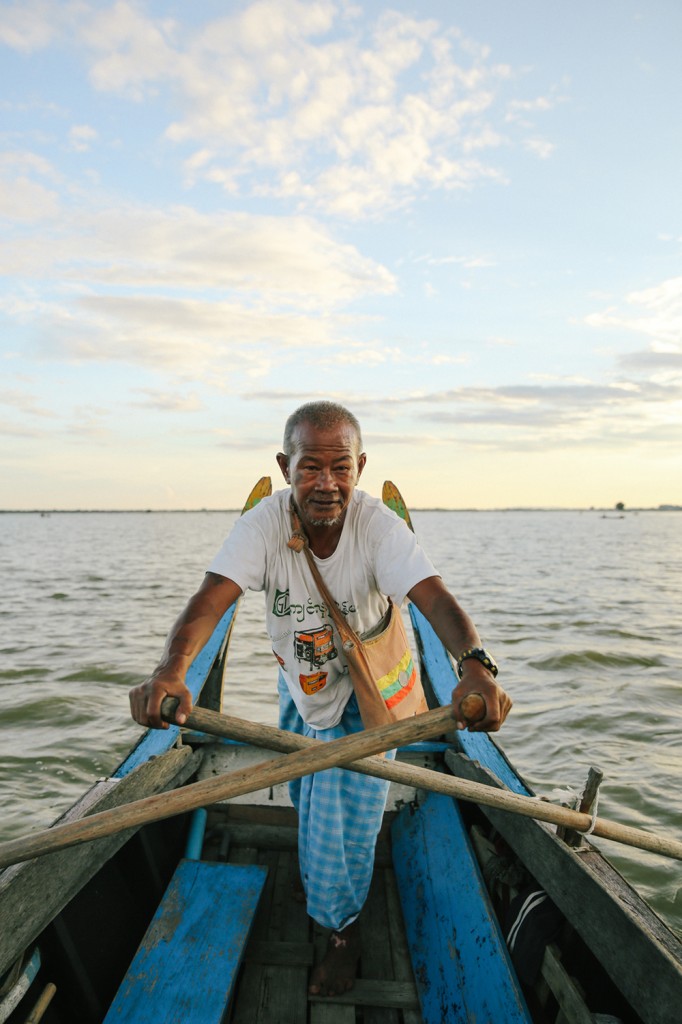 On our last morning we disembark and head in to Mandalay, visiting a gold workshop, where men beat gold by hand in to gold leaf. This gold is then sold to the temples and pagodas for decoration and restoration of the Buddha.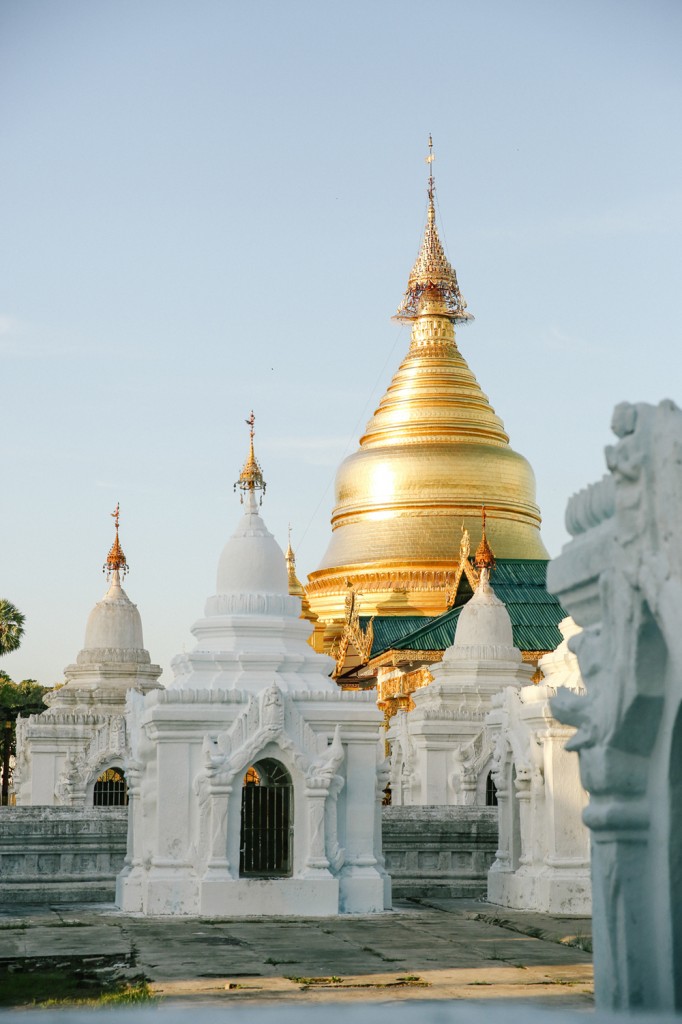 Another highlight in Mandalay is a visit to the Kuthadow Pagoda, otherwise known as the Worlds Biggest Book. Comprised of over 700 marble slabs of Buddhist teachings, they are housed inside white temples and it's one of Myanmar's most beautiful sites.
Day Seven and Eight: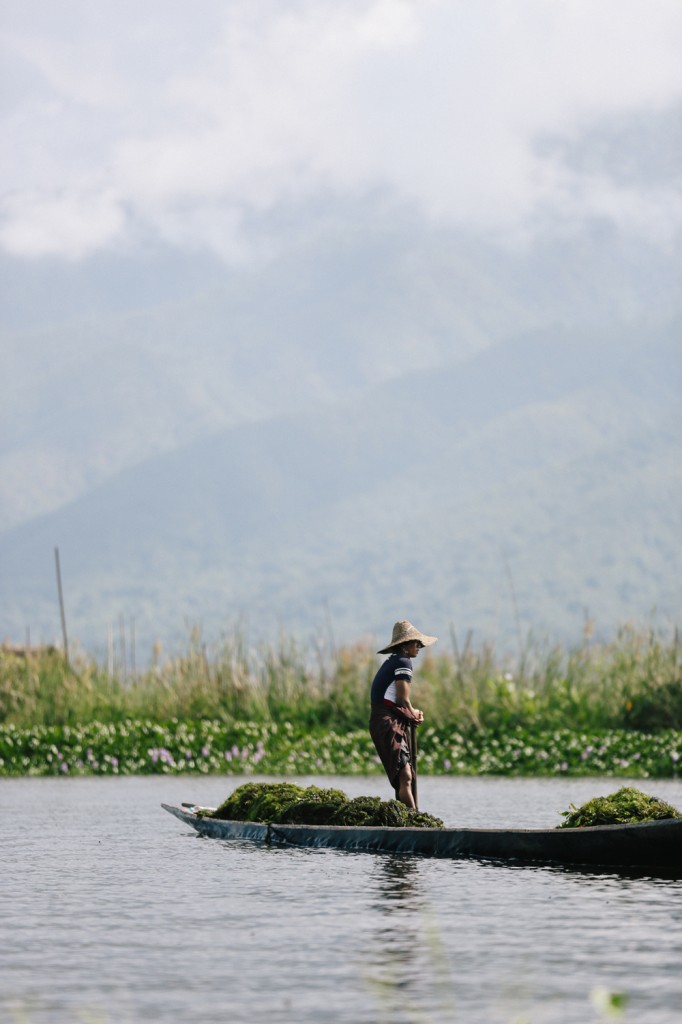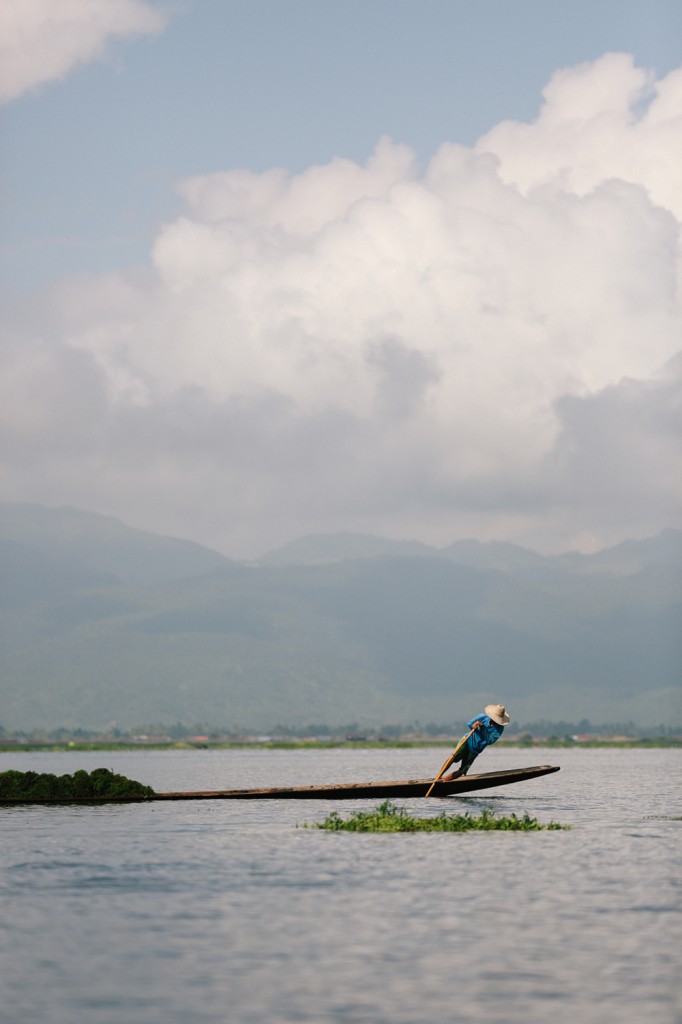 Our group makes its way to Inle Lake, a 44 square mile freshwater lake in the Shan State. Over 70,000 people live on the lake boarders, in villages comprising of stilted houses. It's a unique way of life, with boat as the only means of transportation.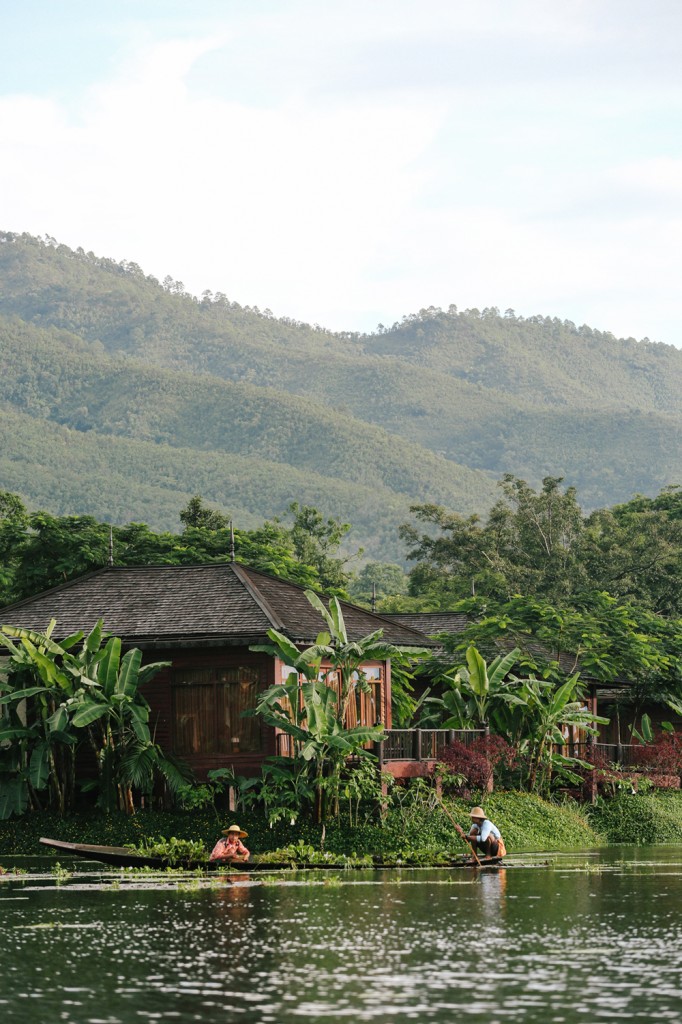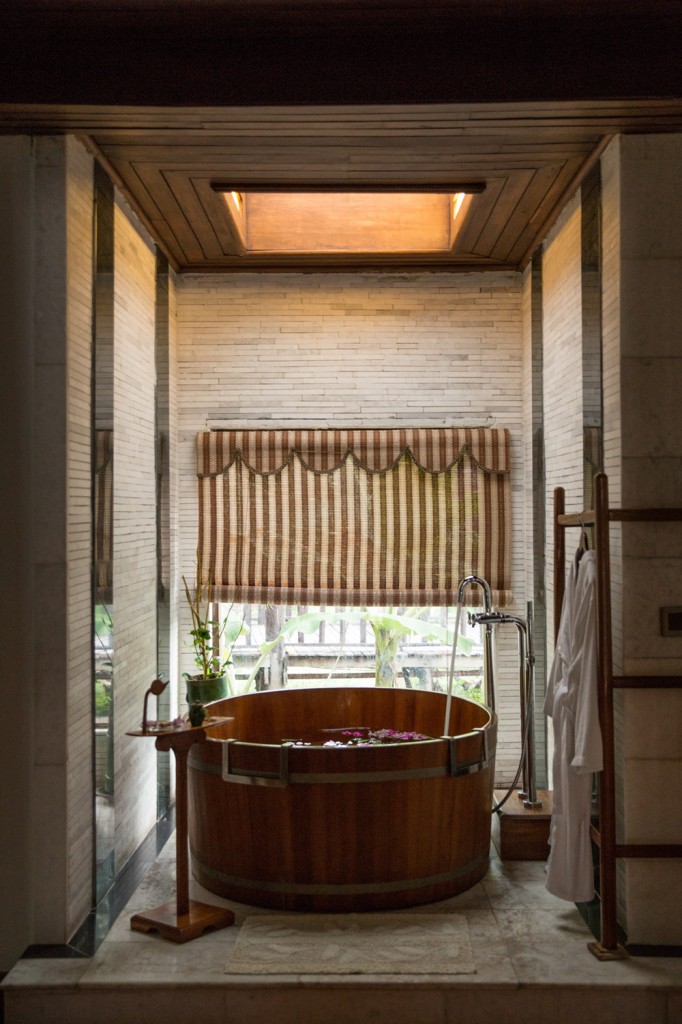 We stayed at the Aureum Palace, which is a stunning resort made up of overwater villas that have views to the other side of lake. It serves as a great base for day trips to nearby villages where we witness the local thriving businesses of fishing, cigar making and the rare art of lotus weaving. Lotus fabric is used by high end designers such a Lora Piano and is a painstakingly slow process of hand rolling fibre out of the lotus flower stalk. The result is a beautiful, linen-like fabric that keeps you cool in the summer and warm in the winter.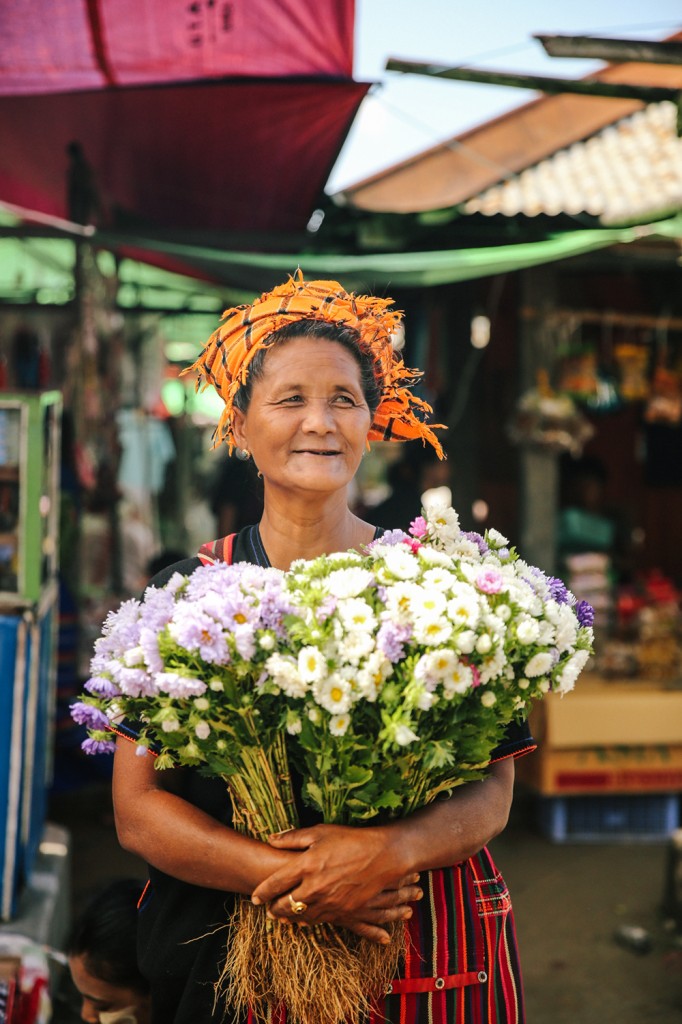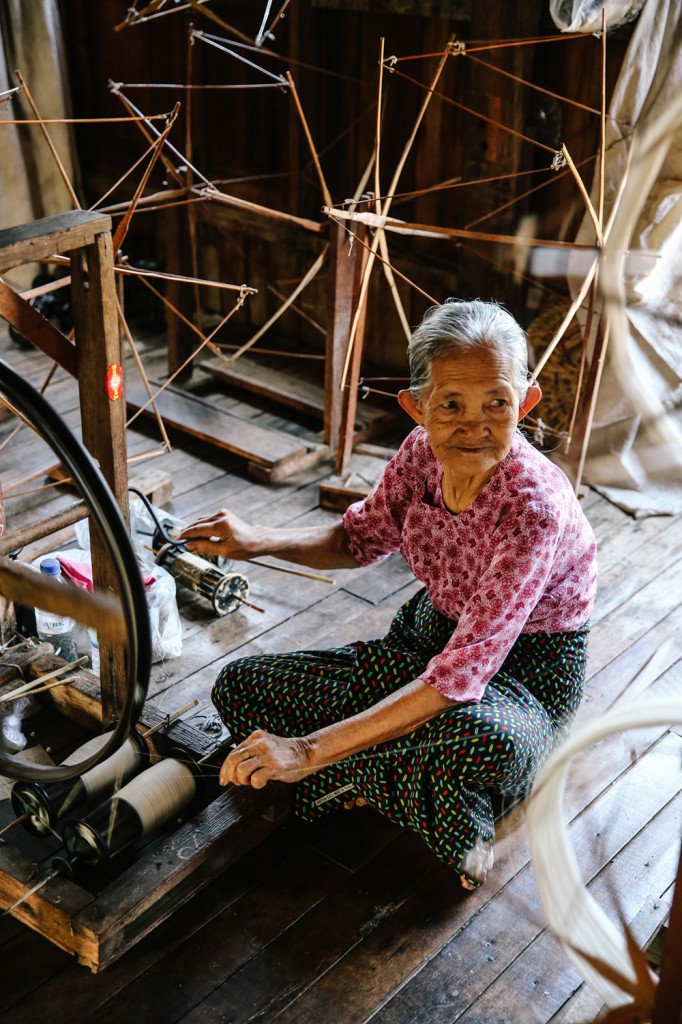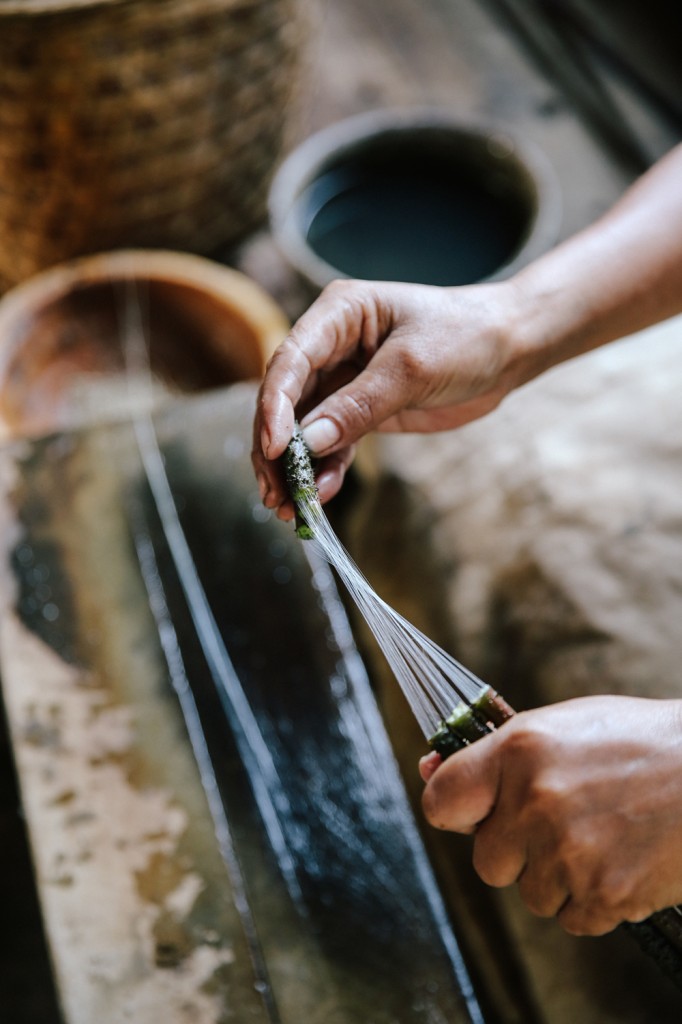 Last day:
Flying out from Inle Lake, we come back to Yangon and enjoy our final evening with a walk around. It is the most sacred of Pagoda's in Myanmar for the Buddhist people and it is one of the largest, gilded in gold and sitting over 99 metres tall. Sanda surprises us again, this time with reserving 1000 candles around the base of the Pagoda for us to light. It's an incredibly spiritual time and quite magical to see our candles flickering once they are all lit. It signifies the end of our journey and our tight-knit group is sad to see it end.
On the final morning we say our goodbyes. Sanda has gone above and beyond to ensure we have had an immersive experience in Myanmar, whilst also catering to our comfort. I wouldn't have explored the country any other way.
Interested in learning more about Rhiannon's journey?  Read more about it on AFAR.com, the USTOA blog,  and check out Abercrombie & Kent's Myanmar and The Irrawaddy. 
Australian photographer Rhiannon has a curated aesthetic for capturing design, food, and lifestyle. Her work has taken her around the world, with assignments in Sri Lanka, the U.S., New Zealand, and South America. Her popular blog, dedicated to experiential luxury resorts and lodges, is regularly updated with Rhiannon's point of view on fascinating destinations.