By Terry Dale, President and CEO, USTOA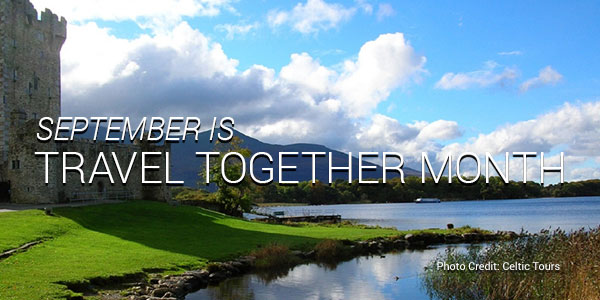 This September, USTOA kicks off its celebration of world travel during the third annual Travel Together Month. Throughout the month travelers and travel agents will find more than 100 special offers and exclusive savings to explore the globe.
Travel Together Month showcases a curated selection of offers from the country's leading providers of independent and escorted group travel with travel dates available through 2018. Offers can be found through September 30, 2016, at www.ustoa.com/travel-together-month, featuring travel to all seven continents and countless "live like a local" opportunities. Travel agents will also find exclusive incentives, free trips and bonus commissions.
Highlights include the following:
For consumers:
 For travel agents:
Note: offers can be booked September 1-30, 2016. All travel deals, restrictions and booking instructions can be found at www.ustoa.com/travel-together-month.
For further inspirations or to search for dream travel itineraries and destinations, visit www.ustoa.com/dream.