Meet Australia's First Nations in Three Amazing Stops
By: Christian Baines
Australia is a land of superlatives. Besides the world's biggest island, it's also home to the world's oldest living culture. Around 500 Aboriginal nations are spread across all six of Australia's states and two territories today. With distinct languages, traditions, legends, and methods of using the land, there's a fascinating indigenous story to tell in every corner of Australia.
With a desire to confront the wrongs of colonial invasion and reconnect with Australia's pre-European identity and promote reconciliation, indigenous Australian communities are finding new and innovative ways to share their stories and culture with locals and visitors alike. While countless opportunities await to engage and learn about them, three stand out in Australia's most popular destinations, offering just enough of an introduction to indigenous Australia to inspire you to learn more.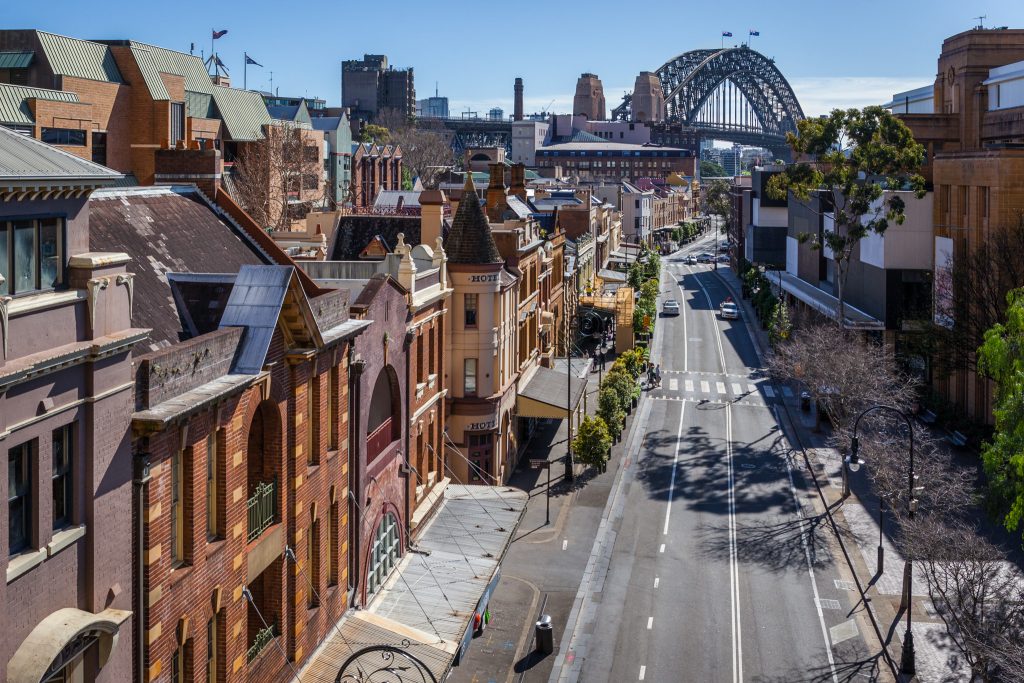 Move With the Seasons of the Eora Nation
Long before it became home to Australia's oldest and largest city, the shores of Sydney Harbour sustained the Eora nation. Eora's numerous tribes moved with the many seasons that determined their diet and lifestyle, all informed by ancient spiritual beliefs that cast the land's inhabitants as part of nature, rather than its masters.
As curiosity around these traditions has grown, indigenous tours, conducted in the shadow of Sydney's most familiar icons have become much more popular. These tours not only bring visitors closer to the land's long history but teach guests just a few of the secrets behind the crafts, tools, and hunting techniques that sustained people here for at least 60,000 years, and possibly over 120,000.
Yet before you walk away thinking this is just a history lesson, take a closer look at some of Sydney's colonial and modern-day structures. Eora remains embedded in the city's DNA and carries on through traditions still practiced by indigenous people today, such as the dillybag, and the walkabout.
Take a Walk Around Australia's Sacred Heart
Uluru, also known as Ayers Rock, is more than just an Aussie icon. It's a sacred site to the Anangu people and indigenous Australians across the country. With its controversial and dangerous climbing track now closed, there's never been a better time to see Uluru the way it should be seen, in the company of an indigenous guide.
Besides being a natural beauty, Uluru plays an integral part in the creation stories of the Anangu, which come to life each night in a fantastic light show called Wintjiri Wiru. Guests learn about the ancient Mala people, the sacred ivara that carry the memories of Australia's demigods across the country, and the story of nearby Kata Tjuta, the domed formations a short distance from Uluru that are tied to it both by legend and geology.
Of course, the best photos of Uluru come at dawn and dusk, when the skies come alive with vibrant pink and orange hues. Enjoy a glass of bubbly, a three-course dinner in the desert, and a walk through the Tili Wiru Tjuta Nyakutjaku, a spectacular 50,000 bulb light installation by artist Bruce Munroe.
The World's Oldest Culture Meets the World's Oldest Rainforest
The Great Barrier Reef may steal the show when visiting tropical North Queensland, but just a short drive from Port Douglas, visitors can dive into the region's unique story at Mossman Gorge Cultural Centre. A few hours spent here is the perfect primer to put the wonders of Cape Tribulation and the Daintree Rainforest, the world's oldest, into context. Both Aboriginal people and Torres Strait Islanders have influenced this region, and their ancestors left behind spectacular and fascinating rock art, dreamtime stories and techniques for living off the land that continue to inform life and art for indigenous people in North Queensland today.
The Cairns Indigenous Art Fair brings together the best indigenous contemporary artists to the city in June and July each year. Every other year, the Laura Aboriginal Dance Festival brings together over 20 communities from across Cape York in a spectacular celebration of heritage. If you can't make it for one of these special events, embarking on a tour of area with an indigenous guide can bring it to life, and highlight the links connecting the sights and traditions of the past with the modern-day community. 
Find you dream vacation to Australia at https://ustoa.travelstride.com/trip-list/australia
About Goway
Goway is one of North America's leading travel companies and the world's foremost provider of travel experiences to Australia, New Zealand, and the South Pacific. Goway offers trips to over 115 destinations worldwide, including Africa, Asia, Australia and the South Pacific, Central and South America, Europe, the Middle East, the Polar Regions, and the United States and Canada.
Goway is a family-owned company still owned and operated by Founder & President Bruce Hodge that employs over 600 staff members worldwide. Its global headquarters is in Toronto and it has offices in Vancouver, Los Angeles, Sydney, and Manila. Goway sells both retail and wholesale travel packages, planning trips for Globetrotters and helping travel professionals make their clients' travel dreams a reality. It also has groups, air consolidation, and corporate travel departments.
---