From "What to do?" to Fully Planned Family Adventure
A Mom is one phone call away from the family trip of a lifetime
By: Jennifer Tombaugh, Tauck President
Last month, my summer vacation plans fell apart. One son's internship started earlier than expected, my eldest daughter's art project needed advanced prep, and our carefully planned, two-week vacation with my husband and our four kids went "poof!"
What remained was a three-week hole in my 14-year-old twins' schedule. Free time, cell phones and teenagers are a recipe for disaster. I didn't have time to spend hours researching new camp options. My husband was out-of-town. I wanted them to have some sort of meaningful experience. What to do?
Many families I know can relate. With our over-scheduled lives, ever-present electronics, distant family members and unshared dinners, we crave time just to be together, unplug and laugh. Knowing our time with our children is limited, we are eager to give them opportunities to learn and grow.
A lot of work goes into planning family vacations (a task predominantly falling to moms), and that insight inspired Tauck to create the first global guided family travel brand. On my first day at Tauck 22 years ago, our now-CEO Dan Mahar handed me a business plan on "family travel". We already had parents and grandparents wanting to give meaningful travel experiences and create great memories with their kids and grandkids. They just didn't want the hassle of planning it all.
Back then, I only knew family travel through my own experiences. My parents brought my brother and me along when my dad won sales incentive trips, and they always prioritized visiting my mom's family in Germany. Armed with my love of travel and the help of Dan and dozens at Tauck, we piloted Tauck Family Travel in 2002 (despite the setbacks of 9/11) and launched Tauck Bridges in 2003.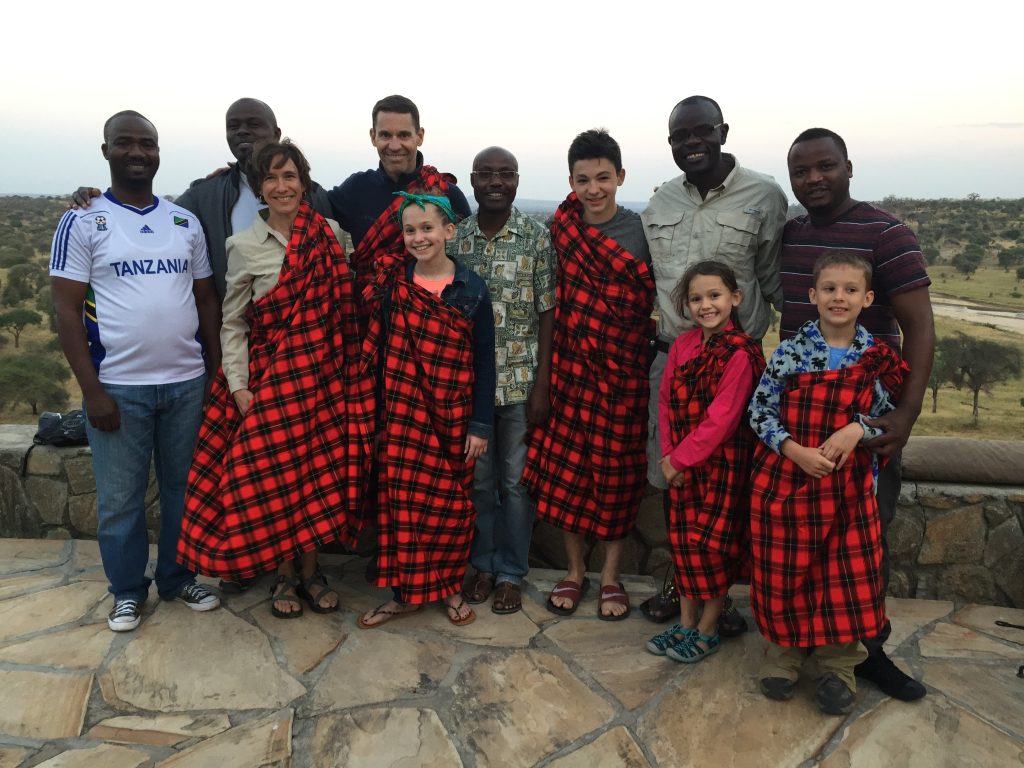 Today, I have four children (one in college….in Switzerland!). My affection and pride in Tauck Bridges only grows, and I appreciate what we call the "shared enrichment" we offer even more. The recent, difficult Covid years emphasized how fleeting and precious family time is. Nothing—nothing—enriches lives more than traveling together. I've seen first-hand my son's awe in spotting his first cheetah or my family's unbridled joy biking in the shadows of Austrian castles. Years later, when I thought my young son wouldn't remember any of this, I found him writing the Ambassador to Tanzania for a school project and correctly retelling a story behind a painting we saw at the Lobkowicz Palace in Prague.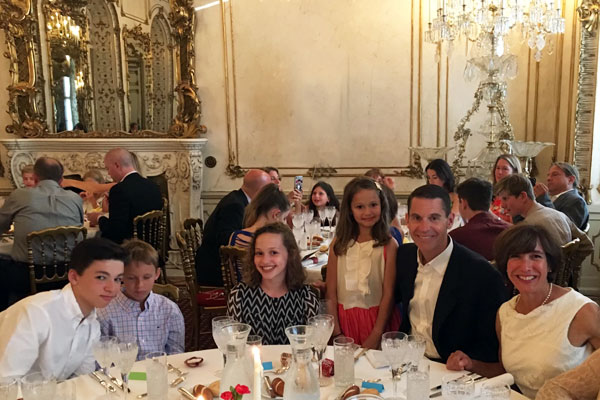 I also appreciate the ease of having someone else do the planning. Adults, you get this. You're on the firing line of "What are we doing today? I don't want to do that! How come he gets to decide? Why is it taking so long?" I've never been happier traveling with my family than when, after 10 beautiful (exhausting, for me) days in Switzerland, which my husband and I spent weeks organizing, we arrived aboard Tauck's Blue Danube family river cruise. When the same questions started, I simply said, "Go ask the Tauck Director." We could all laugh, enjoy and relax (even me!). It was a gift for all of us. It allowed us to be truly present with each other.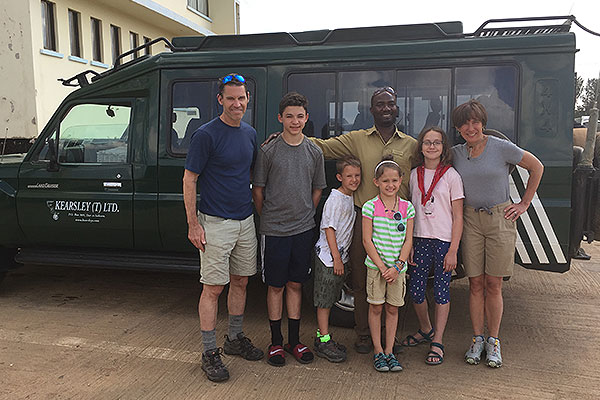 We often receive letters from our guests, and the ones that move us to tears are from our Tauck Bridges families. A grandfather's final wish to take his extended family on safari. A seven-year-old's crayoned picture of her family at the Grand Canyon. The grandparents' photos of each year of travels with a different grandchild in London and Paris. Stories of teenagers who met on a Bridges trip and stayed in touch for years (like my own!). We even have employees now who first learned about Tauck through a Bridges trip they took with their families!
So, last month, when my family vacation fell apart, what did I do? I called our Tauck Reservations Center and booked us on Cowboy Country, a western adventure through Grand Teton and Yellowstone National Parks and the great ranches and plains of Wyoming.
I know I'll be at peace, and the kids will be laughing and having a great time, as we ride off into the sunset.
About Jennifer Tombaugh
Jennifer Tombaugh is President of Tauck, the US-based leader in guided tours and cruises serving all seven continents. Jennifer joined Tauck in 2001 to help guide the creation and launch of Tauck Bridges, the company's collection of 20 family travel adventures in North America, Europe, Africa and Latin America. As President (and as a member of Tauck's Executive Team), Jennifer guides the company's day-to-day operations while also helping drive its long-term direction and strategy. Jennifer is Chairman of the Board of Directors of the European Tourism Association (ETOA) and is a Board Director at Sacred Heart University's Jack Welch College of Business & Technology, The Lobkowicz Collections (Czech Republic) and the Harvard Club of Southern Connecticut. She is also a member of the Young Presidents' Organization and the International Women's Forum of Connecticut.
About Tauck
Founded in 1925, family-owned and operated Tauck is the world leader in premium-quality guided travel. The company offers more than 150 distinctive, enriching and all-inclusive land journeys, European river cruises, small ship ocean cruises and Tauck Bridges family travel adventures.

Tauck travels to more than 70 countries and all seven continents, delighting its guests with exclusive, off-the-beaten-path cultural experiences as well as unique insider visits to popular "must-see" sites and attractions – all at incredible value, and all backed by the services of a professional Tauck Director. Several Tauck journeys in the U.S. are the product of a partnership with the award-winning filmmaker Ken Burns, with elements exploring themes from his films including The National Parks: America's Best Idea, The Civil War and Jazz.
Over the years, Tauck has been honored with more than 200 awards for excellence and service. In fact, Tauck is the only company to be named the "World's Best Tour Operator" and the "World's Best River Cruise Line" three times each by the readers of Travel + Leisure magazine.
Photos courtesy of Jennifer Tombaugh
Header image courtesy of iStock
---