Mexico's Yucatan Peninsula: Ancient culture waiting to be explored
By: Jason Z. Cohen of Pleasant Holidays
From the pyramids that rise above the remnants of ancient Mesoamerican cities such as Chichen Itza, Coba, Ek Balam and Tulum, to the cenotes that lie underfoot, Mexico's Yucatan Peninsula to this day reflects the continuing influence of the Maya civilization that once dominated its lands.
Although the Maya civilization was at its greatest size and power in the 9th Century A.D., some of the wonders of this ancient civilization have survived the centuries, and many of them are easy to visit and explore while vacationing in Cancun and Riviera Maya. Within a short drive of the resort areas of the Yucatan coast are dozens of archaeological sites, historic points of interest, and examples of natural beauty and wonder, all influenced in some way by the region's Maya past.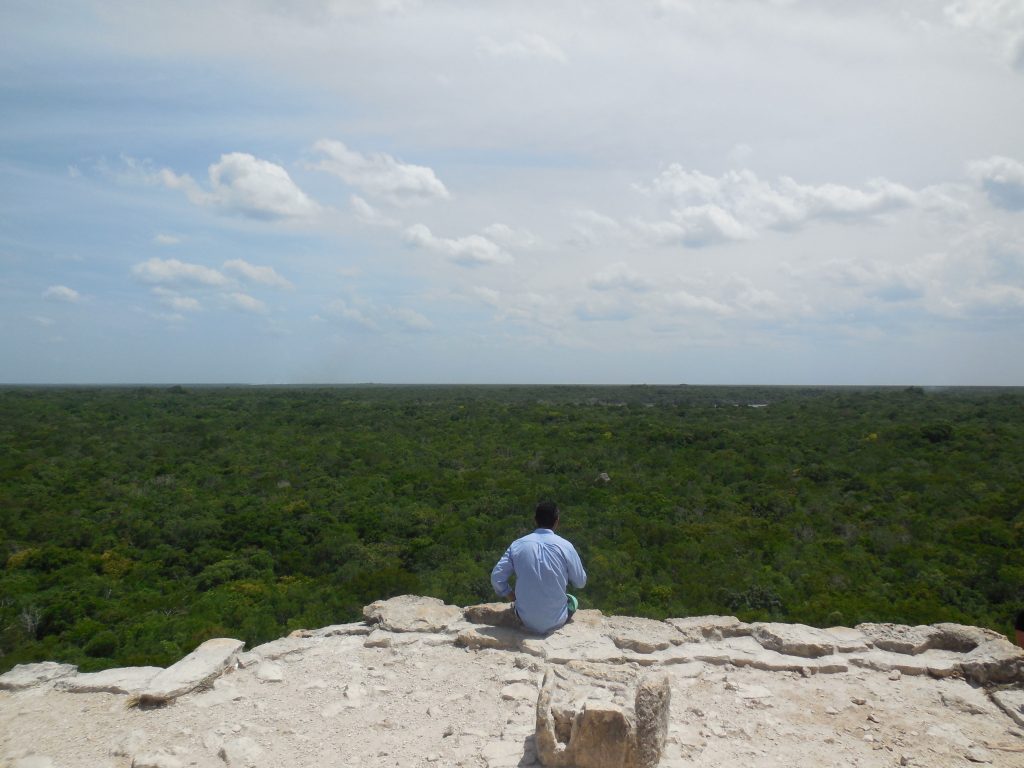 Pay a visit to one of the ancient Maya cities, such as Chichen Itza, Coba, Ek Balam or Tulum to catch a glimpse of what life might have been like centuries ago. While the surviving structures have been partially or fully restored, it's still possible to see trees growing from the walls, a witness to just how far nature went to claim it as its own. In fact, the growth had to be cut back substantially at these sites in order for people to appreciate their significance, and work continues even now to reverse the encroachment of the forest. At Ek Balam, you may even be able to ascend to the top of the Acropolis pyramid to gain a view previously reserved for Maya elite – a vista of the sprawling Yucatan rainforest from above the treetops.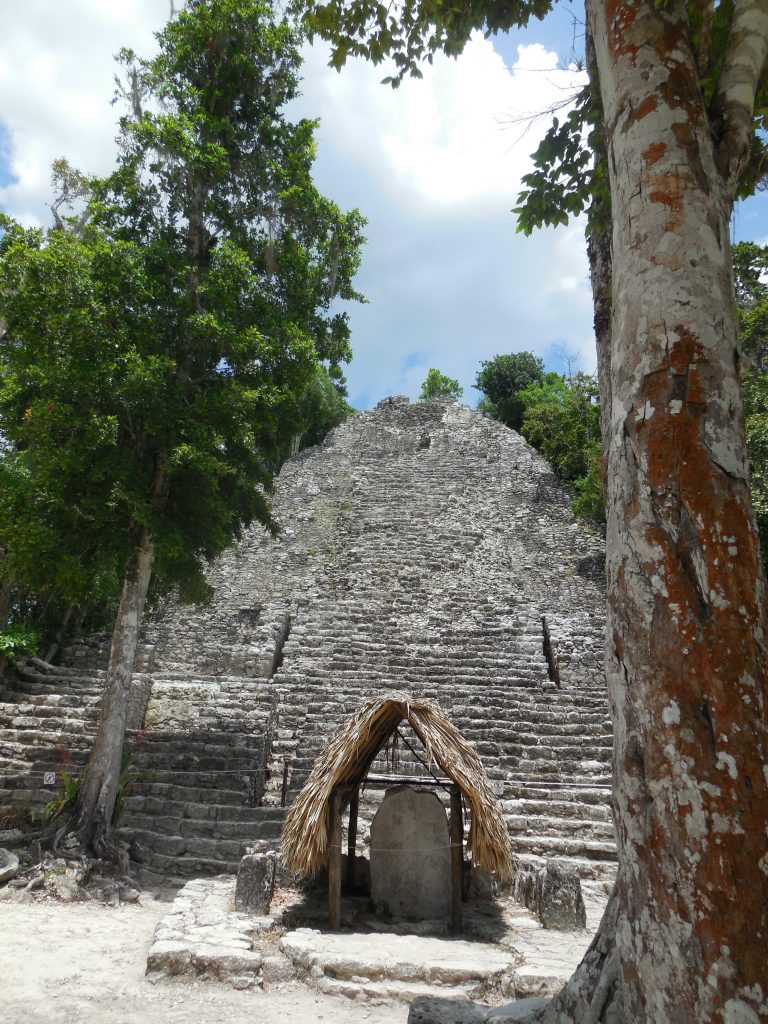 Another place where the history of the region is celebrated is at Xcaret Eco-Archaeological Park, which blends immersive history with aquatic adventure. Visitors can float the length of the park though a series of natural cenotes—subterranean caverns unique to this area that were formed by underground streams and rivers. The Maya people revered cenotes, believing they were passageways between our world and the Underworld, a spiritual realm occupied by mystical beings more powerful than humans.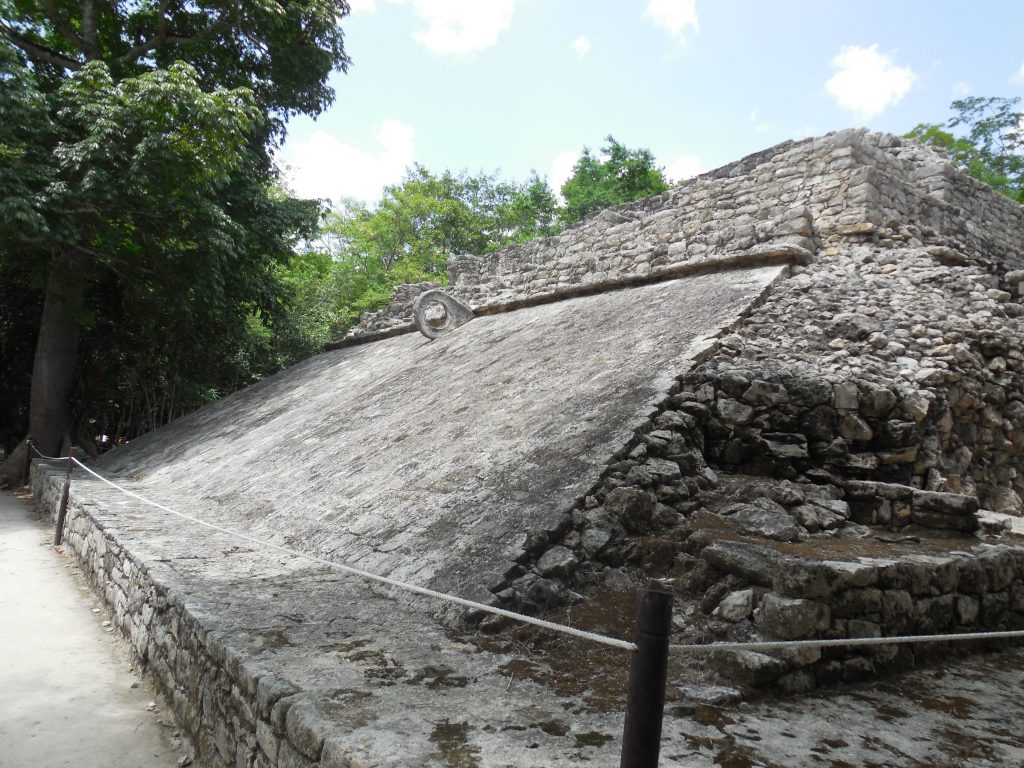 The park is also home to numerous archaeological sites featuring the ruins of buildings dating back to the height of Maya civilization. Each evening, the park puts on a dinner show that highlights the history of Mexico while celebrating its regional differences, from ancient to modern times. Part of the show recreates the ball game contested by players centuries ago, whose playing courts still can be found among the buildings in Coba and Chichen Itza.
Before the Spanish colonized the land and brought their own flavors and ingredients, the people native to Mexico were already cultivating corn, chili peppers, avocadoes and cacao. The Europeans introduced beef, pork, rice, cheese and spices. The result of the combination is a cuisine that is popular throughout the world, consisting not only of well-known favorites such as tacos and tamales, but regional dishes as well, which are reflections of the history of the area.
In the Yucatan, you can find chiles rellenos and chilaquiles, but also dishes steeped in tradition including Poc C​​huc – sliced marinated pork in a sour orange and achiote sauce – and the slow-cooked pork specialty known as cochinita pibil. Yucatan cuisine often features some combination of sour citrus, achiote and habanero chile, slowly cooked with smoke in an underground pit.
Like the cenotes below, the Maya culture runs deep in the Yucatan Peninsula, offering ancient knowledge, customs, recipes and architecture for you to discover. 
Find your dream vacation to Mexico with a USTOA tour operator here https://ustoa.travelstride.com/trip-list/mexico
About Pleasant Holidays: Founded in 1959, Pleasant Holidays is one of the largest tour operators in the United States offering vacation packages, flights, hotels, cruises, car rentals, cancel-for-any-reason travel protection and related travel services to the world's most popular destinations, including Canada, Caribbean, Central & South America, Europe, Hawaii, Japan & Asia, Mexico, South Pacific (Cook Islands, Fiji and Tahiti), United States and cruise vacations worldwide. The Company's portfolio of travel brands includes Pleasant Holidays®, Journese®, Pleasant Activities℠ and Air By Pleasant. Pleasant Holidays is headquartered in Westlake Village, Calif. near Los Angeles with regional offices in San Diego and Honolulu and a dedicated team of more than 400 employees. For additional information and reservations, visit www.PleasantAgent.com, www.Journese.com, www.PleasantActivities.com, and www.AirByPleasant.com.
---