By Terry Dale, President and CEO, USTOA
As our neighbors to the north celebrate their nation's sesquicentennial anniversary, there's no better way to join the festivities than a trip to see Canada's inspiring landscapes, vibrant cities, native cultures and much more. To honor this historic milestone, the members of USTOA are offering new Canadian itineraries and special savings throughout 2017.
From a thrilling Ice Explorer ride on the 1,000-foot-deep Columbia Icefield to whale watching in New Brunswick, below are a sample of itineraries from USTOA tour operator members in celebration of Canada's anniversary. Find your dream vacation now.
Go Ahead honors Canada's 150th anniversary with $250 off any Go Ahead tour through Canada departing in 2017 with promo code CA2017. From a journey on the Rocky Mountaineer railway to exploring the natural wonders of Canada's epic national parks, Go Ahead Canadian itineraries give clients the chance to choose the best Canadian trip for them. Available from February, 1-March 31, this offer cannot be combined with other offers or group discounts. www.goaheadtours.com
Travelers looking for Canadian adventure can find it on Tauck's Bugaboos Adventure Featuring Heli-Exploring. Invented in the Canadian Rockies by Arthur Tauck Jr., Heli-Exploring brings guests by helicopter to Bugaboo Lodge, high in the Purcell Mountains in British Columbia to participate in daily helicopter-assisted hiking excursions. Passengers also will discover the town of Banff and Lake Louise in Alberta. Departures are available in July and August 2017 from $5,990 per person based on double occupancy plus airfare. www.tauck.com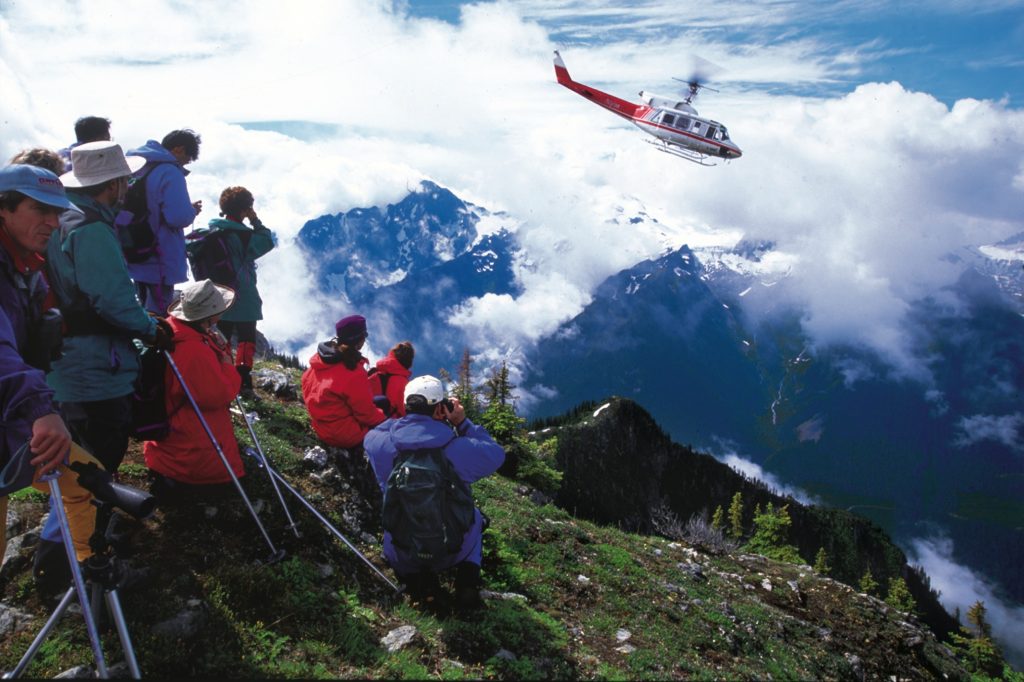 Guests on Travcoa's Uncharted Canada itinerary can celebrate Canada's 150th anniversary by private air discovering eight Canadian cities across four provinces. Travelers help create their ideal trip with flexible daily options like the search for artic wildlife in Churchill, Manitoba, horseback riding or a thrilling river-rafting adventure in Lake Louise, Alberta, and a journey up the Orford River in British Columbia lead by a First Nations guide. This luxurious 15-day trip is available August 11-25, 2017 from $59,950 per person based on double occupancy. www.tcsworldtravel.com
smarTours' 11-day Canadian Rockies & Badlands itinerary visits some of Canada's famed natural wonders including two UNESCO World Heritage Sites, the Canadian Badlands, and Lake Louise in Banff, Alberta. Travelers will celebrate the adventurous side of Canada with a journey aboard the snow coach to explore the Columbia Icefields also in Banff. This Canadian journey begins at $2,399 per person and is available May-September 2017. www.smartours.com
Guests journey 500 miles north of the Arctic Circle on Quark Expeditions' Artic Watch Wilderness Lodge expedition. Book before April 30, 2017 and receive a savings of $1,000 on eight-day trips, and $1,500 on 10-day trips for departures from June 2018 to September 2018. With 24 hours of daylight, travelers have abundant time to spot artic wildlife like musk ox, polar bears and beluga whales. Available from June 30, 2017 to August 3, 2018. www.quarkexpeditions.com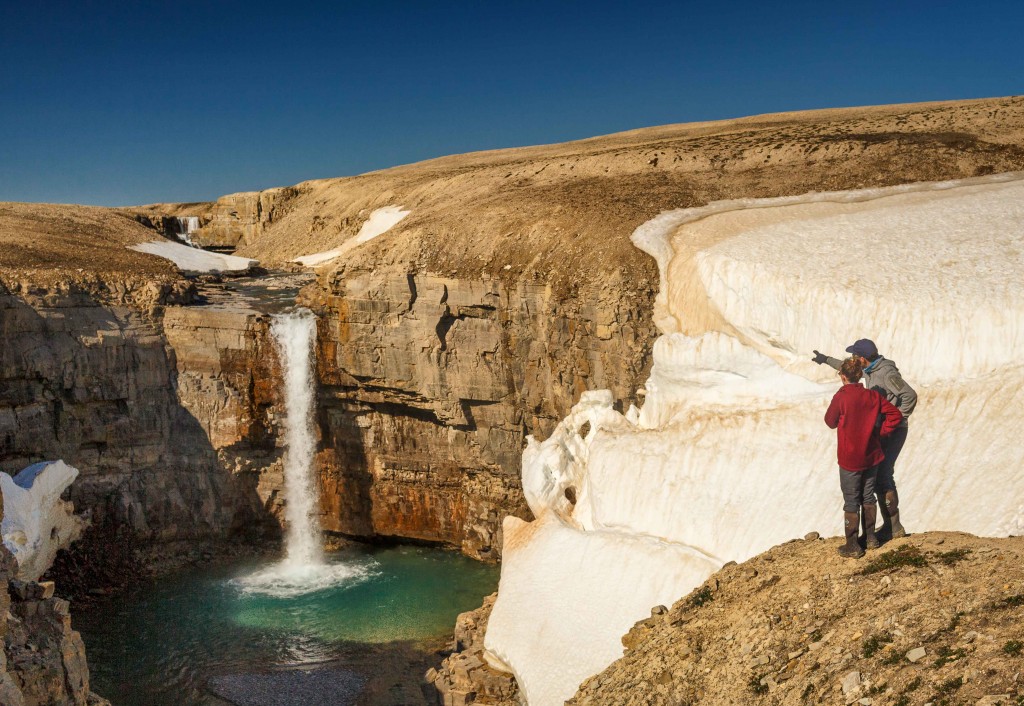 Adventures by Disney invites active travelers to uncover adventure during its Montana and Alberta, Canada itinerary. This seven-day trip includes canoeing at Moraine Lake, biking along the Bow River, Banff Gondola visit and a Glacier Skywalk excursion. Departures dates from June 26 to August 9, 2017 start at $4,509 for adults and $4,289 for children. www.AdventuresbyDisney.com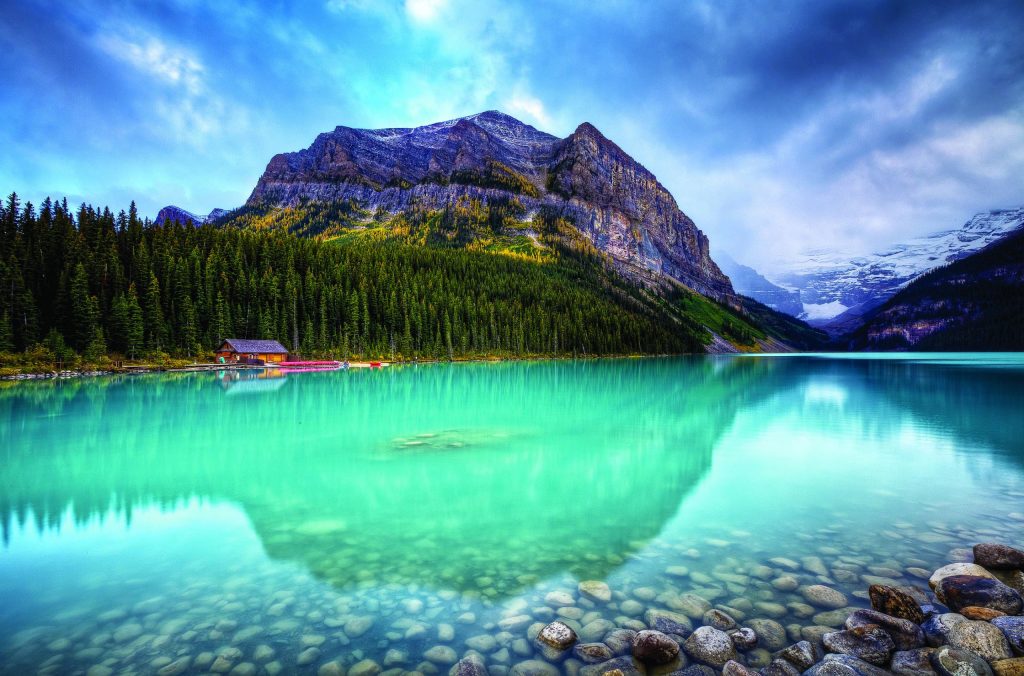 Discover the Canadian Rockies during Insight Luxury Gold Vacations' Majesty of the Rockies with Alaskan Cruise. Travelers have a choice of 14 or 21 days of relaxation along Western Canada and Alaska, by road, rail and sea. Guests will cruise through glacial waters and embark on one of the world's most romantic train journeys on the Rocky Mountaineer. Prices from $4,875 per person, and is available in May 2017 and September 2017. www.luxurygoldvacations.com
In honor of Canada's milestone, Country Walkers has launched a new guided walking experience, New Brunswick: Bay of Fundy & Campobello Island. Travelers participate in a private whale watch, explore the summer home of Franklin Delano Roosevelt, and enjoy a walking route beside the village of St. Martins determined by the tides. This new itinerary is available in June, July and September 2017 from $3,298 per person. www.countrywalkers.com
Pleasant Holidays is celebrating with savings on stays at The Westin Bayshore in Vancouver. Guests can visit this diverse metropolis and save up to $100 off a five-night stay, up to $75 off a four-night stay, and up to $50 off a two to three-night stay. To save, travelers can book by March 26, 2017 for travel through July 31, 2017. www.pleasantholidays.com
Travelers can hike, bike, paddle and dine their way through Whistler, British Columbia on Austin Adventures' six-day British Columbia-Whistler itinerary. Throughout this active trip, guests can participate in their own Biathlon at the site of the 2010 Olympic Games, shooting at Olympic targets, swim at the base of Matier Glacier and more. This western Canadian adventure is available June and September 2017 starting at $2,898 per person. www.austinadventures.com
Guests on Alexander + Roberts' Canada by Land, Water + Rail: The Pacific to the Rockies itinerary begin their journey in the Pacific port of Prince Rupert before boarding the VIA Rail Canada for a two-day all daylight trip into the Canadian Rockies. Travelers then uncover the wildlife of Banff, Jasper and Yoho National Parks. This nine-day trip is available in July and August 2017 from $4,799 per person. www.alexanderroberts.com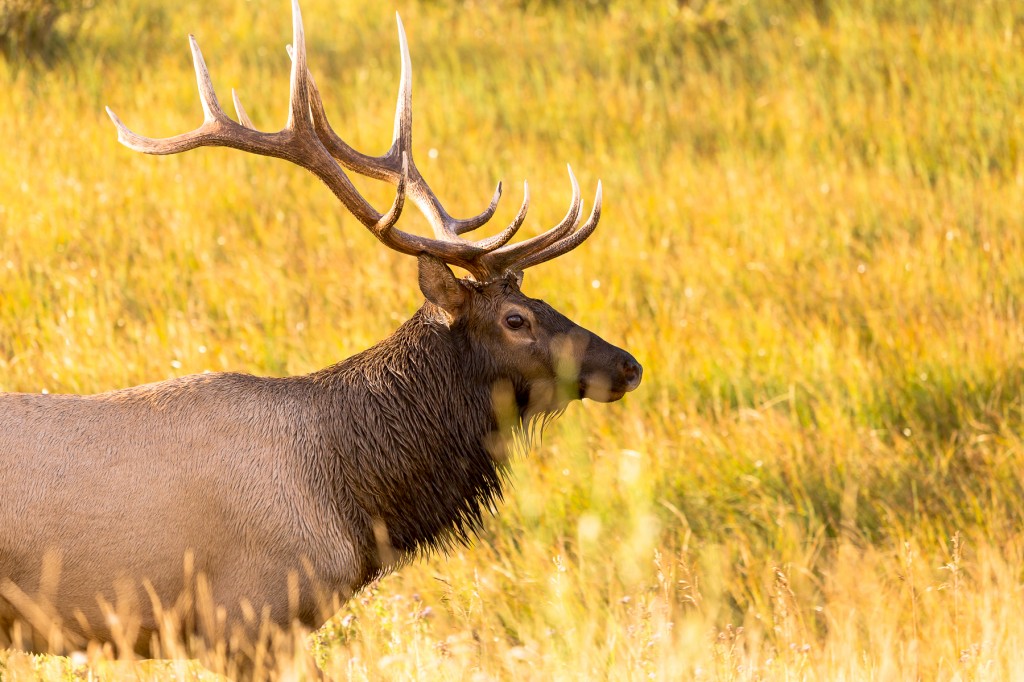 Travelers can discover the natural and historic wonders of Quebec on Collette's Charming French Canada itinerary. Guests will stay at the luxurious European style hotels Fairmont Chateau Frontenac and Fairmont Le Manoir Richelieu in the Charlevoix region and tour Montreal by coach. Also included in this French-Canadian adventure is a trip to a local sugar shack to see how maple syrup is made and a ferry ride to a 19th century mill on an island in the St. Lawrence River. Available June-August 2017 from $2,499 per person. www.gocollette.com
Cosmos invites travelers to sit back and enjoy the view on its nine-day Via Rail and the Canadian Rockies trip. Highlights from this scenic itinerary include stops at Lake Louise, the Columbia Icefield, and the Butchart Gardens, which features 55 acres of floral displays. This western Canada tour is available on various dates May-September 2017 starting at $1,986 per person. www.Cosmos.com
Globus is offering travelers a 5% savings on all Canada Vacations until April 25th, 2017* including the 13-day Great Canadian Rail Journey from Toronto to Vancouver. Guests will travel across Canada on the historic railroad stopping to enjoy excursions to Niagara Falls, Maligne Lake, a cruise to Spirit Island and more. This expansive journey through Canada starts at $4,051 per person (land only) and is available various dates in June, July, August and September. *Some restrictions apply, see website for more details. http://www.globusjourneys.com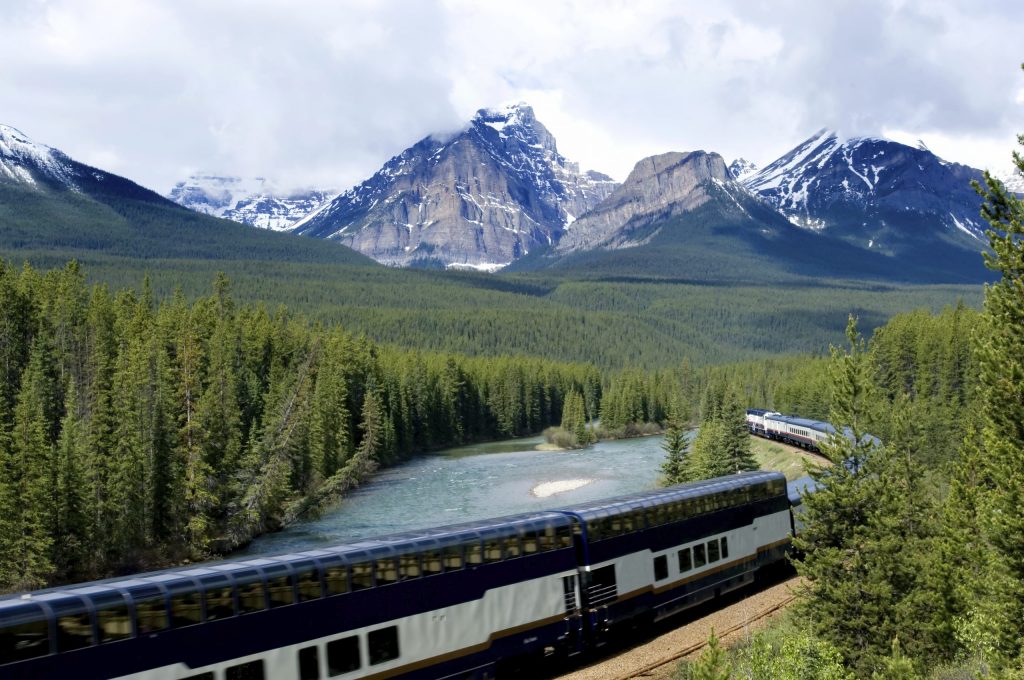 ACIS America together with Visit Canada have created a new line of educational travel options in time for Canada's 150th anniversary including three- and four-day trips to Toronto and Niagara Falls, Quebec City and Montreal. ACIS America is also offering a free trip for two teachers when a minimum of 20 students sign up, and for every additional ten students, one teacher will receive a free trip. www.acis.com/america
What are you waiting for? Click here and plan your dream vacation now!
Editor's Note: Information was correct at time of writing. All tours/packages subject to availability. Prices may vary from time of writing, based on currency fluctuations.