By Sarah Bichsel, Social Media Manager at ACIS Educational Tours
When traveling to a new country, you of course want to make the famous highlights a part of your visit – What would a first trip to Paris be without gazing upward at the Eiffel tower after all?  –  but there is also a wonderful feeling in connecting with culture at the local level. Here are 5 activities to try that will bring you a richer experience and a feeling of community in your travels.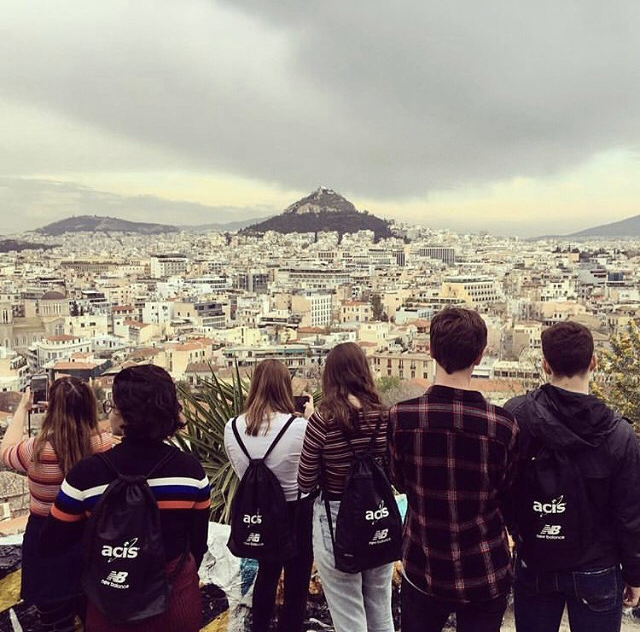 Photo Courtesy of ACIS
1. Take a Cooking Class
Yes, travel is supposed to be an excuse to get away from your kitchen at home, but taking a cooking class abroad is a worthwhile exception! You will have the opportunity to learn what goes into regional specialties, from Parisian profiteroles to Genovese pesto. Participating in the traditions (often centuries old) that make up your meal will provide you with an in-depth appreciation that you won't find by simply ordering off a menu. And what can beat a meal from scratch?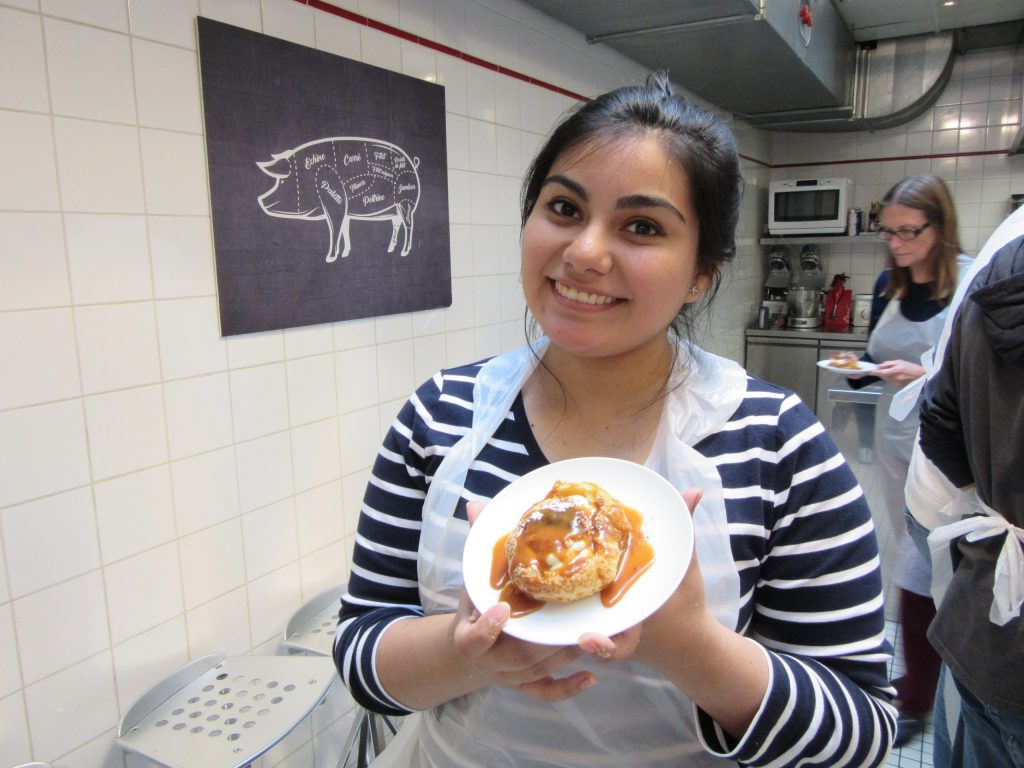 Photo Courtesy of ACIS
2. Play Ball!
If you're a sports fan more than a foodie, you can still connect with local culture by playing the games enjoyed by native residents. Walk along the beaches of Nice, France, for example, and you just might stumble upon Pétanque, a Provençal game akin to bocce. The city has several clubs that offer lessons for beginners, so before you know it, you could be by the Mediterranean throwing boules with seasoned players. And Nice is far from the exception: There are lessons for curling in Quebec, cricket in London, and in Mexico, you can even learn Pok-ta-tok, the ancient Mayan ball game.
3. Join a Neighborhood Walking Tour  
As we said, a city is so much more than its most famous monuments. Narrow your scope and broaden your horizons all at once by participating in a neighborhood walking tour. You can find tours organized by subject such as food specialties, architecture or famous residents. There are even options that combine historical information with artistic endeavors, like sketching or painting. No matter which you choose, you'll go beyond the tourist-populated areas into residential districts and get a sense of what everyday life is like.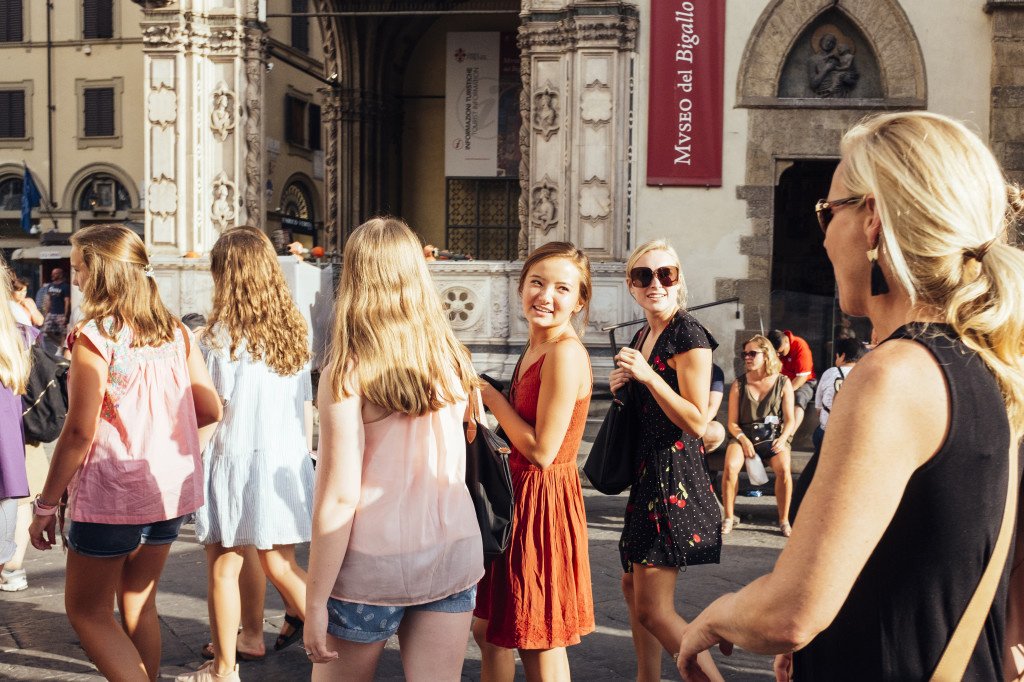 Photo Courtesy of ACIS
4. Follow the Music  
Whether it be Flamenco in Spain or Gaelic rock in Ireland, music brings cultural history to life. Before you travel, take some time to research the musical traditions of your destination and look up any smaller music venues showcasing talent from the nearby area. Who knows? You may even see a band before they've made it big.
Bonus tip: As you sit down at a coffee shop to rest between sightseeing adventures, take notice of the community boards. You'll find music and art events tailored to residents rather than tourists!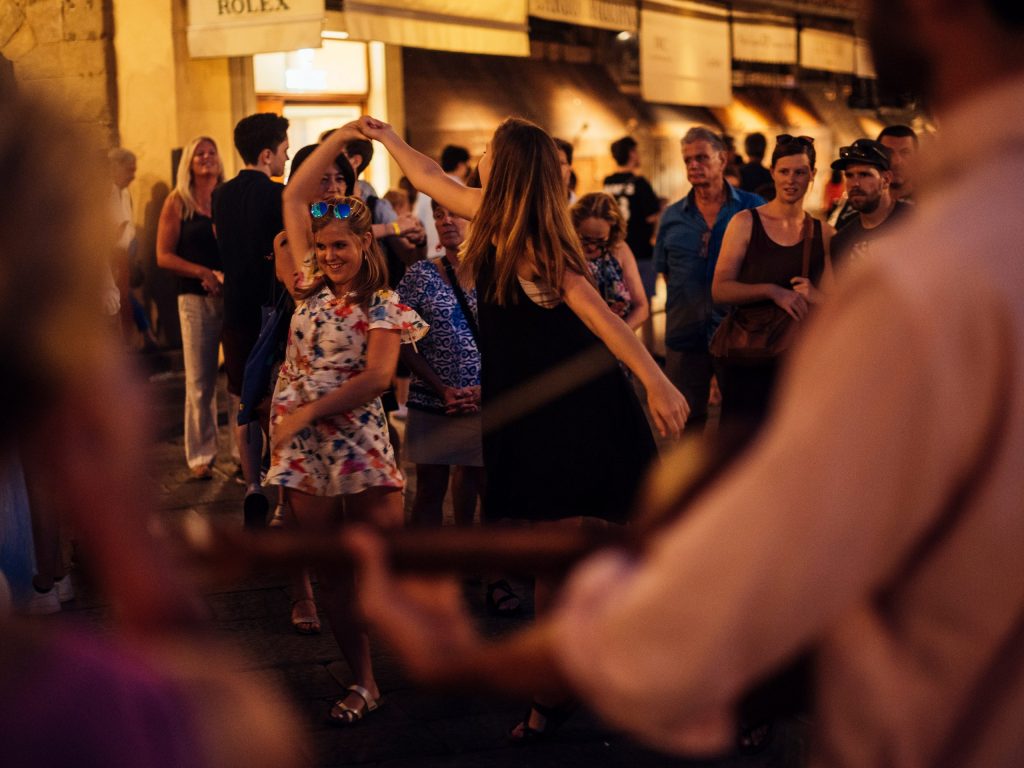 Photo Courtesy of ACIS
5. Shop at a Market
You may not need groceries on your travels, but don't let that stop you from visiting a food or craft market. From the delightful Viktualienmarkt of Munich the artfully enclosed Mercado Central in Santiago, a market is the perfect place to get to know a community. Stroll amongst the stalls and booths flowing with artisan products, and you'll be immersed in the daily rhythms of life abroad, the language and the produce, the bargaining customs and the neighborhood relations.
Interested in learning more about ACIS Tours? Visit www.acis.com  
Founded in 1978, ACIS Educational Tours provides exceptional educational travel experiences for middle and high school students and their teachers. At ACIS, our mission is to empower educators to introduce their students to the world beyond the classroom and inspire the next generation of global citizens.