How to Prepare for a National Park Visit
By Betsy O'Rourke of Xanterra Travel Collection
Known as "the best idea we ever had," America's national parks are glorious icons of the country's natural beauty.  And, with proper preparation, the parks — from California's Death Valley to Wyoming's Yellowstone — can offer some of the most spectacular and unforgettable experiences. Follow these 10 savvy tips to prepare for a visit as epic as the scenery.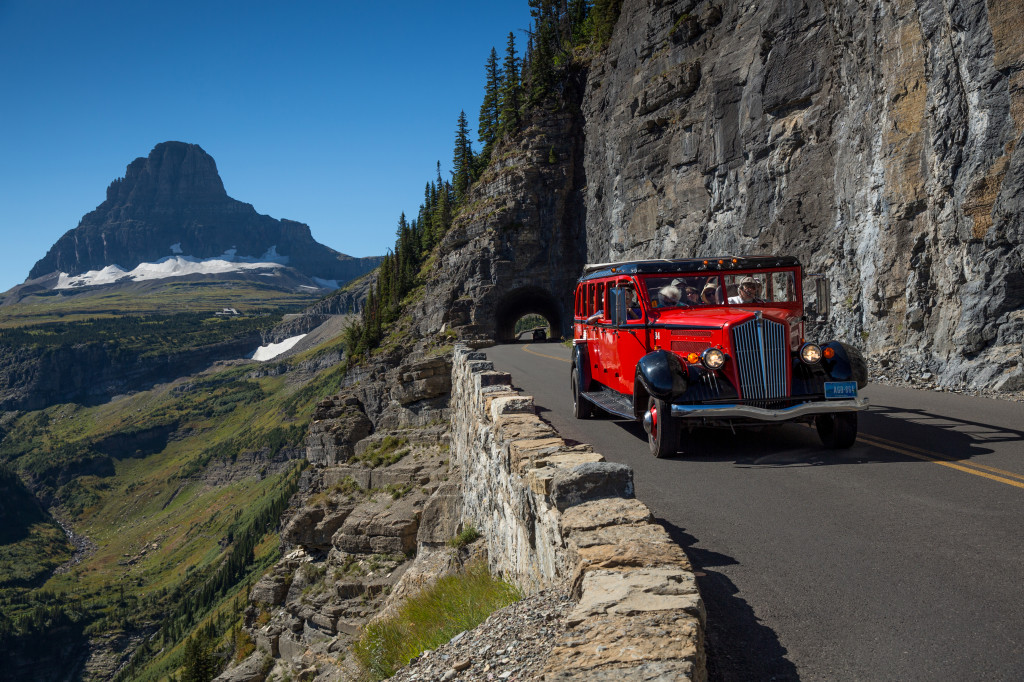 1. Choose the right park.
First, choose the right park. While the famous parks are the undisputed show stealers, don't discount the under-the-radar ones for worthwhile experiences, too.
The National Park Service offers useful tools to help you find the right park, plan your activities, get the right permits, check the rules, and find local tours that help you get the most out of your trip. The Find A Park site is searchable by park, state, activity, and topic. Recreation.gov is its self-service trip-planning site. FindYourPark.com, a collaboration between the NPS and the National Park Foundation, has a park finder filtered by activity, state, zip code, and park name. Xanterra Travel Collection operates the Grand Canyon, Yellowstone, Glacier, Zion, Death Valley, Mt. Rushmore and Rocky Mountain national parks.  Go to www.xanterra.com for lodging, dining and activity inspiration.
2. Know when to go.
While spring break and summer are by far the most popular times to visit a national park, if you have more freedom in your calendar, choose the shoulder season and avoid the crowds.  Parks such as Death Valley are actually best in winter when temperatures are in the 70's and 80's with little to no rainfall. Enjoy the spring fed pools with 86-degree water, the lowest elevation golf course in the world, and completely refurbished rooms and restaurants at the Oasis at Death Valley as well as the majestic views, amazing hikes and brilliant night skies the park offers. Other parks like Zion and the Grand Canyon are magical in winter, and at Yellowstone, the winter snow makes animals easier to spot.
3. Plan your activities.
To the extent possible, develop a plan for your visit. Pick the right activities and determine the skill level needed to safely enjoy them. Rather than racing around trying to see everything, prioritize a few key things.  Start with the park website or if you're already onsite, go to the park visitor center. Many offer free Ranger-guided and Junior Ranger programs. There are also many tours available, like the famous Red Bus Tours at Glacier operated by Xanterra or many yellow bus tours at Yellowstone, including the family favorite old-fashioned covered wagon BBQ.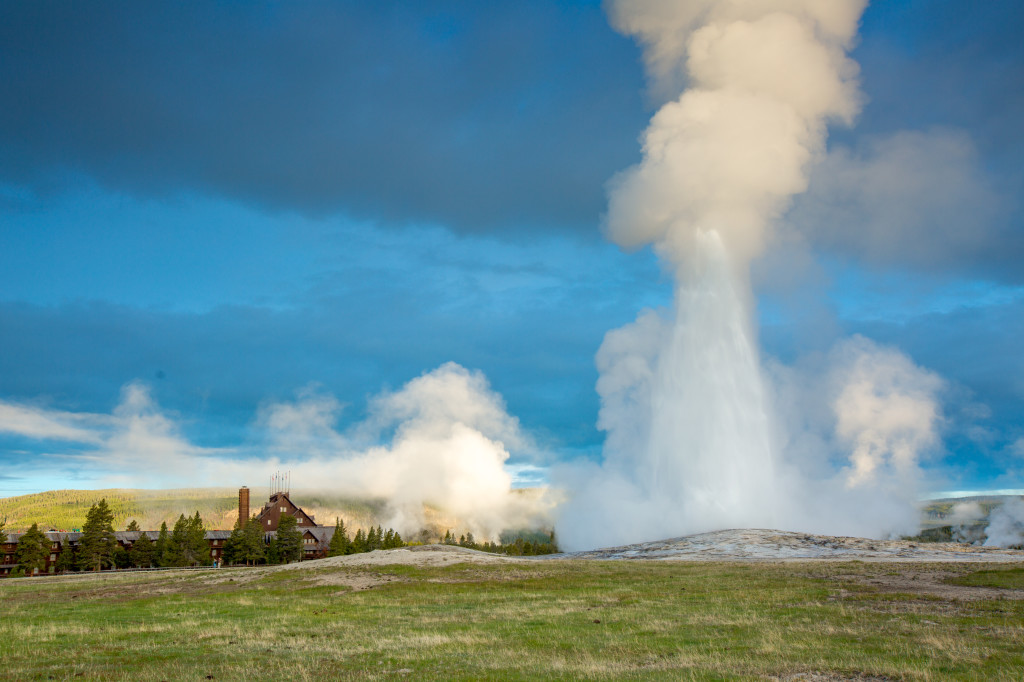 4. Check park regulations.
Learn the rules for permits, wildlife encounters, camping, trash disposal, and safety. Parks usually require permits to stay at campsites, for some activities (e.g., fishing), and even to access certain hiking trails. Bring paper versions since cellphone service can be unreliable in remote areas.
5. Learn about park conditions.
Prepare for your park's natural environment, weather, and any risks or hazards involved in your activities. Study the trails and stay current on the latest weather and road closures via your park's website and social media channels.  Understand the level of difficulty and technical skills required of certain hikes, i.e. Subway or Angels Landing at Zion.
6. Research how to get around.
You can drive through some parks easily; others require guests to park outside and shuttle in. Some parks are sprawling and isolated with few roadside facilities, so carry water, and even gas. If you plan to drive off road, make sure your vehicle is equipped for rugged terrain. And always bring maps; don't count on GPS.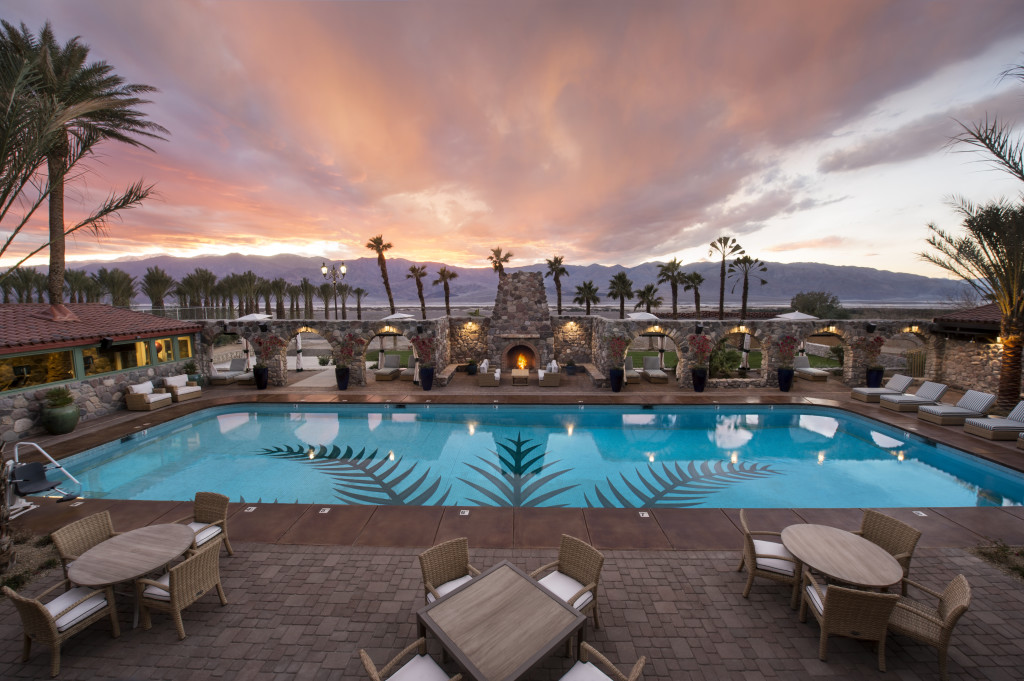 7. Bring proper gear.
Pack strategically to guarantee your safety and comfort based on the park, the weather, and your activities. Most important is comfortable footwear — that is broken in. If you plan to hike, bring essentials such as a daypack, hat, water bottles, snacks, sunscreen, flashlight, map, and first aid kit. If you plan to camp out, test your equipment in advance.
8. Stay at a national park lodge.
If you want to stay inside the park, don't pass up a national park lodge. Many, like the lodges in Yellowstone and Grand Canyon, are beautiful, historic lodges, and most do not have in-room televisions.  Star-lit skies, fire pits and smores and family games offer a non-digital alternative. Staying in the park is the best way to experience it. Once the day-trippers leave, you can enjoy sunsets, starry nights and sunrise with fewer people around.
9. Reserve early.
Book your park lodge (or campsite) early; many fill up quickly with some as far as 13 months in advance. This is especially true of peak summer season and holidays. If a lodge is full, check back regularly for cancellations as you may get lucky.
Advance reservations are also essential for popular activities with limited capacity, such as the mule rides at the Grand Canyon and the Red Bus tours at Glacier.
10. Consider a tour group.
Planning a national park trip can be very time-consuming. One way to ensure you're seeing the best offerings is to opt for a guided tour. Depending on your ideal trip length and level of activity you seek, consider a bike tour with VBT, or a walking/hiking tour with Country Walkers, or a more traditional sight-seeing tour with Holiday Vacations. Packaged tours can save you time and money and they all offer the accommodations, meals, and activities for you with local guides and can arrange air and transfers as well.
A nationally known executive and thought leader in travel and tourism, Betsy O'Rourke is Chief Marketing Officer at Xanterra Travel Collection, part of the Anschutz Corporation.
Known for its "Legendary Hospitality with a Softer Footprint," Xanterra Travel Collection manages lodges, restaurants, tours, and activities in the national parks including Grand Canyon, Yellowstone, Zion, Glacier, and Rocky Mountain National Parks, and Mount Rushmore National Memorial. It also owns and operates the Grand Canyon Railway & Hotel in Williams, Ariz., The Grand Hotel in Tusayan, Ariz., The Oasis at Death Valley in Death Valley, Calif., Windstar Cruises, Holiday Vacations, VBT Bicycling Vacations, and Country Walkers. Xanterra is also affiliated with two Forbes Five-Star resorts, The Broadmoor in Colorado Springs, Colo., and Sea Island on the coast of Georgia.