By Kasey Austin, Vice President of Operations, Austin Adventures
Behind every great tour experience is a phenomenal product manager – these "Modern Day Explorers" scout undiscovered experiences in new, emerging destinations, rediscover what's new in beloved places, and get to know the community with the single goal to design enriching itineraries for you to book.
How do these explorers find the most memorable, culturally rich experiences you ask? Well, in 2016, USTOA is taking you behind-the-scenes with a handful of these Modern Day Explorers to find out. Today Kasey Austin of Austin Adventures reveals her experience in Yellowstone National Park. So, in her words… 
One hundred years… On August 25, 2016 the National Park Service is celebrating its Centennial, its kick-off to a second century of stewardship, its 100th birthday…whatever you call it, it's a BIG DEAL! At Austin Adventures, we're fortunate to host adventure vacations in the United States' most precious gems, the national parks. This year is the most special year in the national parks' history to date as we celebrate the big 1-0-0-TH birthday of the National Park Service. As our beautiful, precious parks grow their reputations as memorable vacation destinations, my job as an itinerary developer is to figure out ways to provide our guests with extraordinary experiences in these parks that rapidly grow in popularity each year. My week spent as a United States Tour Operators Association Modern Day Explorer gave me the chance to explore new places, meet old and new faces and show off a side of Yellowstone National Park that most visitors never see. Here are a few national park vacation planning tips I thought of along the way!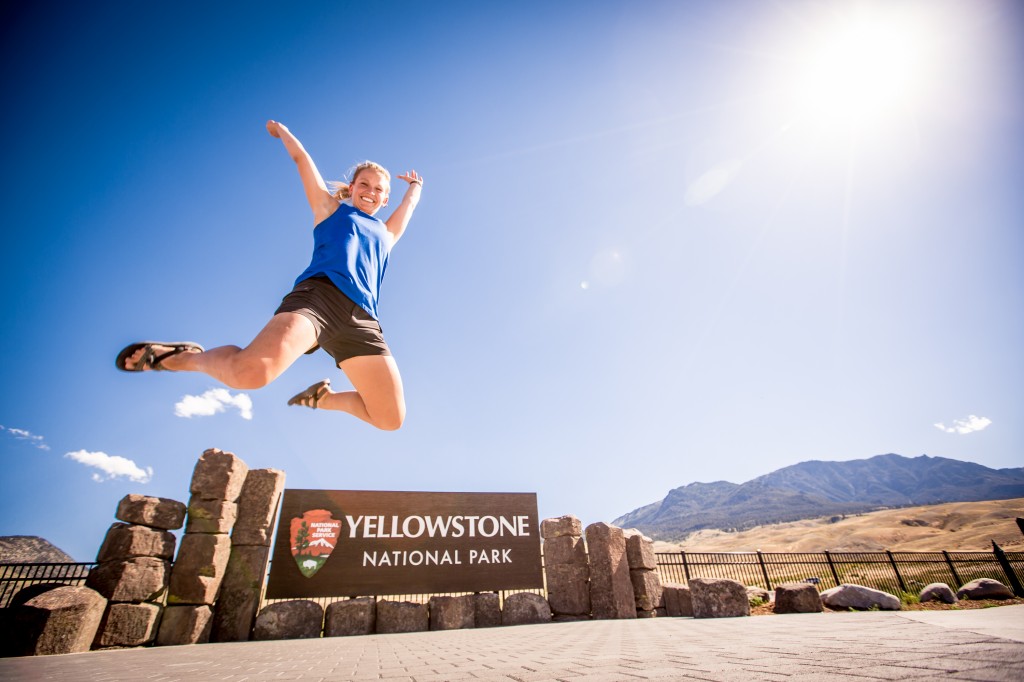 Access to National Park Lodging
First things first, like any great itinerary creationist, I'm going to first review local lodging and make sure I can secure it before I move on to any other steps of the itinerary building process. When traveling to Yellowstone, you'll notice that Xanterra Parks & Resorts is the official in-park provider of all lodging, whether you're looking to stay at the historic Lake Hotel or the famous Old Faithful Inn. In the peak summer season, it can be more challenging to find last minute accommodations, especially as the popularity of our national parks continues to grow. But, as a tour operator, we've been planning for two years prior to your vacation date, so even if you're not able to secure room space for your get-away, all it takes is a simple call to see what lodging and itineraries we have available in the national park you want to visit. We've already done the planning for you (what a piece of cake!)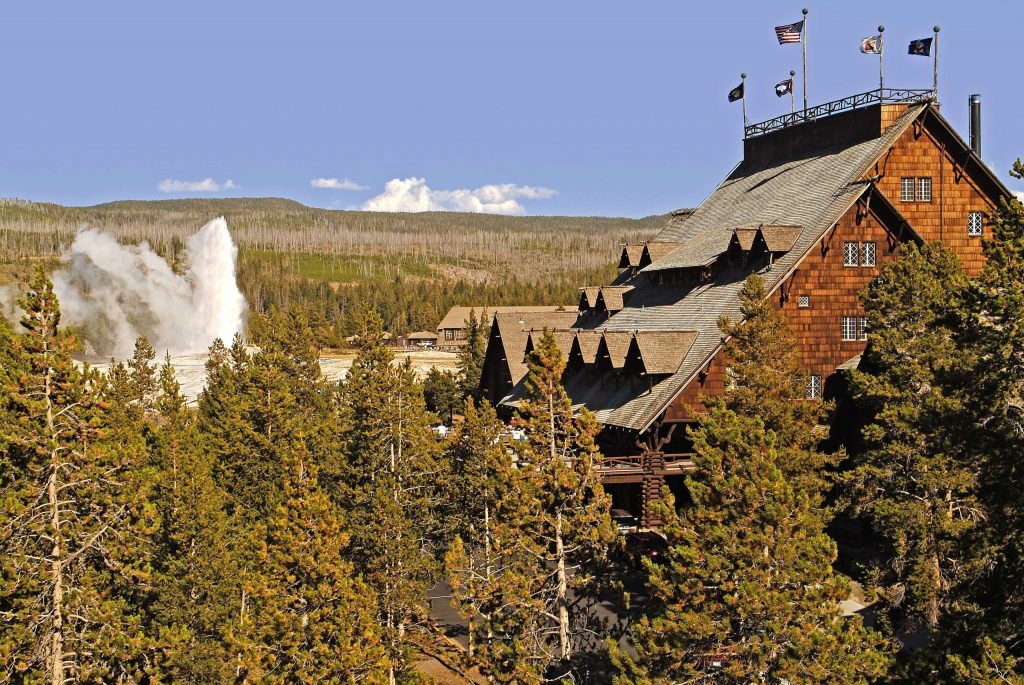 Finding New, Unique Ways to "Discover" Old Favorites
So you're planning a trip to Yellowstone and you want to visit the iconic spots – Old Faithful, Grand Prismatic, Mammoth Hot Springs, Lake Yellowstone, the Grand Canyon of the Yellowstone River… the list continues. Go on your own during the busy summer months and risk visiting these beautiful places with hundreds of your closest friends if you choose to walk in from the parking lot and stick to the boardwalks. With a tried and true adventure itinerary and knowledgeable guide, you'll discover these old favorites by hiking into the Grand Canyon "the back way" through flowery meadows, lodgepole pine forests and secret backcountry geyser basins. You'll "happen" upon Old Faithful after having taken a fascinating walk past bubbling hot springs and goopy mud pots where you won't see another tourist just a mile from the main boardwalk. Our jobs as adventure professionals require us to find those hidden attractions, just outside the public eye, and combine these experiences with the "gotta see 'em" icons to create a one-of-a-kind adventure vacation.
There's More to Yellowstone than Yellowstone Itself
Alright, so that heading is a bit confusing…! What I'm trying to say is that even though Yellowstone is the number one attraction on your Wyoming/Montana vacation, sometimes you've got to head just outside the park's borders to truly add rich experiences and appreciate the region's majesty. We combine our Yellowstone Vacations with zip lining outside the park's west entrance in the Gallatin Canyon; horseback riding outside the park's north entrance in Paradise Valley; and rafting outside the park's south entrance in Jackson Hole. No trip to Yellowstone is complete without some exhilarating adventure activities – as a tour operator, we've scoped out all the options and picked the best of the best for your vacation out west! Plus, you won't be dealing with the same magnitude of crowds if you wish Yellowstone au revoir for a few days (don't worry, it'll still be there when you return!)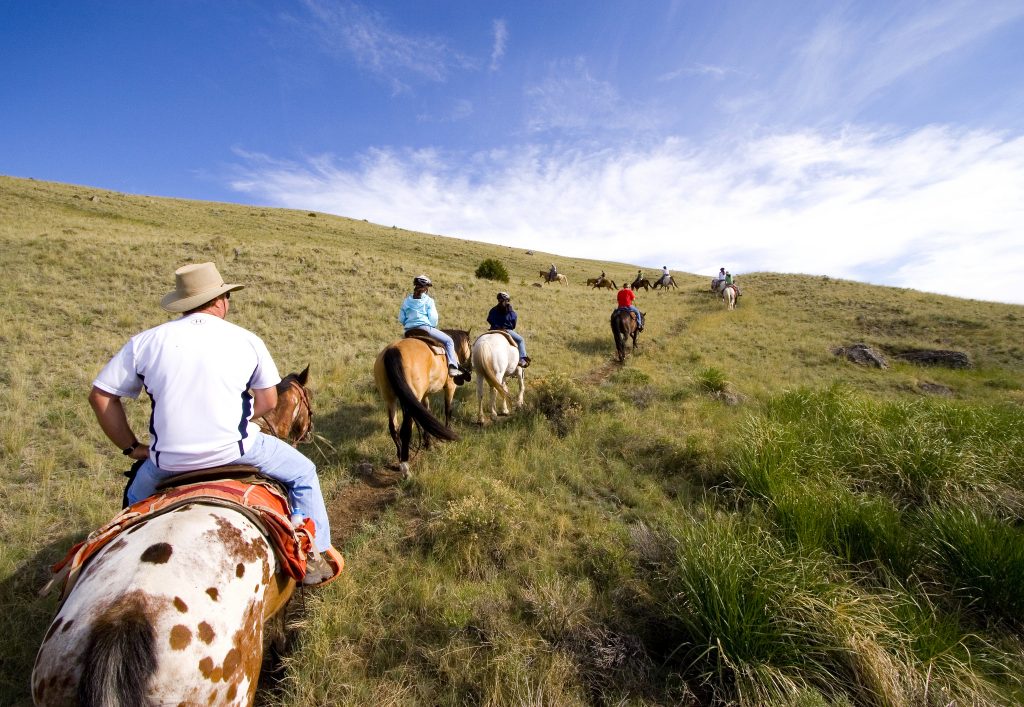 We are a tour operator who is proud to operate in our national parks. Heading into century number two of a dedicated National Park Service, places like Yellowstone will be dealing with the challenges and growing pains of an ever-increasing tourist population. However, with a USTOA member, your vacation to a national park can be one you'll remember, without the crowds, hassle or planning that goes into creating the ultimate adventure vacation. We do all the work for you and love what we do!
Interested in learning more about Kasey's journey to Yellowstone National Park? Go behind-the-scenes with Kasey with our video series, A Modern Day Explorer's Quest to Yellowstone, launching later this week.
 Ready to visit? Visit http://www.austinadventures.com/destinations/yellowstone/ for details on traveling to Yellowstone with Austin Adventures.
Kasey works with ground operators around the world as well as domestic guides on the home front when it comes to the details of planning a vacation. She grew up in the business learning about adventure travel from a kid's perspective and now puts what she's learned since she was six years old to use both in the office and out in the field. Kasey has guided trips across the western United States and gets out to travel abroad whenever she gets the chance.